5 freshest rumors about the iPad Mini
21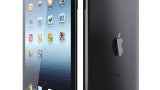 With the expected announcement of the
iPad mini
being just hours away, the strong excitement in the tech community can already be felt pretty easily. Everyone is waiting impatiently for Tim Cook and company to come out on stage and start throwing those "amazings," "phonemenals," and "incredibles" at the new device.
Interestingly, it seems like Apple has lost its unique ability of keeping the secrets secret, and now, just like with the iPhone 5, we can say that we already know quite a lot about the iPad mini with a significant degree of certainty. While it was once impossible to hear a thing about an upcoming Apple device, it's now just like any other brand out there - we have tons of leaks and rumors, many of which sounding rather trustworthy.
With just hours until the official presentation of the iPad mini, we've decided to go over 5 of the freshest rumors we've heard about the iPad mini. Let's see what the latest news surrounding this exciting tablet are!