5 decent Android phones with big screens under $200 you can get in America
10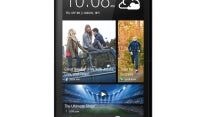 Hunting for a budget smartphone that isn't too limited can lead to some frustrating times. That's why we decided to do that for you. See, most sub-$200 phones come with cost-efficient MediaTek chipsets that don't provide reliable LTE coverage in America and other parts of the world, which might be a deal breaker to many customers.
This doesn't settle the matter, however, as acceptable 4G-connected phones at a sub-$200 price point do exist, and they might be just what you're looking after. In fact, we're pleasantly surprised by the options that a budget a little over $100 bucks can unlock to you these days!
Granted, none of these five contenders from Cheapsville are flagship material, but they seem to get the job done without breaking the bank. Take a look inside the slideshow and see for yourself. The blue links lead straight to Amazon, by the way.