5 apps to enjoy the Rio 2016 Olympics: athletes, schedules, opening ceremony live stream
7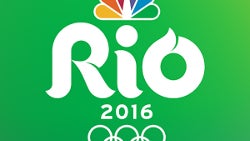 With all the controversy surrounding the ban of Russian athletes at the 2016 Summer Olympics, as well as the dire financial straits that the host city of Rio de Janeiro just found itself in, the Games of the XXXI Olympiad are shaping up to be one of the most intriguing in recent memory.
The games will take place from August 5 to August 21, 2016, and more than 10 thousand athletes from 206 countries are attending. They will be the first for South Sudan or Kosovo, and a bittersweet event for the tens of Russian athletes who have prepped for four years just to be denied access in the last minute due to doping allegations.
The Rio 2016 Olympic Games will have 28 sports to choose from, and take place in 38 stadiums and other venues in Rio, São Paulo, Belo Horizonte, Salvador, the capital of Brasília, and Manaus. A South American country has never hosted the Olympics so far, so hopefully everything goes well. These are a few of the best apps to follow the festivities, from the opening ceremony, to the final medal count, check them out.