5 Android apps that let you transfer text messages from old to new phones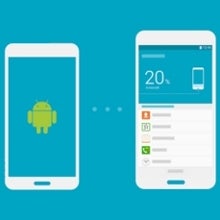 When getting a new smartphone, if it's a stock Android one, Google lets you seamlessly transfer data from your old device - as long as both the old and the new handset are running Android Lollipop (or later), and you're registering them with the same Google account. However, if you're not using Hangouts as your primary SMS app, Google can't help much when it comes to transferring text messages from one device to another.
Thankfully, there are various apps that will help you with that, and we'll present some of them below (download links included).
The first app that we're listing can be used on most Android devices, regardless of their manufacturer, while the rest are made for specific popular Android brands. Check them out: