4K video at super smooth 60 fps on your phone? New OmniVision sensor coming later this year makes it possible
21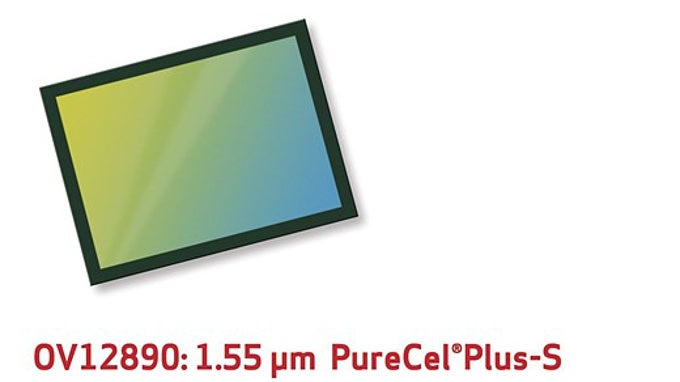 4K video has been one of the highlights of the great improvements that have come with modern camera phones. However, up until now, you could only record 4K video at 30 fps, and we've already seen that super smooth, 60 fps video looks much better for certain cases and is a great option to have.
Luckily, a new 12-megapixel sensor by Omnivision, the O12890, brings the company's PureCelPlusS pixel technology that allows 4K video capture at 60 fps, as well as 1080p recordings at 240 fps for a super slow-motion effect that slows down action 8 times.
Keep in mind that you can also slow down 4K 60 fps video footage down to 24 fps range for a nearly 2.5 time slow motion effect, while preserving the crisp detail of 4K resolution.
The new OV12890 sensor is manufactured in a 10 x 10 mm module with a vertical height of 6 mm. The sensor is now sampling and mass productions is expected to start in the last quarter of 2016.
TAIPEI, Taiwan, May 30, 2016 /PRNewswire/ -- OmniVision Technologies, Inc., a leading developer of advanced digital imaging solutions, today announced the OV12890, a new 1.55-micron big-pixel sensor for flagship smartphones. Built on OmniVision's PureCel®Plus-S stacked die technology, the OV12890 delivers improved sensitivity and signal-to-noise ratio (SNR) with faster 12-bit readout architecture when compared with previous-generation big-pixel sensors. These performance enhancements enable the 1/2.3-inch OV12890 to capture ultra-high resolution, high frame rate images and video with support for phase detection autofocus (PDAF), making it an attractive camera solution for premium smartphones.

"As cameras for premium smartphones continue to improve, we see the resolution race slowing down and increasing emphasis placed on pixel performance and image sensor size as key to ever-higher quality mobile images and video," said James Liu, senior technical marketing manager at OmniVision. "The OV12890 is our newest big-pixel stacked die image sensor for the mobile market, and represents one of our strongest offerings for premium smartphones. The feature-rich OV12890 captures exceptional images and video in a compact package, making it a top-flightimaging solution for flagship mobile devices."

The OV12890 leverages OmniVision's PureCelPlus-S pixel technology to capture full resolution 12-megapixel images and video at 45 FPS, ultra-high resolution 4K2K video at 60 FPS, and 1080p full HD definition video at 240 FPS via high speed D-PHY and C-PHY interfaces. The OV12890 also supports advanced features such as high dynamic range (HDR).

The OV12890 can fit into 10 x10 mm modules with a z-height of 6 mm. The sensor is currently available for sampling and is expected to enter volume production in the fourth quarter of 2016.
Recommended Stories