Latest Harris Poll measures U.S. consumers reaction to the new Apple iPhone models
94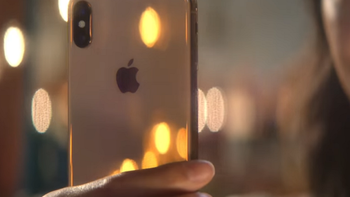 Today, Apple launched the 5.8-inch
iPhone XS
and the 6.5-inch
iPhone XS Max
. The 6.1-inch
iPhone XR
will be released on October 26th. According to a new Harris poll that included responses from 1,001 Americans, 26% said that the new 2018 iPhone models are "exciting," and 22% called them "innovating." On the other hand, 9% referred to them as "boring," and another 9% characterized the new iPhones as "underwhelming." 5% said that they are "confusing," while 2% called them "disappointing."
That means 48% of Americans polled had kind words for the new iPhone handsets while 25% had negative things to say. The largest group was the 28% who said that the unveiling went "as expected." That might not reflect on consumers' opinions of the phones as much, as it might indicate that
leaks about the new models were pretty much spot on
over the last year.
The poll did find some U.S. consumers backing away from the new models because of the pricing. 11% of those who told the Harris pollsters that they were going to upgrade their current iPhone with the iPhone XS or iPhone XS Max, changed their mind after being reminded about the price of those models. On the other hand, none of those who said they planned to buy the iPhone XR changed their mind when told how much that phone costs.
Most Wall Street analysts expect the cheaper iPhone XR to outsell the two other more expensive units. That was reflected in the poll as 30% of those planning to upgrade said that they will buy the iPhone XR (64GB for $749, 128GB for $799, 256GB for $899). 24% and 23% said that they will buy the iPhone XS ($999 for 64GB, $1,149 for 256GB, $1,349 for 512GB) and iPhone XS Max ($1,099 for 64GB, $1,249 for 256GB, $1,449 for 512GB) respectively.