42% of T-Mobile's Q1 new phone activations came from rivals
17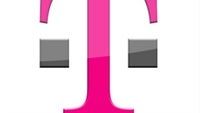 Wall Street is expecting T-Mobile to report an extremely bullish first quarter. According to an estimate from Consumer Intelligence Research Partners, 42% of T-Mobile's new phone activations completed last quarter were for new customers leaving rival operators. Additionally, only 18% of T-Mobile customers who were considered at risk of leaving the carrier, did so.
Sprint might have some interesting numbers to report for Q1. CIRP estimates that 30% of its new phone activations from January through March were for new customers who switched from a rival carrier. But 27% of the Sprint customers deemed to be a flight risk left the company, which could negate the number of new additions. The nation's fourth largest carrier doesn't seem to be the choice for those new to the world of mobile phones; only .5% of Sprint's phone activations during the quarter were from consumers buying their first phone.
CIRP also computes that 14% of Verizon's new phone activations for the quarter came from new account holders that left a rival firm. The nation's largest carrier lost 17% of the accounts that were at risk of leaving. Only 10% of AT&T's new phone activations for the period are believed by CIRP to have come from new customers switching from a rival. The wireless operator lost 16% of its 'at-risk' accounts during the quarter.
"Once again, T-Mobile showed it can attract significant numbers of new customers, while retaining its current ones. Sprint also gained a significant percentage of customers relative to its base, but lost almost as many. AT&T and Verizon saw existing customer losses slightly exceed gains, and only with the addition of first-time phone buyers did they grow slightly."-John Lowitz, partner and co-founder, CIRP
Verizon kicks off the next cycle of quarterly earnings with its Q1 2016 report due out on Thursday. According to Wells Fargo, for the first quarter T-Mobile will be the only major carrier to report a year-over-year gain in postpaid net phone additions.

42% of new phone activations on T-Mobile last quarter are believed to have come from those switching from a rival carrier
source:
CIRP
via
FierceWireless