4 inches to 4.5 inches is the sweet spot for smartphone screen size, says survey
48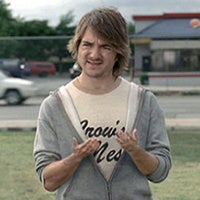 The search for the perfect screen size for a smartphone is never over and the latest survey from Strategy Analytics illustrates that perfectly. Over 90% of the participants chose smartphones with
screens ranging from 4 inches to 4.5 inches on the diagonal
. The survey was carried out in the US and the UK, but we have no information about the number of people it covered.
"Almost 90 percent of existing smartphone owners surveyed chose a prototype smartphone with a display larger than their current device. This trend is driven by increased mobile web browsing capability, as well as engaging video and gaming experiences,"
Paul Brown, a Director in the Strategy Analytics User Experience Practice, said.
Not everyone chooses the exact same size - women tend to go for slightly smaller devices, and Android users of all genders prefer larger displays, so it seems that picking the right screen size is also a matter of getting used to it. In 2007 when the OG iPhone was launched, its 3.5-inch display looked huge and now we have a quiet consensus of 4.3-inch to 4.7-inch devices representing the Android and Windows Phone high end.
At the same time, though, users going for bigger sized screens would like to see lighter devices. So if a smartphone has a large display but is still big and bulky, for many users that would be too much of a compromise to make.
What's your ideal for a smartphone screen and does thin matter that much? Sound off in the comments below.
Strategy Analytics: Smartphone Owners Demand Larger Displays
4.0-inch to 4.5-inch Displays Hit the Sweet Spot
BOSTON–(BUSINESS WIRE)–Existing smartphone owners in the US and UK seek larger mobile phone displays, compared to displays on their current phone. The Strategy Analytics Wireless Device Lab report, "Smartphone Owners Want Thin Devices with Larger Displays," found that surveyed smartphone respondents prefer device screens in the 4.0-inch to 4.5-inch range, as long as the device is also thin.
Some differences in size preference exist dependent on the segment. Females are more likely to consider slightly smaller devices than males. Existing Android owners are more likely to seek larger devices than existing Apple iPhone owners.
"Almost 90 percent of existing smartphone owners surveyed chose a prototype smartphone with a display larger than their current device," commented Paul Brown, a Director in the Strategy Analytics User Experience Practice. "This trend is driven by increased mobile web browsing capability, as well as engaging video and gaming experiences."
Kevin Nolan, Vice-President for the User Experience Practice at Strategy Analytics, added, "In order for smartphone owners to adopt larger devices, it is important for handset manufacturers to ensure that mobile devices are not too heavy and that the devices remain thin enough for purses and pockets."