4 hilarious iPhone copies that you wouldn't believe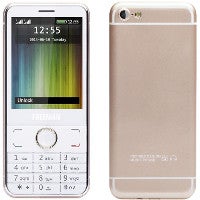 Attack of the clones: the "best", most audacious, and boldest Apple iPhone 6 copycats we've seen so far
Okay, so iPhone knockoffs are nothing new. In fact, they've been around almost for nearly a decade now — or ever since the original iPhone started getting traction. As you can imagine, most knockoff artists operate from within countries where intellectual property laws are pretty lax or simply not enforced for one reason or another. But you'll be probably surprised to hear that some of these aren't only sold on Chinese e-shops, but have also penetrated parts of Europe as well.
Of course, we've previously highlighted iPhone copycats, but this time around we just wanted to go only for 'products' that are just comically terrible. Some are probably going to be hard or even impossible to locate today, but others are available
right now
, at least as long as you know where to look.
Let's start with our favorites, courtesy of — and we're guessing here — a Romanian company called Freeman.