37 percent of US households set to own smart speaker by the end of 2018, smart speaker owners use their phones less
13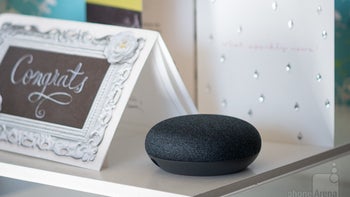 Whether or on board with the idea of owning a smart home speaker or not, the latest survey by consultancy
Accenture
shows that some 37 percent of all US households will have at least one smart speaker by the end of 2018. The survey also suggests that sales of smart speakers will have reached the third of the population of other major markets by the end of the year.
But aside from shedding more light on the staggering growth of the smart speaker market, the survey also highlights another interesting trend – owners of smart home speakers, such as the Google Home and Amazon Echo, tend to use their smartphones less, while at home least.
That's right, 66 percent of the 2,271 people surveyed, who were asked whether smart speakers have cut down their smartphone use, agreed that this would be the case,
CNET
reports. This is an intriguing statistic, but it doesn't really mean that people will stop using their smartphones when smart speakers become commonplace in every home. No, instead, the
Accenture
survey shows that smart speakers have cut down only on some of the things people do on their smartphones.
ALSO READ:
When asked, 64 percent of the surveyed answered that since they bought a smart speaker, they've been using their phones less for entertainment, while 58 percent said they made fewer online purchases on their phones, and 56 percent said they used their phones less for searches and setting reminders.
According to the study, stand-alone digital voice assistants are also seeing more use than embedded voice assistant devices, with greater user satisfaction from the experience:
Year-on-year growth in ownership of stand-alone digital voice assistant (DVA) devices is greater than 50% in all countries surveyed, regardless of the availability of local language services. If stated purchase plans hold, DVA device ownership will reach one third of the online population in China, India, the US, Brazil and Mexico by the end of 2018. While not yet as widespread as embedded voice assistant devices, stand-alone DVA devices are used more often and users are more satisfied.
Whether this trend is here to stay, or will dissipate as the novelty of smart speakers wears off, remains to be seen. But one thing's for sure, the smart speaker market is about to expand a lot in 2018.