33% of Americans own a smartphone; Android share continues to rise
17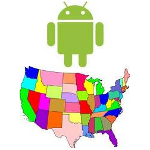 For those who wondered what the heck is keeping the U.S. out of a serious depression, the answer is the cell phone industry. In the latest survey released by comScore, as of May, 1 out of every 3 Americans
own a smartphone
. Of that total, 38.1% have an Android flavored model, up 5.1% from the last survey dated last February.
Apple's iOS also gained users in the three months ending in May. Adding
1.4
% over the period, iOS now has a 26.6% share of the U.S. smartphone market. Both Android and Apple took business away from BlackBerry as RIM's slice of the U.S. smartphone pie declined 4.3% to 24.7% Microsoft's smartphone share dropped in the U.S. from 7.7% to 4.8% while HP's webOS was relatively flat at
2.4
%.
pick up a little ground
on the leader, adding .2% to 21.1%. Despite losing 1% from the February report, Motorola kept third place with a 15.1% slice of the pie. Apple held 8.7% of the U.S. cellphone market, up 1.2% over the three months ending in May, while RIM closed out the top 5 with an
8.1
% share, down from 8.6% in the previous survey.
What are we doing with our handsets? 69.5% use their phones for texting, slightly higher than the 68.8% seen in the February report. 39.8% use the browser on their phone, up 1.5%, while 38.6% use apps. That is up 2% from the last survey. The biggest jump in usage,
2.3
%, came from those playing games on the phone, bringing the total to 26.9% of U.S. cellphone users that are aiming for the
high score
on their handset.
source:
BGR