270 million active Android users in China, Baidu says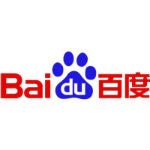 As for China, there is one thing that comes in abundance – numbers. Still, it is quite hard to say exactly how much of the country's population uses mobile communications on a daily basis.Yet, Baidu, one of the credible Chinese sources, issued its report for the third quarter of the year today, which states that Android has approximately 270 million daily active users in the most populous country in the world, although the growth rates seem to be slowing their pace. The first three quarters of 2012 brought a 165% increase to Android users in China, while the same period in 2013 contributes with only 50% to the overall number of consumers that use Google's platform. According to the report, almost half of the new users are mostly situated in rural and small cities.
Moreover, 52% of new users in the third quarter of the current year upgraded their existing Android devices, while 48% are completely new to the platform. Average smart phone users in China check their device 53 times a day and mainly use Wi-Fi when they need an internet connection. It's curious that 31% of daily active users still use the existing 2G networks, while only 23% benefit from 3G ones. When it comes to mobile apps, Chinese users now download slightly more, compared to 2012, but the daily usage of the downloaded apps has somewhat declined.