27 more credit card issuers partner with Apple Pay in the states; is your bank included?
12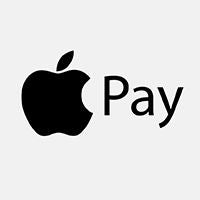 Apple today announced that 27 new banks are being added to the roster of credit card issuers whose cards are compatible with Apple Pay. While most major banks are already included, Apple is adding smaller regional financial institutions and Credit Unions. The more cards that Apple Pay supports, the more transactions that Apple gets to keep a slice of.
In addition, Apple is beefing up the number of vendors that accept the mobile payment service. In alphabetical order, companies like American Apparel, Crate & Barrel, Chick-fil-A, Cinnabon, Chili's, Domino's, JCPenney, KFC, and Starbucks will be accepting Apple Pay sometime this year.
The 27 card issuers that have just partnered with Apple include:
1st Community Federal Credit Union
Abacus Federal Savings Bank
Bank of England
BankFirst Financial Services
Bull's Eye Credit Union
Colfax Banking Company
Columbia Bank Florida
First Bank
First Federal Bank of Louisiana
First National Bank of Durango
First Southern National
Franklin First Federal Credit Union
Green Country Federal Credit Union
Gulf States Credit Union
Guthrie County State Bank
Henrico Federal Credit Union
Lone Star National Bank
Mill City Credit Union
Modern Woodmen Bank
Pasadena Federal Credit Union
PNC Bank, Global Investment Servicing
Raleigh County Federal Credit Union
Sage Capital Bank
St. Landry Bank and Trust Co.
TCM Bank
If you have a card issued by one of the above, you can now add it to your Wallet app so that you can select it for Apple Pay.
source: Apple via AppleInsider