25 Most Played allows you to easily transfer your playlists betwen YouTube, Spotify, iTunes and more
0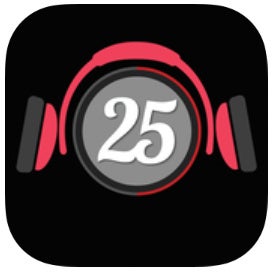 Have you ever wanted to easily transfer between music services, but found it too much of a hassle because of tons of custom playlists and a song collection that seemed so immense, that it's impossible to migrate?
A new app called 25 Most Played for Apple's iPhone and iPad finally makes it possible to transfer between music services while keeping your playlists intact.
25 Most Played allows you to import, share, find, follow, and port your playlists across four major services: Spotify, YouTube, Apple Music and iTunes. Yes, that means you can easily play your Spotify playlists on YouTube and vice versa (if the songs are there, of course).
You can also use the app to find and follow creative and inspiring playlists by other users, so it doubles down as a music discovery service. The app is free and you can check it out at the link right below.