Early 2020 iPhone prototype has 6.7-inch display and no notch: Tipster
45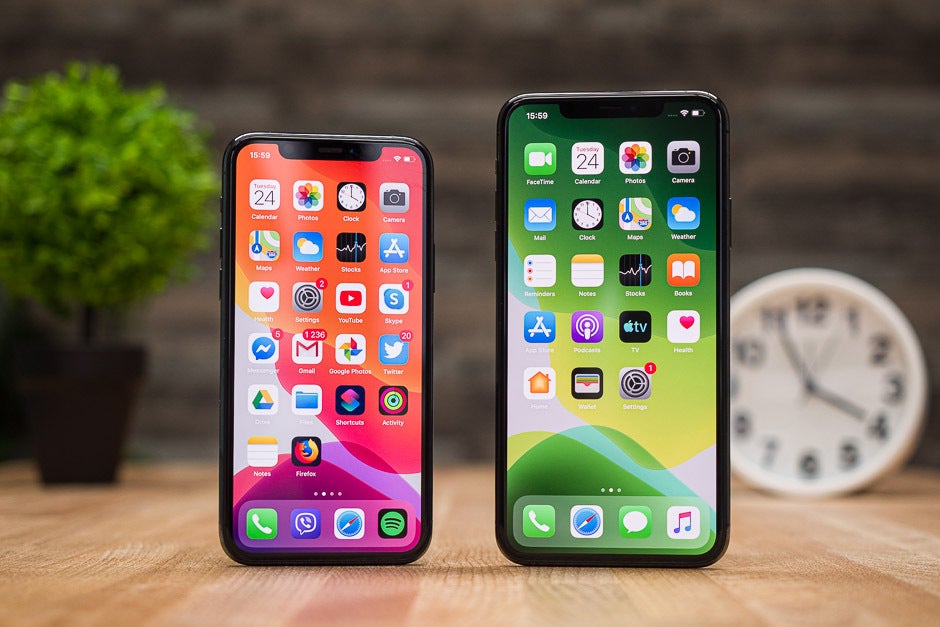 The notched iPhone 11 Pro and iPhone 11 Pro Max
UPDATE:
Steve Hemmerstoffer, the person responsible for leaking Apple's iPhone 11 Pro design eight months before its announcement,
doesn't seem particularly convinced
by this 2020 iPhone leak. The original story continues below.
###
Apple's iPhone 11 Pro was introduced just two weeks ago with a triple-camera system and a large notch above the display. The latter is identical to the one found on 2018's iPhone XS, which itself matches the one featured on the 2017 iPhone X. But if a new rumor is to be believed, the Cupertino giant's beloved notch could be ditched entirely come next year.
Say goodbye to the controversial notch
According to
Ben Geskin
, who is perhaps best known for his quality concept renders, one of Apple's early 2020 iPhone prototypes features a massive 6.7-inch display paired with an updated Face ID and TrueDepth camera system which sits inside the top bezel, therefore removing the need for any kind of notch.

The name of this particular model isn't mentioned in today's report but the overall description does seem to coincide with what's expected from the iPhone 12 Pro Max. Analyst Ming-Chi Kuo believes Apple is going to replace its existing 6.5-inch OLED display with a larger 6.7-inch panel. However, because it'll likely be paired with slimmer bezels, the phone's physical footprint should be pretty similar to that of the current-gen device.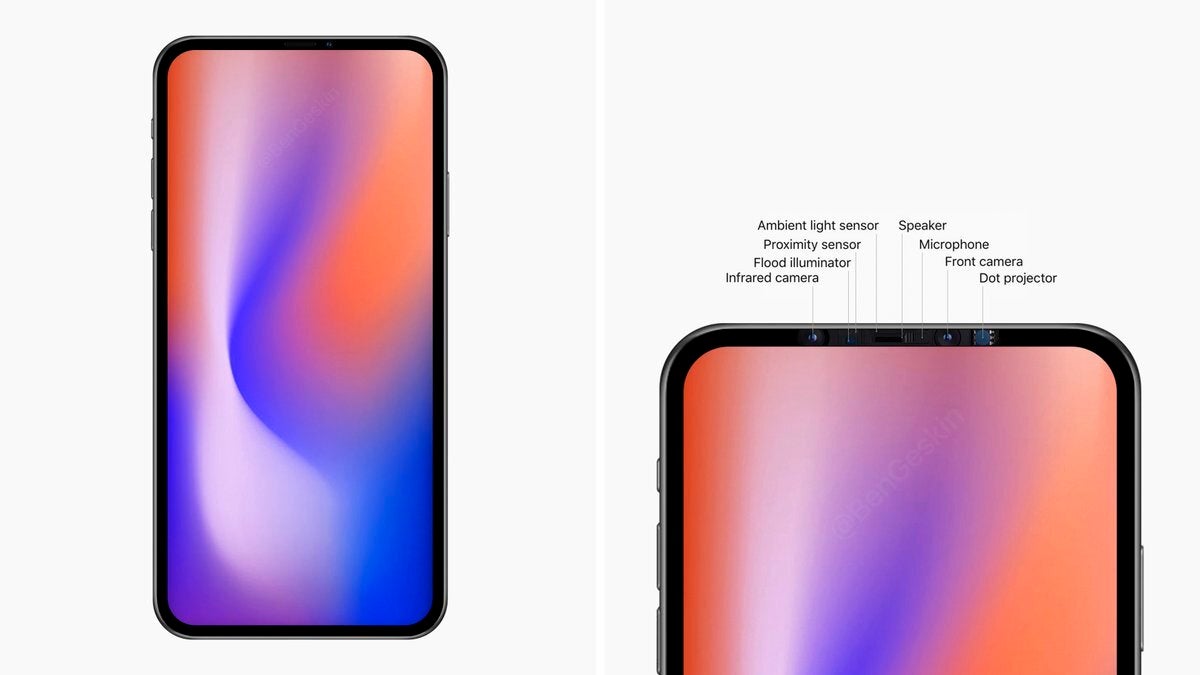 iPhone 12 Pro Max render based on leaked information
Sitting alongside the Max-branded offering will be the regular iPhone 12 Pro. Kuo believes this device will feature a new 5.4-inch OLED display paired with slimmer bezels. Combined, the changes mean Apple's next premium phone will be noticeably smaller than the existing model. In fact, it'll probably be closer to the iPhone 8 in size than the iPhone 11 Pro.
A new frame and update rear could also be present
According to Ming-Chi Kuo, Apple's plans for a "significant" iPhone redesign next year will see its 2020 flagships adopt a boxier look that's made possible by a new metal frame with a "more complex segmentation design, new trenching and injection molding procedures, and sapphire or glass cover assembly to protect the trench injection molding structure." This all sounds a bit confusing but, in essence, the 2020 iPhone's frame will resemble that of the iPhone 4, which was announced way back in 2010.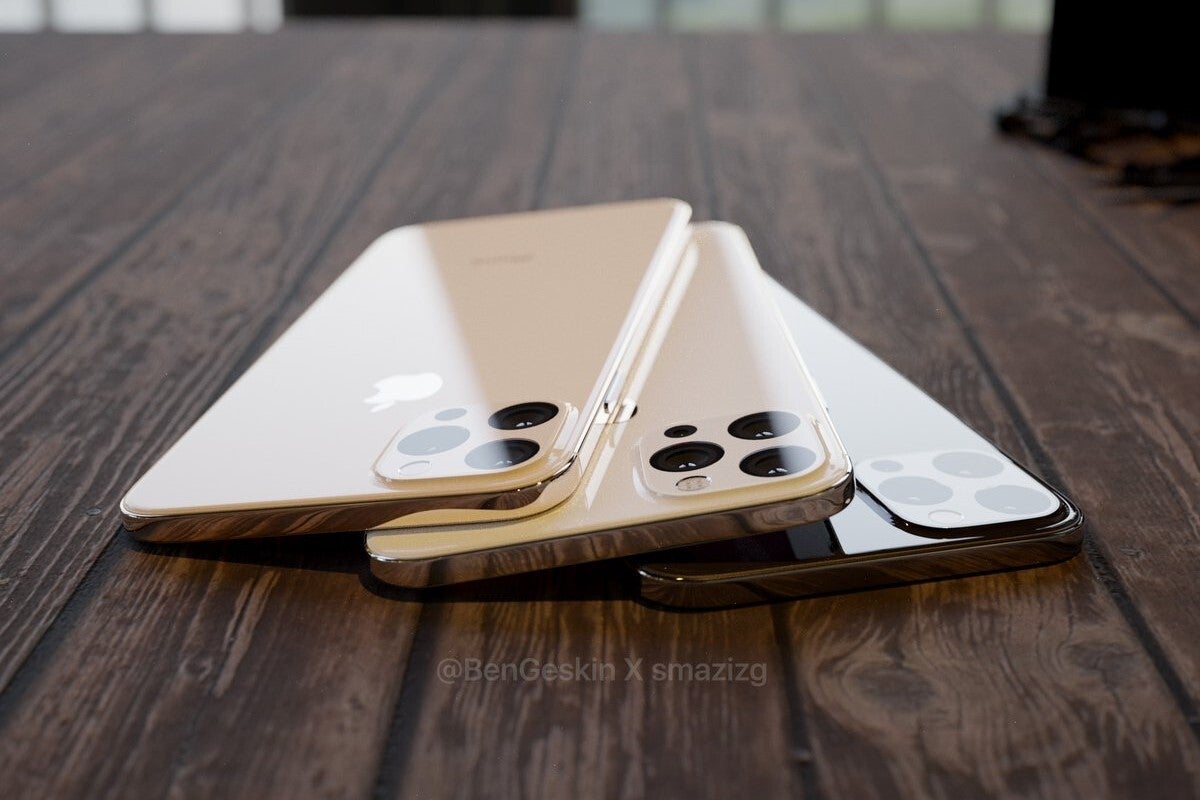 iPhone 12 Pro concept render
Paired with all of this should be a rear camera setup that's fundamentally pretty similar to the one present on this year's iPhone 11 Pro. However, to keep up with the competition and continue pushing the iPhone's AR capabilities, Apple is expected to add a dedicated Time-of-Flight sensor which can capture high quality depth data. Other improvements to the camera setup may include optical image stabilization for the ultra-wide-angle shooter and further improvements to Night Mode.
The standard iPhone 12 could look like the iPhone 11 Pro
The iPhone XR and iPhone 11 both feature LCD panels up front but reports suggest next year's iPhone 12 will make the switch over to OLED. If this happens, it would make sense for Apple to employ the existing iPhone 11 Pro front panel design on the standard iPhone 12. That way, buyers of the cheaper model will feel like they're receiving a new design and Apple will be able to continue differentiating its premium models from the non-Pro variant.
In addition to this, some camera upgrades are expected on the cheaper iPhone. Specifically, Apple's expected to adopt a triple-camera setup much like the one that's featured on this year's Pro devices, although the sensors will likely be borrowed directly from the premium iPhone 12 Pro models. It's possible, however, that Apple may reserve the optical image stabilization on the ultra-wide-angle shooter for the premium devices.