2014 may bring an Intel-powered Nexus 8
34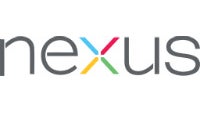 If we could put extra stress on the "may" of that headline, we certainly would. Right off the top, this is a rumor based on DigiTimes' least reliable source group - the nebulous "upstream supply chain". According to those upstream supply chain sources, Google may be aiming to ditch the 7-inch tablet market in favor of building a Nexus 8 for 2014.
Supposedly, Google is finding demand for this year's Nexus 7 as being weaker than expected, and since there is quite a bit of competition from other budget devices in the 7-inch segment; so, Google is setting its sights on an 8-inch tablet. The sources don't think it is likely that Asus will be losing the orders for the Nexus 8, but that is certainly not clear. We should know better what company has the orders after February. Additionally, sources are making it sound possible that Google could use the Intel Bay Trail-T for the device, but Qualcomm isn't out of the running.
There are quite a few tablets all competing for the 7-inch space, including the Nexus 7, Amazon Kindle Fire, Samsung Galaxy Tab, and countless budget offerings that you'd find in Walmart. The competition is much lighter in the 8-inch space (something Apple may have realized when designing the iPad mini.) The only real options in the 8-inch space are the iPad mini, LG G Pad 8.3, and Samsung Galaxy Tab 8 (soon to be replaced with the Tab Pro 8.4). So, it's not out of the realm of possibility that Google will do this, we're waiting on more confirmation before believing it.