2013 Nexus 7 factory image and binaries available for download
7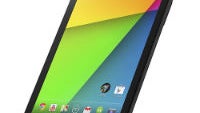 There was a bit of a delay, and quite an uproar in the Android Open Source Project community, but the factory image and binaries for the new Nexus 7 have finally been released by Google. There was trouble around the release, and while we never got the whole story, it seemed to be something to do with Qualcomm not wanting its GPU to be too open.
Apparently, there were lawyers involved, and the trouble was so bad that it led to
Jean-Baptiste Quéru
to quit his position with AOSP. This wasn't the first time that Qualcomm had caused problems with releasing factory images and binaries for a device, as there was also trouble with the Nexus One and the Nexus 4 (both running Snapdragon chipsets).
Whatever the issue was, it seems that it has been sorted out because the factory image for the new Nexus 7, codenamed "razor", and the binaries have been released for download. That means you can flash your device with a clean stock ROM if you need to, and it also means that work can begin in earnest to build custom ROMs for the new Nexus 7.