200 lucky passengers aboard a plane in Spain got a free Samsung Galaxy Note 8
47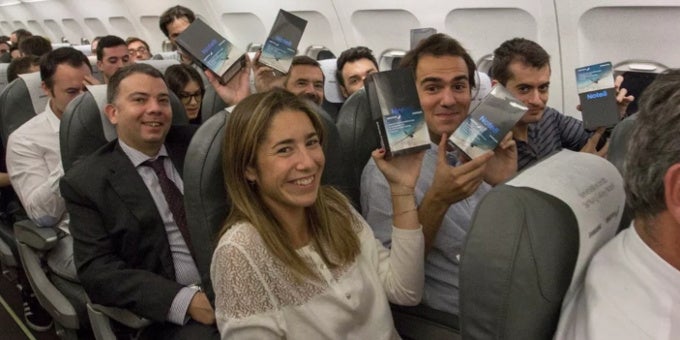 200 lucky passengers got on Iberia Airlines flight number IB 0513 from La Coruña to Madrid Barajas in Spain and not only had a safe and pleasant trip, but walked away with a free Samsung Galaxy Note 8.
The massive giveaway was organized by Samsung Spain on a domestic flight and it's not a part of a global campaign (but hey, American Airlines and Delta, take notice!). The phones came served in a tray by the flight attendants and you can see the cheerful reaction of the passengers in the photos.
There is a bigger idea behind the giveaway: it's a way for Samsung to show that it has rebounded from the Note 7 battery fiasco and that it is thankful for the customers' support throughout those difficult times.
Samsung Spain tweeted:
"At Samsung, when we fall, we not only rise back up - we learn to fly!"
Well, we can't think of a nicer way to say "we're sorry". Great job, Samsung!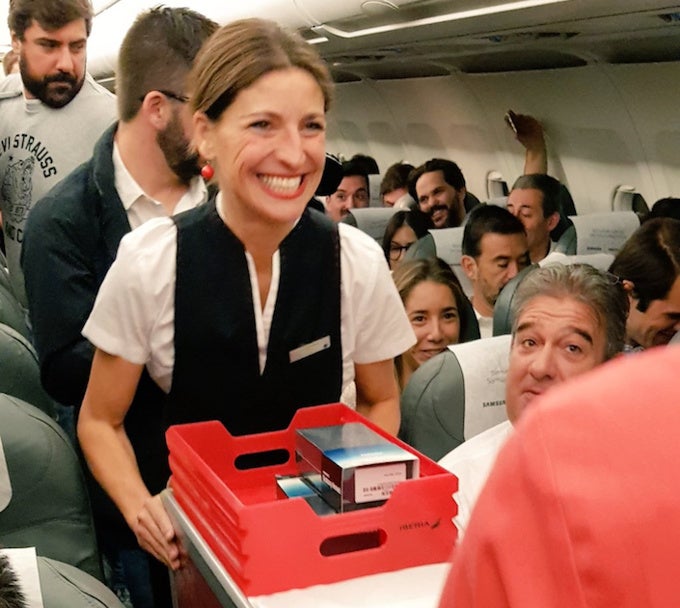 Recommended Stories