$199 BlackBerry Playbook officially arriving soon to Best Buy, other retailers join in too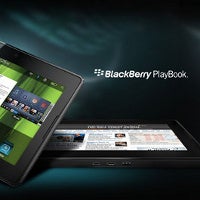 You've probably
already heard
about $199
BlackBerry PlayBooks
about to hit shelves at various retailers just in time for the
Holiday season
, but up until now it was only whispers and leaked ads. Now, it's official - RIM has tweeted that its 7-inch professional tablet, which the Canadians hoped would help them be on par with the iPad and the tablet market, will be discounted down from its original retail price of $500.
The list of retailers will include
Staples, Best Buy, and Future Shop
, but others could also join in. We've checked the retailers' listings and while the discount hasn't yet appeared, it should be there soon. Now, one thing we're not really sure about is how long will this deal last, but it seems that it's not going away as soon as those $100 HP TouchPads.