16,000 more employees at HP to be shown the door
14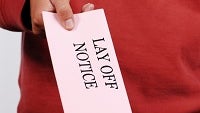 HP has been able to stabilize its PC business which is a feat in this current day and age, but the rest of the business is lagging, an indicator that HP is still facing significant problems.
On top of the 34,000 layoff announced about the time that
Meg Whitman took over as CEO
, HP announced that another 11,000 to 16,000 positions would be eliminated. The company currently employs just shy of 320,000 employees.
The announcement came during the company's 2nd quarter earnings call, where HP outlined an increase in revenues and higher net income, but a decline in sales overall. PC sales were up 7%, but software sales fell 4% and enterprise server and networking sales dropped 2%. Peripherals sales also declined by 4%.
Despite the increase in revenues, the $27.3 billion missed estimates of $27.4 billion, with net income of $1.27 billion. Because the wider expectation is that PC sales will inevitably slow down, HP's outlook is not being looked at with rose colored glasses, hence more layoffs as restructuring continues.
The new round of layoffs will be across all business units, in all regions, and extends HP's restructuring effort as it tries to be more efficient. We have not seen anything ground breaking from the company on the tablet front, aside from some affordable,
if unremarkable
, tablets, and nothing on the smartphone front since the
company butchered webOS
.
source:
The Wall Street Journal