15 billion downloads for Google Play Store surpassed a few weeks ago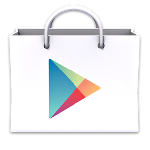 After a U.K. newspaper published a story on Sunday saying that the Google Play Store was approaching 15 billion downloads, Google came forward on Monday telling
TechCrunch
that the
15 billion benchmark was actually surpassed
"
a few weeks ago
." That followed a January announcement that the then-titled Android Market had tallied 11 billion downloads which Google followed with a sale on certain apps.
hit its 25 billionth download this past March
. The latter was a subject of a contest by Apple and
the lucky person who downloaded the 25 billionth App Store download received a $10,000 Apple Store Gift Certificate
. Will Google offer a similar prize when the Google Play Store reaches the same milestone?
Based on documents
presented by Google for its lawsuit with Oracle
, the Mountain View based tech firm
expects to earn $35.9 million from its online application store this year
. Other figures presented in the court case show that Google expected to lose $113 million from Android in 2010, a profit of $64 million in 2011, $248 million in profits this year and $548 million in black ink next year.
The gap between Google Play Store and the Apple App Store has shrunk considerably with the latter hosting 600,000 apps and the former with 500,000 apps. Google is averaging 1 billion downloads a month with 1.25 billion a month seen for the App Store. One area where there is a great difference is the riches bestowed upon developers. According to analyst Horace Dedu, as of January 2012 developers had been paid
$4 billion from Apple and just $320 million by Google
.
source:
TechCrunch