$100 Samsung smartphone with LTE possibly headed to India
72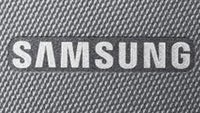 Gone are the days when LTE smartphones cost an arm and a leg. Today, even some reasonably priced mid-range handsets offer high-speed cellular data – handsets like the
HTC One SV
,
Samsung Galaxy Express
, or
Pantech Discover
. But have we reached a point in time and space where LTE handsets can go for as low as $100 without carrier subsidy? Yes, apparently, and Samsung might be the company to thank for that.
Indian conglomerate company Reliance Industries (RIL) will be launching its 4G LTE service across the country later this year, and according to insider sources, Samsung will be its primary partner, responsible for providing the handsets that will run on the next-gen network. It is also said that Samsung will launch at least one LTE smartphone priced at about 5,500 Indian rupees, which equals to a little over $100. As a side note, that's about as much a 3G phone by Samsung can be bought in India today. This low-cost smartphone will be available with equally affordable calls and data bundles starting from as little as 100 rupees ($1.83) monthly.
Of course, the smartphone in question will be an entry-level device, which does not come as a surprise given its low cost. It is also pretty safe to say that it will be an Android device, presumably with specs close to those of a
Samsung Galaxy Y
or
Samsung Galaxy Pocket
. That in turn begs the question whether such a low-end smartphone will take full advantage of 4G LTE as its modest hardware and software capabilities might be insufficient to bring a better web browsing experience despite their advantage of faster data connectivity. But on the other hand, 4G LTE would be a great selling point considering the phone's price point, and customers are likely to take notice.
RIL is planning on launching its LTE network later this year, most likely on December 28, but the first towers should go live in some parts of India by mid-2013. That's also when we'll probably learn more about this rumored low-cost LTE smartphone by Samsung.