10% of web browsers are using smartphones or tablets
14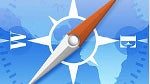 The latest study from NetMarketShare shows that the percentage of web surfers using a smartphone or tablet
has risen to 10.3%
as of last month. That is up from the 7.3% scored 6 months before, in April. It is the first time that the figure has exceeded 10%. Of those using a smartphone or tablet to connect to the internet, 60% are using an iOS device while 27% are connecting via an Android phone or tablet. The rising trend shows how the browsers on smartphones have improved to the point where they can be used for everyday surfing.
Breaking down the figures by screen resolutions, 1366 x 768 is the most popular for mobile web browsing with 15.5% of the total. That is followed by 1024 x 768 which accounts for 12.28% of the browsing. Next is 1280 x 800 with a 10.83% share. Some other resolutions include WVGA (.40%) and qHD (.27%).
So which mobile browsers are being used the most by web surfers? Safari is on top used by 60.31% of mobile web browsers, followed by 25.95% using the Android browser and the 8.24% surfing via Opera Mini. The BlackBerry browser is next with a 1.32% share. Symbian rounds out the top five with .89% of the total.
source:
NetMarketShare
via
BGR