10 gorgeous wooden cases with natural grains and graphic patterns for the Apple iPhone 6
4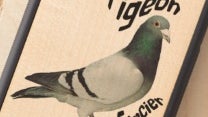 Previously on PhoneArena, we've expressed our soft spot for unique wooden cases. Although casemakers come up with great plastic designs, they cannot really match the charm and classiness of wood grain, taken straight from mother nature.
Moreover, wooden cases with higher price tags are usually hand-crafted by skilled carpenters in their own production shops. A product whose every last bit has been machine-produced doesn't quite look the same as if it was put through a master's hands. Lovers of detail will find a lot to appreciate in finely crafted wooden cases.
Due to its sheer popularity, the iPhone 6 is a main target for wooden case makers. There are many offerings out there, of different styles and various quality, and quite frankly, we can't show you each one there is - even though we'd love to. So be sure to check out every manufacturer's individual web page as you browse the slide-show, because almost every one offers a collection of superb cases. Just click or tap the blue links and you'll be on your way!