10 expensive luxury smartphones that you'll probably never own
38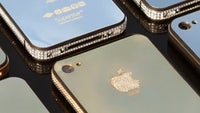 We are geeks – geeks passionate about smartphone technology. We love high-end smartphones powered by multi-core processors, with tons of RAM, humongous high-definition displays, ultra fast 4G connectivity, and whatever technical mumbo jumbo you can think of.
Most billionaires are not geeks. They would much rather get a diamond-covered handset that will be used primarily for making calls. Yet still, there are offerings that combine the best of both worlds – handsets that
do
offer the functionality of a smartphone paired with a respectable amount of flashiness.
This is what we have for you today. We present you with a selection of
10 luxury smartphones
that we will likely never own, but it is cool to take a look at them anyway. If you can think of a luxury smartphone that we should have included, do not hesitate to let us know!