10 awesome smartphone camera features that you'd love to have on your device
13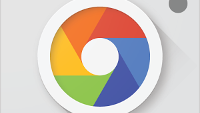 For most people, their smartphone is a tool that allows them to go on the internet, chat with friends, and — best of all — to snap photos on the go.
So large was the disturbance that smartphones created in the traditional point-and-shoot camera category that... it almost doesn't exist today. Indeed, as the old adage goes, the best camera is the one you have on you at all times, and that certainly explains why smartphones have brutalized sales of the above-mentioned industry.
Billions upon billions are invested in making smartphones, a healthy portion of which surely goes to camera development. We have bigger sensors, better optics, and more features to choose from with today's flagships when compared with what we had even two years ago, yet we can't help but feel down whenever that one beloved shooting mode is unavailable with a new device we have our eyes on. Want a few examples? Go right ahead and jump into the gallery slideshow below for the full list.