1-800-Car-Wreck offers free app for those iOS users in a car accident
1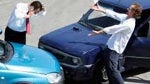 Yes, it is true that many of the law firms that advertise on television with catchy phone numbers and the promise to help you out after an accident, can be accused of being ambulance chasers. There is one firm out of Dallas using the number 1-800-Car-Wreck, that is actually offering a
free iOS app
that will help you in the moments following a car accident when you might not be thinking clearly. The app can be downloaded for free from the sourcelink.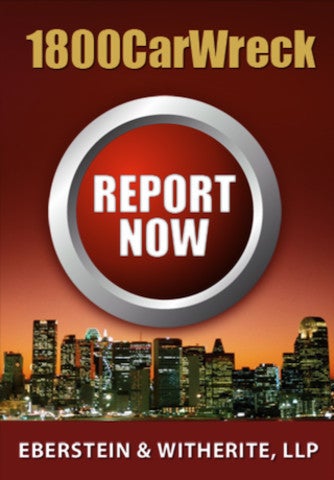 Free app will call 911 if necessary
If you or someone else is hurt after an accident, the app will
call 911
. It will also direct you to the nearest hospital or medical facility and call you a taxi, if needed. In the case of an accident, the app will help you take pictures for legal and insurance reasons. And there are links to social networks like Twitter and Facebook, to help you find out about legal resources. Perhaps the most useful tools on the app are a checklist that helps you know what information you need to exchange with the other driver, and an accident form you can fill out with space to upload pictures taken from your phone or tablet
Of course, there is the link to 1-800-Car-Wreck and the law firm that is behind the number to arrange a free evaluation of your case, but that goes without saying. Still, this time of year when many drunk drivers inhabit the roads, it might be a good idea to have all of this information available to you at the touch of your finger.
source: 1-800-Car-Wreck (
1
), (
2
)
DALLAS, Texas, Nov. 26, 2012 /PRNewswire-iReach/ -- The Dallas car accident attorneys of 1800-Car-Wreck are seeking to ensure that more individuals have on the spot access to support in the event that they become injured in a car accident. The team is welcoming Cyber Monday shoppers to take a break from spending and visit them online at http://www.1800-car-wreck.com/ to obtain a free application that could be a potential lifeline in the event that they become involved in a motor vehicle accident.

Convenient Support for Those Injured in Car Accidents

The law firm of Eberstein & Witherite has for years sought to provide support for injured Texas car accident victims, implementing innovative techniques for ensuring that effective tools are within their reach. With the 1800-Car-Wreck app, which is available for use on the iPhone, iPod touch, and the iPad, individuals have at their fingertips a means of getting immediate assistance with contacting the proper authorities, locating hospitals, contacting an attorney, and taking care of other potential needs in connection with handling the aftermath of an accident. Individuals are welcome to visit http://www.1800-car-wreck.com/ this Cyber Monday, and click on the red "Download 1800CarWreck iPhone Application" button to access a link for downloading the app.

About 1800-Car-Wreck/ The Law Firm of Eberstein & Witherite

The law firm of Eberstein & Witherite has for decades been instrumental in helping numerous Texas car accident injury victims obtain favorable verdicts and settlements for their claims. The firm welcomes individuals to visit http://www.1800-car-wreck.com/ at any time to request a free case evaluation, and encourages those who will be online Cyber Monday to visit the site to download the free iPhone application.

For more information about the Dallas car accident law firm of Eberstein & Witherite, please visit http://www.1800-car-wreck.com/.
Media Contact:

Amy Witherite Eberstein & Witherite, LLP, 214-378-6665, aWitherite@EWLAWYERS.COM

News distributed by PR Newswire iReach: https://ireach.prnewswire.com

SOURCE Eberstein & Witherite, LLP

PR Newswire (http://s.tt/1uOtE)