Upcoming Meta Quest 3 makes appearance in Quest App, developers may already be getting units
1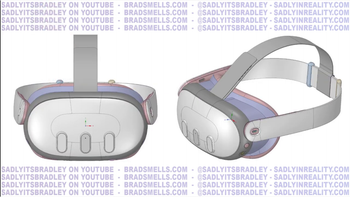 Reliable analyst Brad Lynch, who previously helped leak
Meta Quest 3
CAD renders which pretty much showed us everything about its design, is now reporting that Meta's next headset has appeared in the Oculus App under the codename Eureka.
A new VR headset appearing under a codename in the Quest App is hardly a new ordeal for Meta, as it has happened in previous years, but it does tell us a few important things. Mainly - that developers are likely getting, or already own Quest 3 units, and are now starting to use them with said app. So the headset's design and hardware specifications are probably finalized by now, and it could be about ready to get on sale reasonably soon.
But when exactly is the Quest 3 coming out (and likely going straight into our
best VR headsets
list)? Well, the best guess anyone has right now is for October, at Meta's Connect 2023 event, albeit we can't rule out a chance of an earlier release.
And it's about time, as the Quest 3's predecessor - the
Quest 2
- is starting to show its age at nearly 3 years on the market, plus some exciting recent leaks are giving us an idea of how quickly the Quest 3 will make it seem obsolete.
Recently a YouTuber by the name SadlyItsBradley has helped leak supposedly-official CAD renders of the Meta Quest 3, which show us some neat changes in both the design, and in how mixed reality-focused the headset will be; not just VR.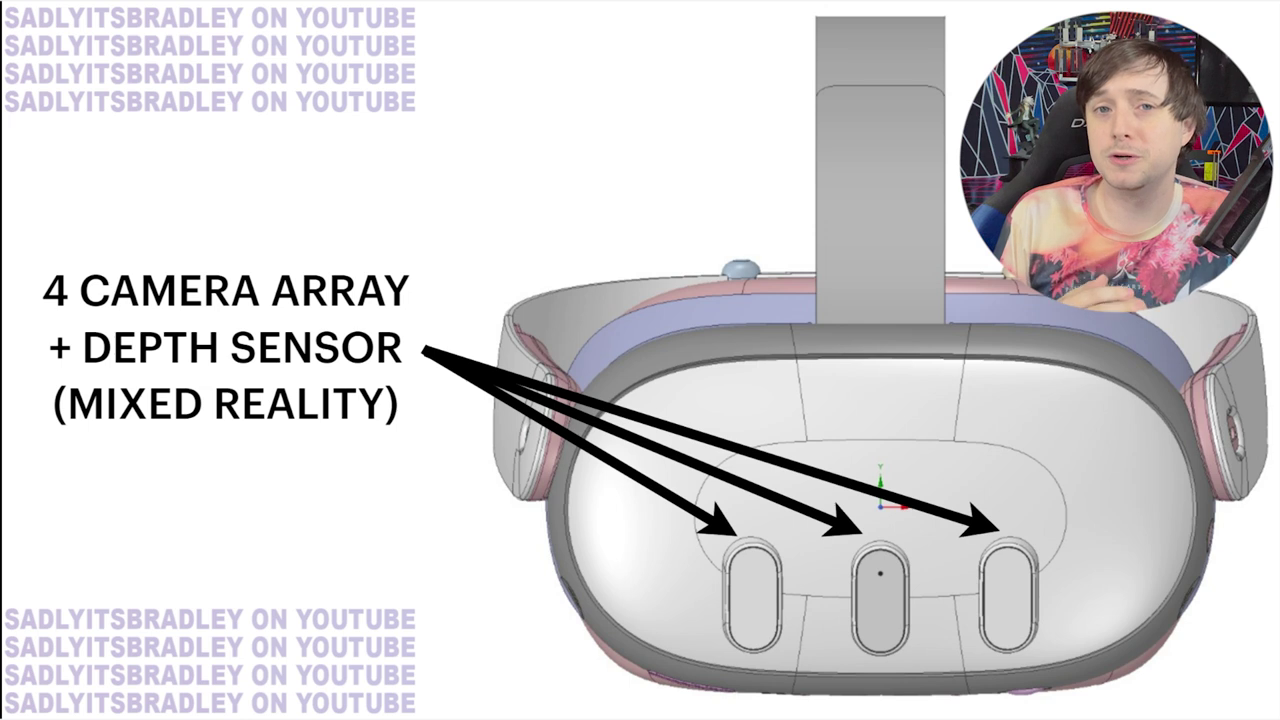 Leaked CAD render image showing Meta Quest 3's design and cameras
Evidently the Quest 3 will feature 6 cameras, and support color passthrough! Now, Quest 2 fans may know passthrough as an AR-like feature (augmented reality) that lets them see the real world around them with a virtual overlay; however the Quest 2's passthrough is monochrome, and quite grainy. It appears Meta has made significant improvement on that with the Quest 3.
The Quest 3 will also feature double the RAM (12GB) and double the storage options of the Quest 2, a newer and faster processor, and perhaps most importantly - it will be thinner and possibly lighter, meaning greater comfort! Speaking of comfort, the Quest 3's head strap is about the only thing that appears to remain nearly identical to what we saw on its predecessor.
As for the Quest 3's expected price, Meta CEO Mark Zuckerberg has previously suggested a "price range of $300, $400, or $500, that zone", so at best, we can hope for minimal, or no changes here, from the Quest 2's reasonably affordable $399 starting price. Stay tuned for updates!