Samsung plans to release AR Galaxy Glasses? New patent gives us insight
3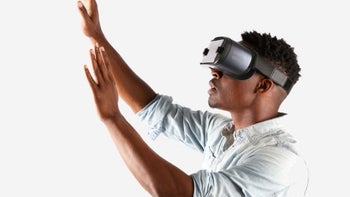 It's hardly still a secret that Apple has been working on an AR (augmented reality) product for quite a few years now, and may finally surprise us with a pair of AR glasses or a headset this year. With that in mind, it's always reasonable to expect that Apple's main competitors, most notably Samsung, are also planning to move in on the exciting, highly promising AR bandwagon.
As noticed by
9to5Google
, Samsung has recently filed a trademark for "Galaxy Glasses" and "Galaxy Ring." Are we about to get AR glasses controlled via a smart ring from the Korean giant soon? Well, the company has been open about its intentions.
Earlier this year Samsung announced that it's working on XR (extended reality) products in partnership with Google, so we can assume that the aforementioned Galaxy Glasses will be running Android; perhaps a special upcoming version of it meant for wearable tech.
And Samsung's head of MX Business TM Roh pointed out that whatever the XR product will be, its release is "not too far away," so we may get it around the time Apple announces its own glasses this year, if not earlier. As to when that would be exactly remains anyone's speculation, but we're staying tuned for any updates or leaks.
Samsung is no stranger to headsets, as it dipped its toes in VR with its smartphone-powered Samsung Gear VR shell as far back as in late 2015. It was riding the "Cardboard VR" fad that Google started around that time, and while it did prove to be a great, budget, simple introduction to VR for a lot of people, we've moved on quite a bit since then.
Now a full-blown VR headset like the
Quest 2
is just $399, and has what is essentially an Android smartphone crammed into it. But what Samsung and Apple are about to release is heavily leaning towards AR more so than VR, perhaps akin to the Nreal Air glasses. Either way, we'll just have to wait a few months and see.
But what we do know now, almost for certain, is that Samsung's AR glasses will be aptly named Galaxy Glasses, and may be operated with a smart ring.