UE Wonderboom Bluetooth speaker review
4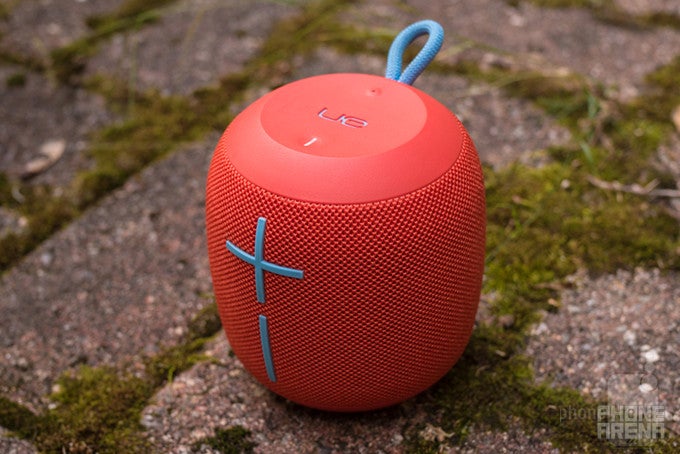 Introduction
What does a speaker look like? Classically, maybe you think of boxy rectangle with a big circle or two on it, and often all covered with a fabric mesh. Even in the mobile space, we have certain expectations for recognizing such hardware, and the classic look there is brick or cylinder-like elongated form, offering some degree of stereo separation while letting users point the music where they need it.
But there's also a ton of variation, and for every speaker we see that goes with one of those classic looks, plenty others land far from our conventional expectations. The UE Wonderboom is definitely more at home with that latter group, though there are clearly some concessions here made to familiar designs.
Does this unusual-looking speaker manage to sound better than its more typically speaker-ish peers? Let's check out what you can expect.
In the Box
UE Wonderboom
Micro USB charging cable
Design
An unusual look helps deliver all-around sound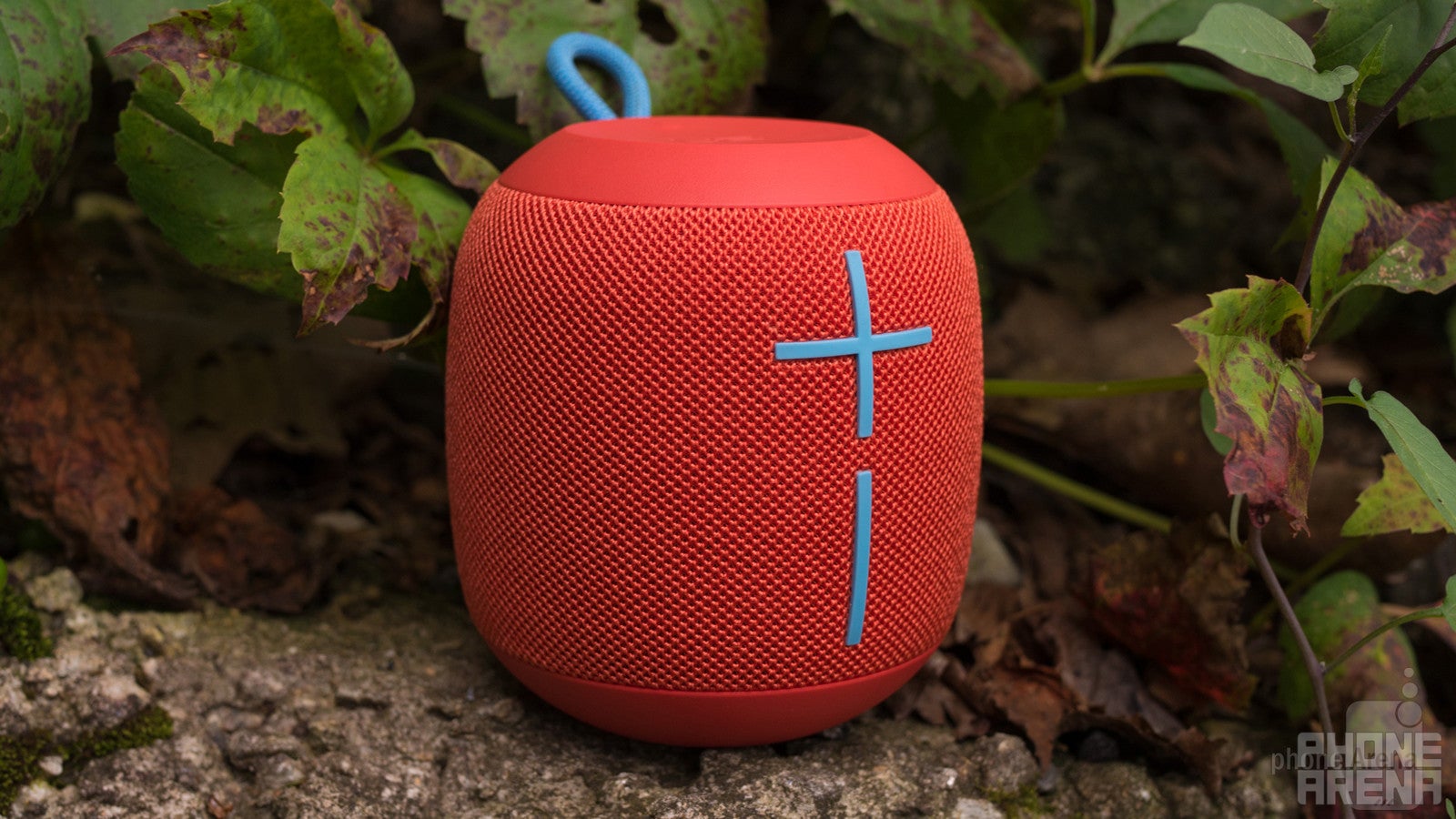 The Wonderboom almost defies classification, arriving as a stubby, short cylinder. It's slightly concave on the top and bottom, where it's capped in durable plastic. The sides, meanwhile, are covered in fabric, hiding the dual 40mm drivers and their passive bass radiators.
Up front, if this speaker even technically has a "front," we've got large plus and minus-signs, offering some extremely conspicuous volume control. The buttons on the speaker's top are far more constrained: a modest power button, as well as one for Bluetooth pairing, plus a third that's tricky to spot – the "UE" logo itself conceals a hidden button, controlling pause and track advance.
Behind the Bluetooth-pairing button, UE gives the Wonderboom a small elastic loop for carrying or mounting. And all the way down below, on the speaker's bottom, there's a robust flap covering the micro-USB charging port. There's a good reason for covering that up, as the Wonderboom offers IPX7 waterproofing, protecting the speaker for up to an half an hour in a meter of water. But as it turns out, the speaker's not likely to spend that much time under the water, as it will safely float right on top.
Software and functionality
UE crams a good amount of extra features right into the speaker itself
By now, you probably don't have to be told about the basic overview of Bluetooth speaker functionality: pair with device, control volume, advance tracks, enjoy music. Easy-peasy, right?
The Wonderboom does all that, sure, but also throws in a few twists. For one, the speaker supports pairing with multiple music sources simultaneously, letting more than one user pair to their phone, perhaps taking turns choosing the songs at a party. That multi-device support works the other way, too, and you can play music from one source device on multiple Wonderboom speakers at the same time. What's really neat there is that you don't have to rely on an external app to get that working, and linking speakers can be done just by holding down the UE buttons on each.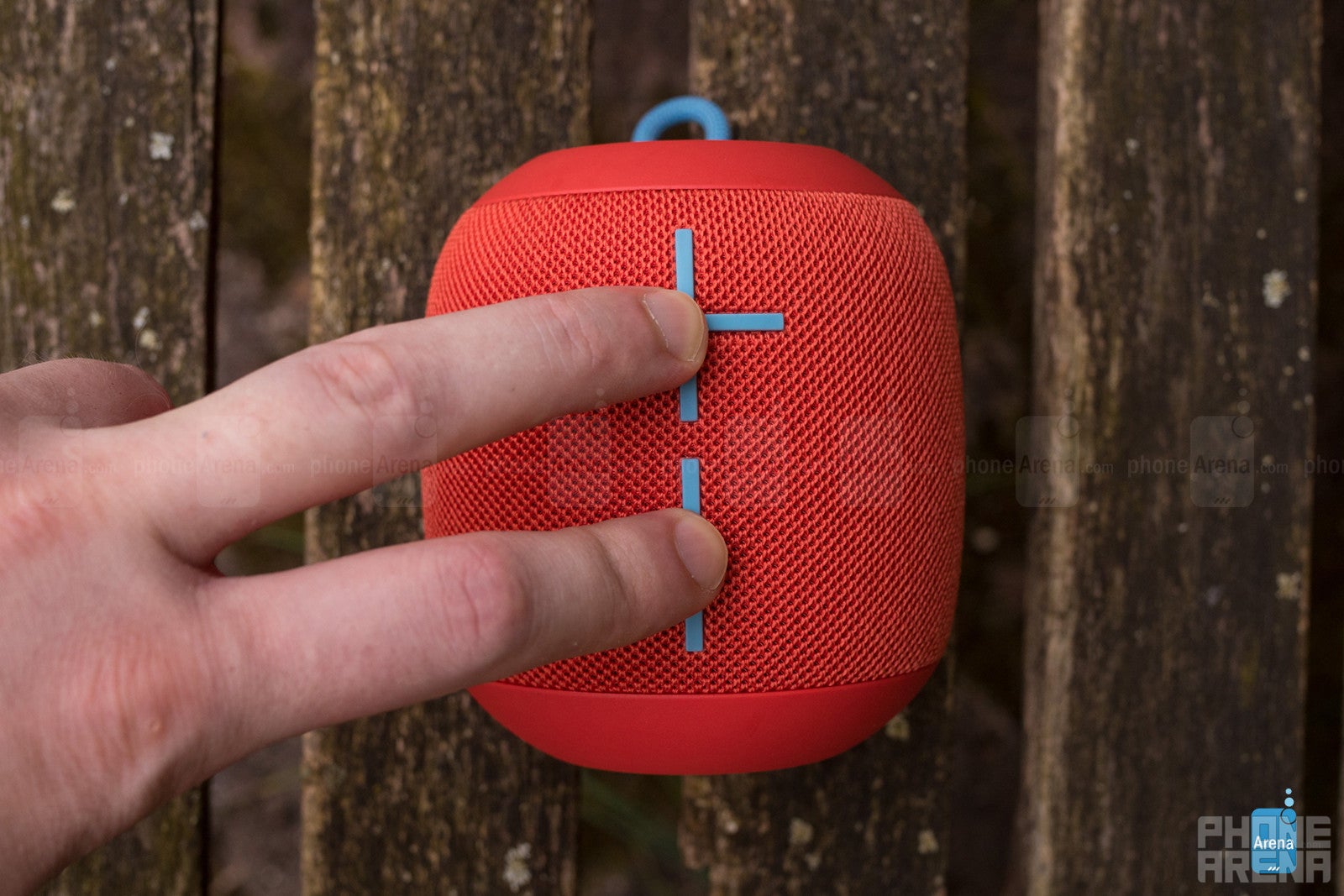 Checking remaining battery life
There's also a handy way to check remaining battery life built into each Wonderboom speaker. Some
Bluetooth speakers
only reveal their remaining battery percentage in apps. Others use something along the lines of an LED readout, like the JBL Flip 4 we just checked out. The Wonderboom goes the aural route, with a musical cue that indicates battery status. To hear it, you press both the volume plus and minus keys at the same time: a rising tone indicates a mostly-charged Wonderboom, neutral tone medium battery capacity, and falling tone a Wonderboom in need of recharging.
One negative of the Wonderboom, at least compared to its peers, is the absence of an analog-in jack for playing sound from non-Bluetooth devices. While we get that the main point of a Bluetooth speaker is using it wirelessly, that's still a nice option to have in a pinch.
Controls
The Wonderboom isn't hurting for buttons, but some of those can be a little easier to use than others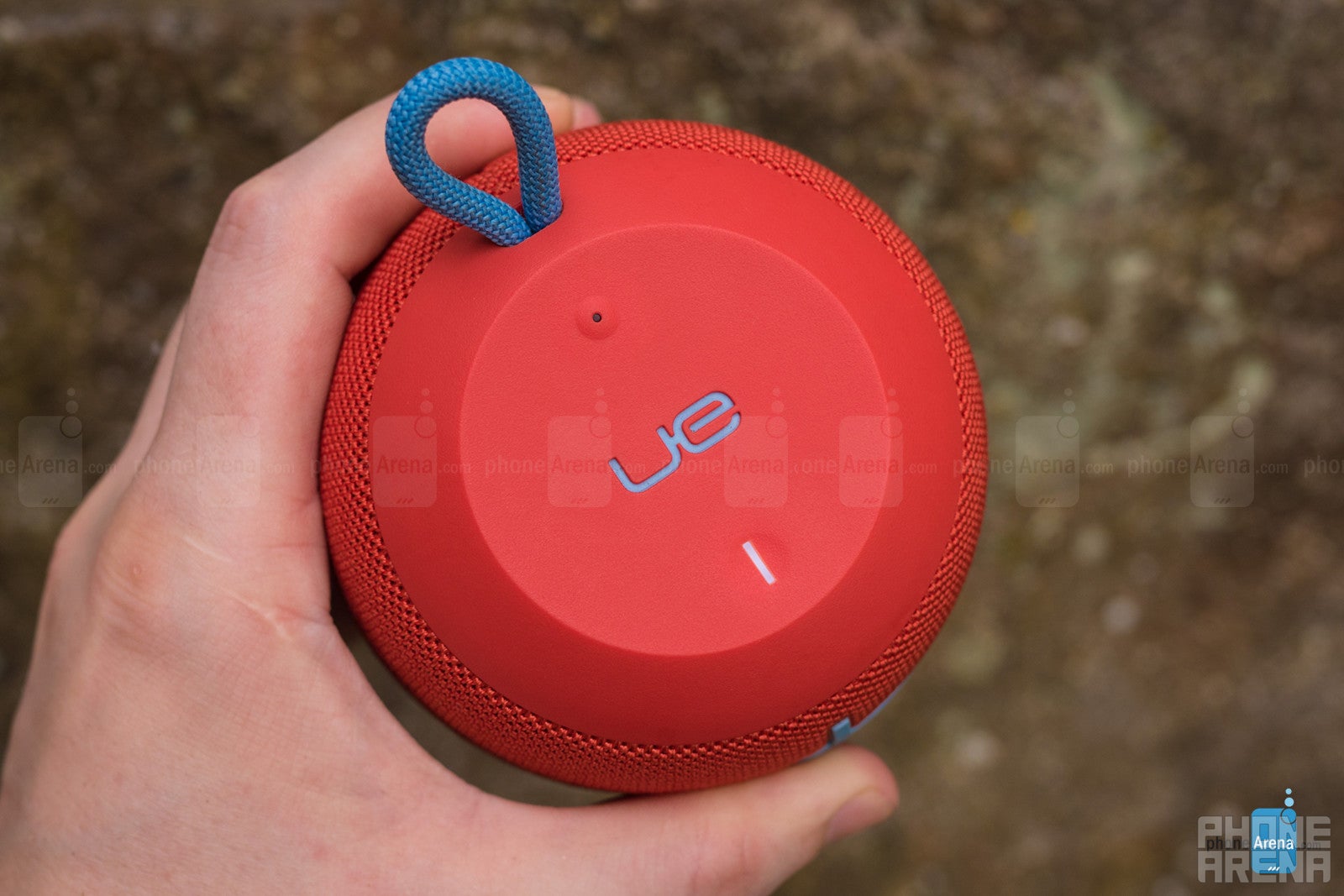 You already have a good sense of where all the buttons are on the Wonderboom, and what they do, but how well does this control scheme ultimately work? Well, all buttons are not created equally, and some here are more successful than others.
Take the big plus and minus volume buttons, for example: they look really neat, and emphasize the big sound that can come out of this petite package, but they're also more stylistic than functional. At least, you might think that the symbols themselves are the buttons, when instead the only area you can actually press for any effect is a much smaller region centered on each of the glyphs. That's easy enough to learn, but can cause lost inputs when you're not really thinking about what you're doing.
The UE logo up top is another button that's less successful than it could be. We understand how it's supposed to be a little incognito, but with every other button here either protruding or recessed, the UE button's flush design makes it slightly less easy to interact with than the rest.
Sound Quality
Good things come in small packages, and that's very true for the Wonderboom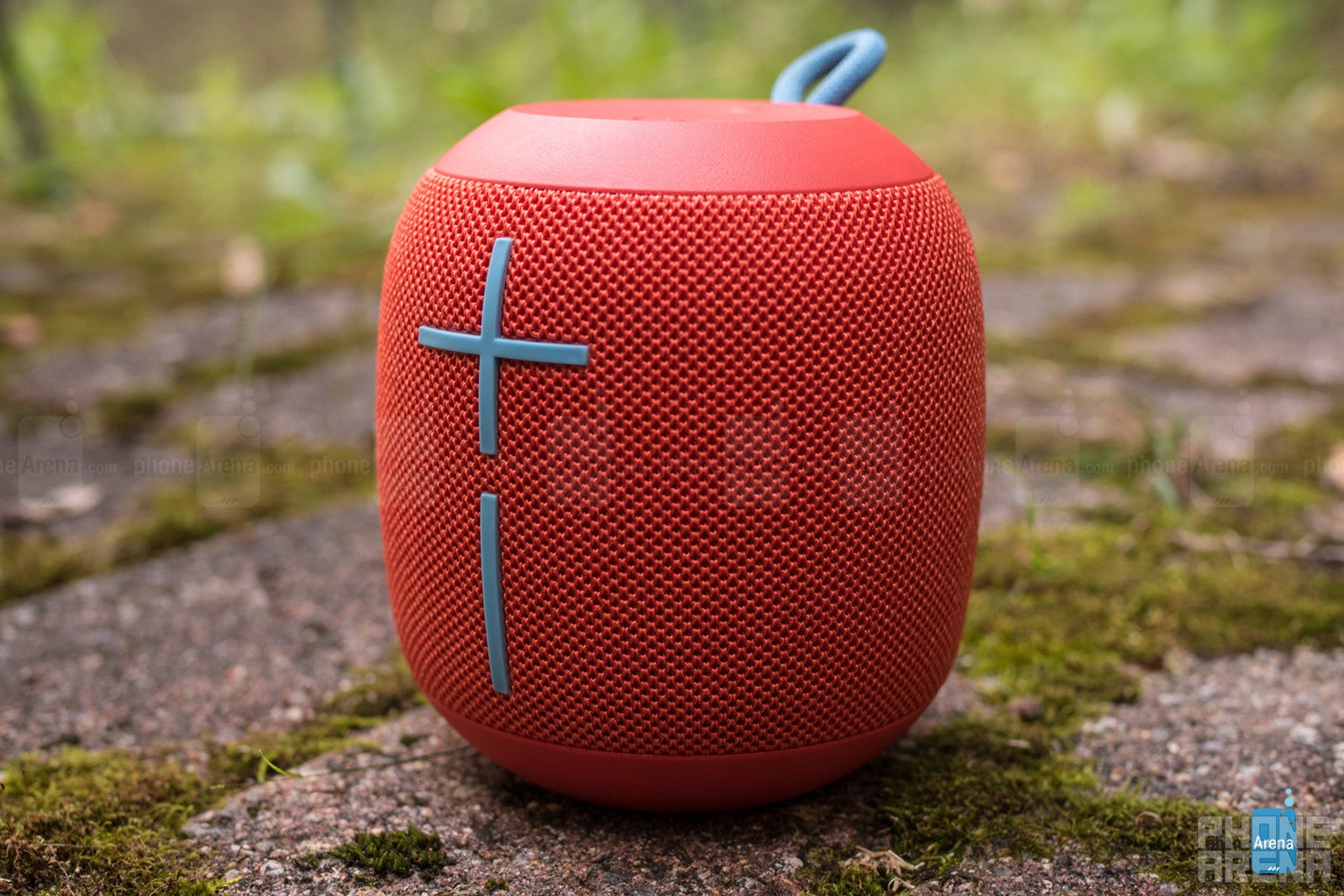 When first picking up the Wonderboom, it can be a little confusing how you're supposed to orient the speaker. Should the front of the unit face your intended audience? Does sound come out the sides? But play around with the speaker for just a little while, and you'll start to realize that such concerns ultimately matter little: no matter where you are in relation to the Wonderboom, you're going to be able to hear it just fine.
It admittedly doesn't create the most impressive stereo effect, but using the Wonderboom is less about hearing all the nuances of a particular recording, and more about using a small device to fill a big space with a lot of sound – and at that, it excels.
Audio from the Wonderboom does a decent job at reproducing the whole range of frequencies across the audible spectrum, and initially we were really impressed to be hearing so much bass from a compact speaker. But while there is a notable low-frequency component to its output, bass can be a little muddy and lacking definition, and especially when listening to the speaker in enclosed, reverberation-friendly environments, that bass can overpower higher-pitched sounds.
Outside, things sound more balanced, though like other speakers we've seen of similar size and price, a lot of that bass seems to evaporate at high volume levels. Right in the middle, though, there's a sizable sweet spot where the Wonderboom is well-equipped to entertain a whole group of listeners.
Battery Life
With ten hours of juice between charges, the Wonderboom shouldn't struggle to get through your next party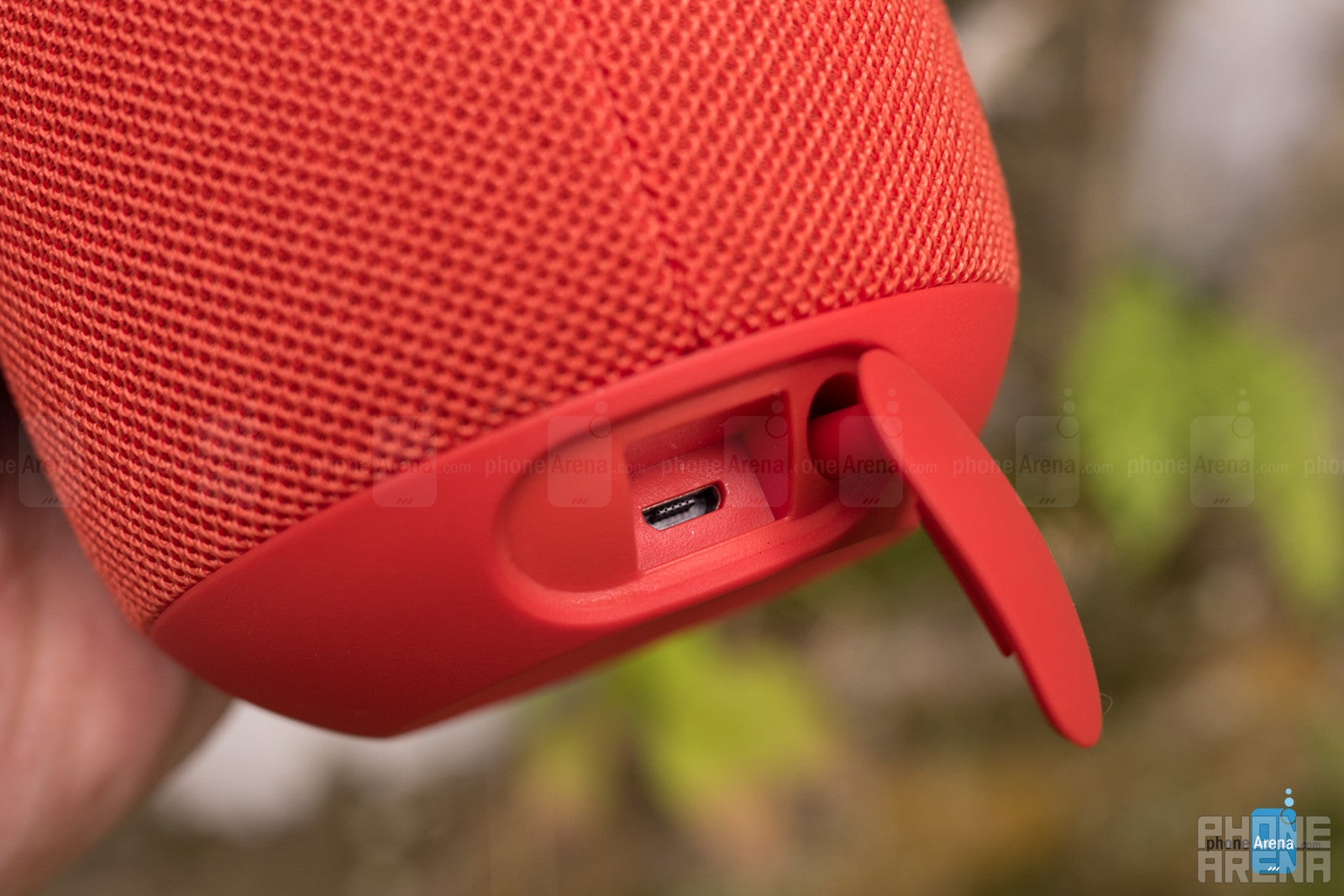 As a more compact speaker, and especially one with enough buoyancy to float, the Wonderboom is understandably going to have to make some concessions when it comes to big, heavy batteries. As a result, its battery life isn't quite as long as we've seen advertised from some of its peers, with a rating for ten hours of playback.
Even if some of its competition can last longer, that still should be pretty adequate for most day-long use cases, and the ability to check on remaining battery life by pressing the volume keys together – without needing to pull out the paired phone – is a nice touch.
When it is time to recharge, the speaker should go from zero to full in a little under three hours.
Conclusion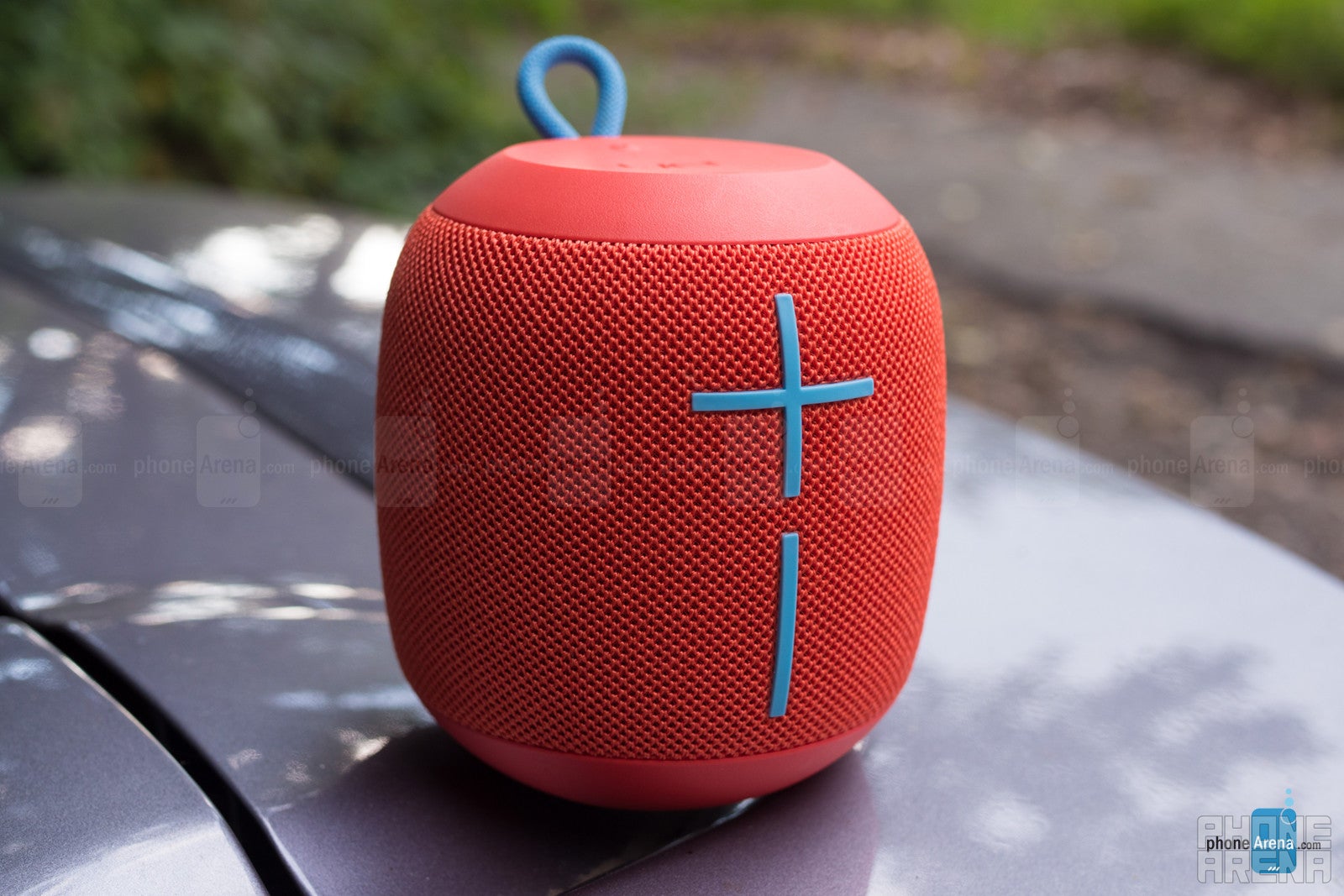 Maybe more than anything, the Wonderboom succeeds because of how reliable it is. It can survive a drop up to five feet, will safely float rather than sink to the bottom of a pool, and features like its multi-speaker mode are always easily accessible, without forcing users to download an extra app: you just take it with you, and the music follows.
That said, it does skimp on a few features that have been present on other, similarly priced Bluetooth speakers we've checked out, but rather than counting that as a big negative, we're looking at it as the Wonderboom instead being laser-focused on its mission: delivering big sound for Bluetooth-enabled devices. If that's what's important to you, and you appreciate the idea of a robust, good-looking speaker that can withstand a bit of abuse, the Wonderboom is well-equipped for the task.
The UE Wonderboom sells for around $80 to $100, and is available in your choice of six colors.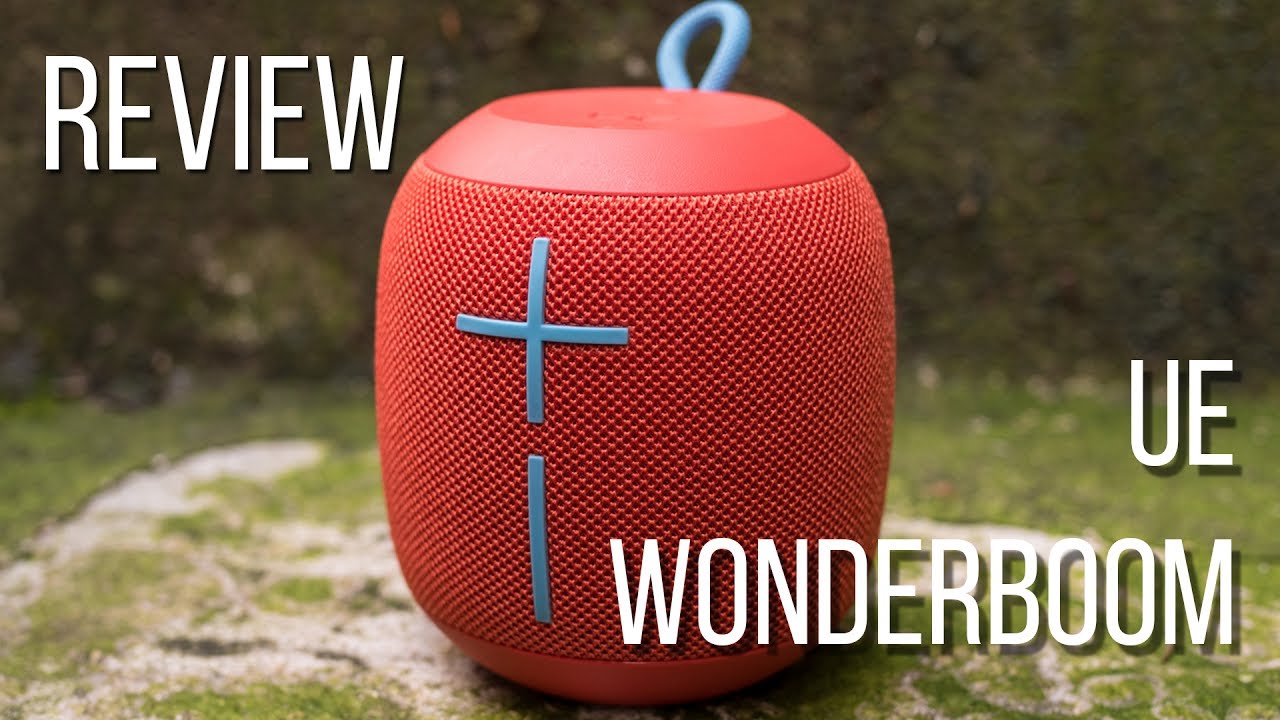 Recommended Stories