Spigen Samsung Galaxy Note 3 Neo Hybrid Case Review
14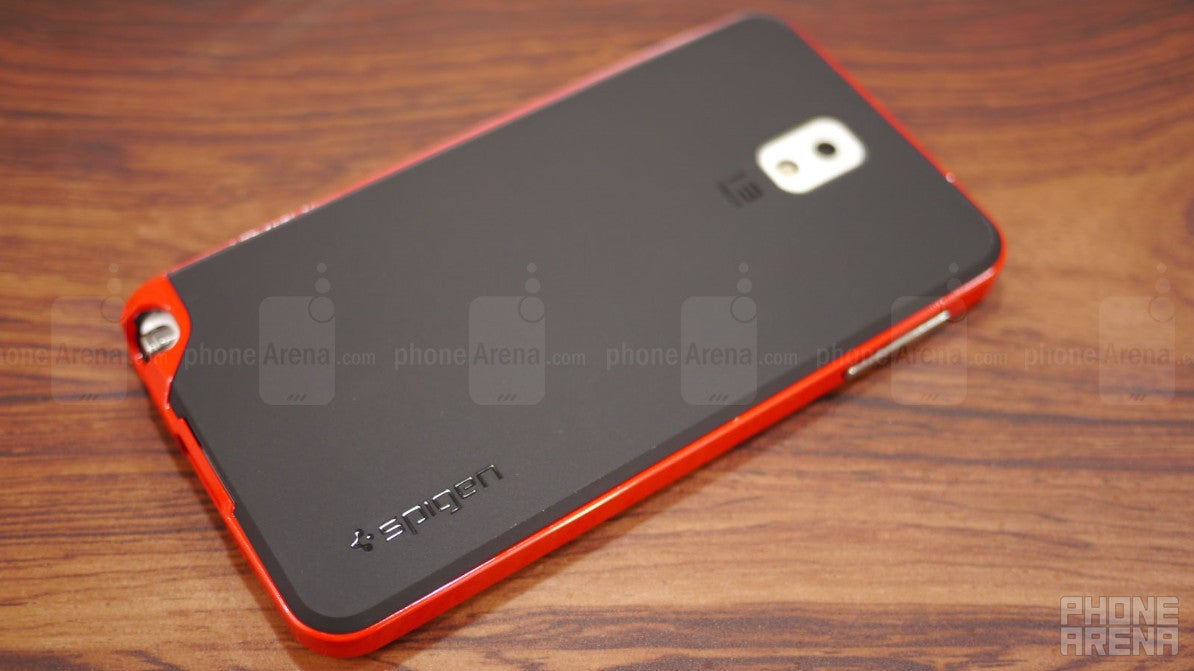 Spigen's Bounce case for the Samsung Galaxy Note 3 didn't impress us all that much, partly because it's nothing more than an entry-level protective case with a bland design. For the cost though for it, we can't complain all that much, but something in the back of our head makes us yearn for something so much more. Well folks, the Spigen Neo Hybrid case looks like it's going to do the trick just fine, seeing that it absolutely complements the handset's design – while also giving it some good protection as well.
Visually, the Neo Hybrid case is pretty stunning, since its contrasting colors help to draw attention to it. Just like its other Neo Hybrid cases for other smartphones, this one for the Note 3 is comprised out of two components – a thermoplastic urethane body that's strengthened by a colorful polycarbonate frame that hugs the sides of the case. With the TPU back cover, it's a rubbery material that gives the case its protective nature. At the same time, it's the part that absorbs shocks in the event it's dropped. Meanwhile, the exterior polycarbonate frame simply keeps the entire thing intact. Then again, we really appreciate how the bright red color of our particular review is a great accent color for the case.
Overall, the case looks stunning, and it doesn't really add a whole lot of bulk to the handset. Indeed, the Note 3 by itself is beefy thing to hold, but we're glad that the Spigen Neo Hybrid case is extremely form-fitting and minimizes any unwanted heft. Not only is it a pretty darn good looking case, but it'll even protect the handset to some extent – though, we'd imagine lengthy drops might still scruff it up, especially when the display is left exposed.
So the case is normally priced at $34.99 online, which might be a bit much for some people. Nevertheless, it's a premium case that has that great combination of having an eye catching look with a fair amount of protection. Interestingly, Amazon currently is selling it for less at $24.99, so it's a small piece of consolation to any prospective buyer. Therefore, if money isn't a concern and you want to keep the Note 3 in tip-top condition, then the Spigen Neo Hybrid case is going to be a perfect option for you.
source: Spigen &
Amazon
Recommended Stories