Sony Ericsson W995 Preview
1

Introduction and Design:
Last year was not very successful for Sony Ericsson and the company suffered some significant loss, but it seems that wasn´t an obstacle for its progress, since it announced
the world's first 12-megapixel phone
, the Idou, back at
MWC 2009
. Along with it, the manufacturer also showcased some other models, which seem to have remained in Idou's shadow. One of those devices was the slider
W995
, which we saw only for a while. Now, we have the opportunity to take a closer look at it, but still, we cannot come up with a full review, since the final unit has not been released yet. We will only be using a prototype unit (running Vodafone software), so we will hazard a conclusive opinion as more or less significant changes may come forward by the time of its official release.
What's interesting about Sony Ericsson W995 is that despite the "W" in its name, it´s not only being promoted as very good music phone. Its video capabilities and
8.1-megapixel autofocus camera
with "photo flash" are also being stressed on. Now, having read that last sentence, you probably think this is definitely a top-dog, high-end phone, looking far more like an all-in-one device than just a gadget to play some music on. Well, so do we, in addition to the features mentioned above, it also features Wi-Fi, GPS and a
3.5mm jack
(at last), which has been pretty conspicuous by its absence in even the Walkman series until now. The jack is positioned on the top side, along with one of the t
wo stereo speakers
, the second being on the bottom side.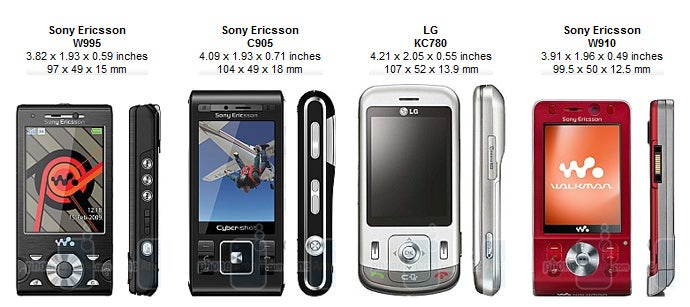 You can compare the Sony Ericsson W995 with many other phones using our
Size Visualization Tool
.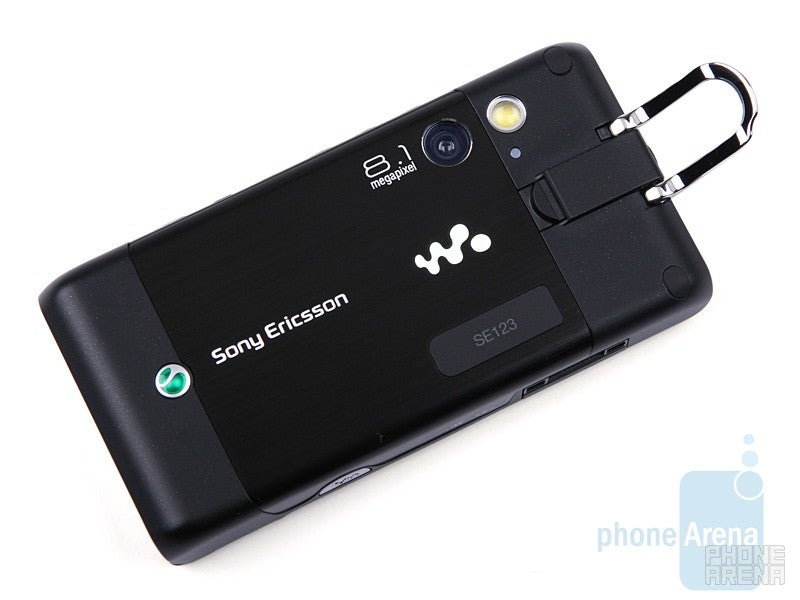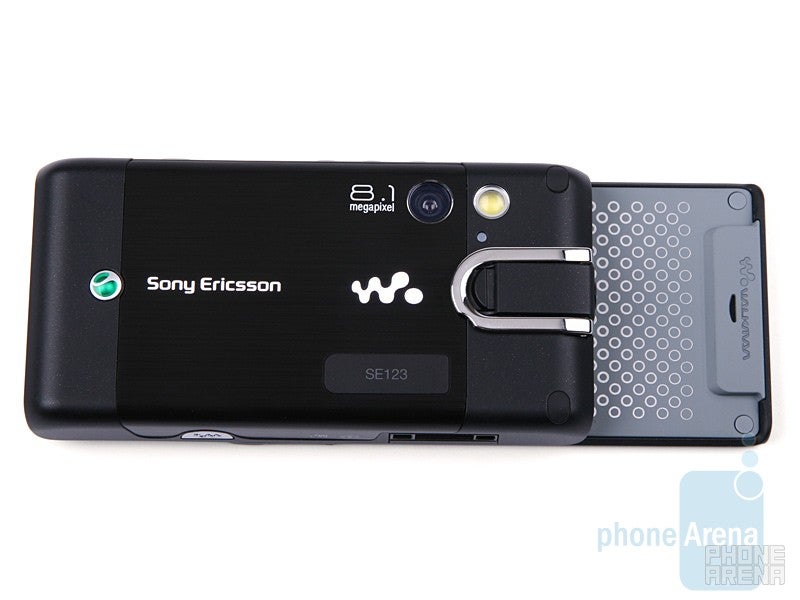 For the first time in a Sony Ericsson phone,
there is a metal stand on the back of the device
. It allows you to conveniently place it on a table (by you half-opening it), similarly to
N96
/
N86 8MP
, or you can just attach a neck strap to it (I hope there is one in the package). There is a small magnet holding it firmly clinging to the back of the phone when the stand is closed. This way, even if its mechanism gets a bit worn out, it won´t move freely.
W995 is really compact in size and its weight is acceptable for a phone with such functionality and metal front and back panels. There is a
2.6-inch display with QVGA resolution and 262k colors
on its front, able to deliver a really nice image quality and we hope this stays the same with the final unit. The keys, including those of the keypad, are big enough for people with thicker fingers. What's quite cool here is that when you start the Walkman player,
the keys that control it change their backlight
, while the rest remain dimmed out. The three music-dedicated keys on its right side also light up in orange. Below them are also the volume rocker and the camera shutter.
Recommended Stories