Sony Ericsson T300 Review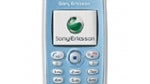 Ericsson is one of the larges providers in the world of communications solutions with cutting edge technologies, style and very affordable prices.
Released June 2002 T300 is a mass market, entry level phone with discreet retro design and many features, including rich Polyphonic ringtones, MMS and 256 color display. Taking intermediate position between the T200 and T600 in the Sony Ericsson phone arsenal t300 is very easy to use out of the box.
This phone is a cheap version of T68 with some enhancements including downloadable games, changeable faceplate, and MCA-25 mobile camera with newly added digital zoom and special effects. You can share high-quality images with friends and family, create a photo phone book or compose screensavers. One of the biggest differences between T68 and T300 is that t300 doesn't support bluetooth.
QuickFacts
• Operating Modes: GSM 900 / 1800 / 1900 (WORLD PHONE)
• Weight: 3.56 oz. ( 101 g)
• Dimensions: 4.17" x 1.89" x 0.83" ( 106mm x 48mm x 21mm)
• Claimed Battery Life: Talk: 6.75 hours / Standby: 325.00 hours
• Battery Type: LiIon 700 mAh
• Display Type: Color LCD/256 colors
• Antenna Type: Internal
• Games: Downloadable
• Messaging: SMS, EMS
• Data: GPRS and HSCSD, WAP 1.2.1
• Extras: Polyphonic ring tones, Picture ID, Vibrating alert, 4-way navigational joystick, Built-in email client - Supports POP3 and IMAP4, Voice Memo capability