Samsung Ultra S Preview

Introduction:
February is the month of love and… of the
MWC
. At this year's event, we saw a lot of phones from various manufacturers, but it was definitely Samsung that turned out to be the most productive one.
It showcased many interesting handsets
like the ecological Blue Earth, the musical BEAT DJ and BEAT DISC, the multimedia monster OMNIA HD and the projector-phone I7410. Of course, the line of phones did not end there. One of the new additions to the Ultra series, namely the Ultra S (S7350), also had its moments there. It does not pretend to compete with the
UltraTOUCH
for the first place in the manufacturer's catalogue for 2009, but this doesn't mean that it lacks the necessary features. Well, it might not enjoy the presence of a 2.8-inch touch-sensitive AMOLED display, or an 8-megapixel camera, but its appearance is definitely similar to the one of the flagship.
Design:
As we've mentioned, the design of the Ultra S very much resembles the one of the UltraTOUCH, but the lack of a touch-sensitive screen is accountable for some of the differences. Under the
2.6-inch WQVGA
screen you will find the two standard soft keys, along with the send and end ones, which are not protruding at all. The UltraTOUCH's rhomb-like back button is replaced by a rectangular d-pad.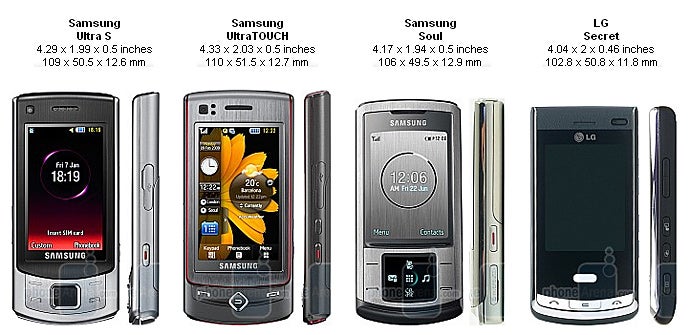 You can compare the Samsung Ultra S with many other phones using our
Size Visualization Tool
.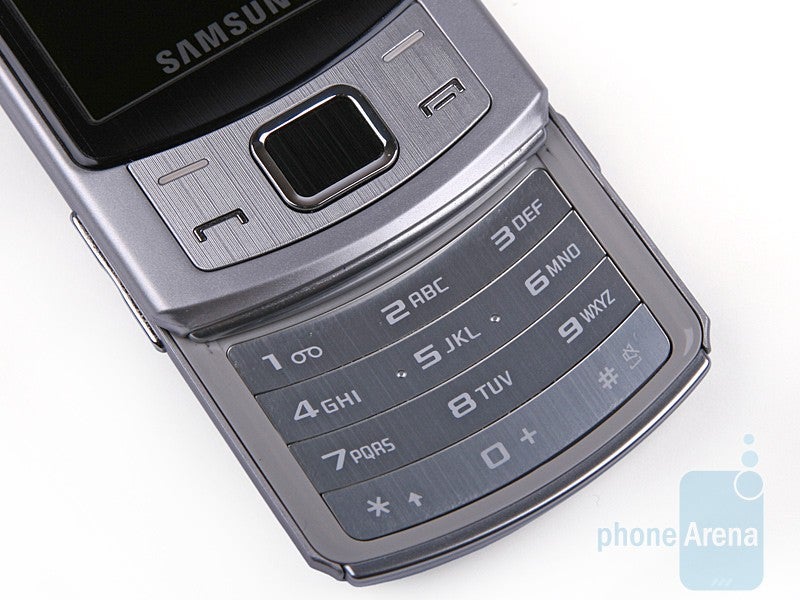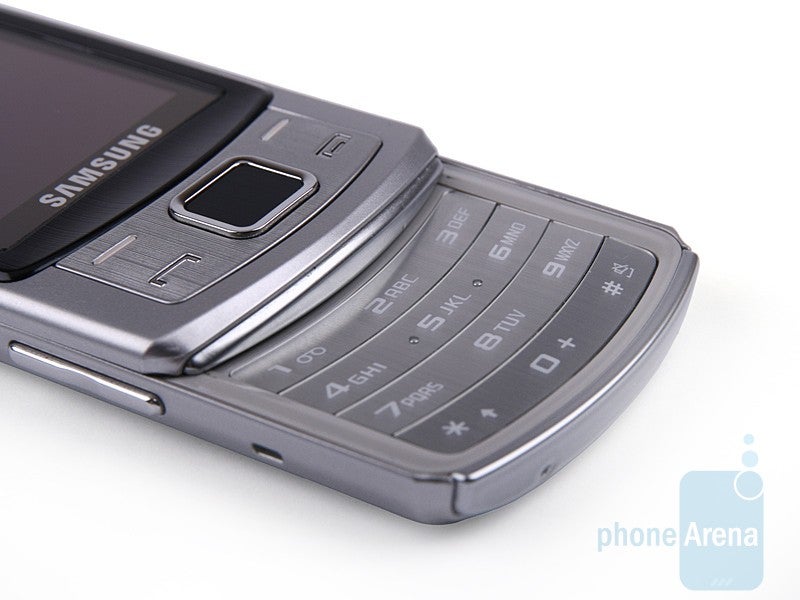 In order to dial a number, you will need to slide the phone open. The numeric keypad is rather stylish, but we would not say that it is the handiest one we have used. However, this might be different in the final unit.
If we leave the front and the keypad aside, the Ultra S has a conventional set of keys. In relation to this, you will find the volume rocker
on the left
side, and the camera shutter, along with the standard microUSB port
on the right
.
The back of the phone will not surprise you in any way, since it looks completely normal. The only element that puts some variety in its simple appearance is the
pattern around the 5-megapixel camera
.