Samsung Gravity TXT Review
13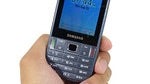 Introduction:
Samsung's Gravity line has exploded in the last year to encompass a wide array of handset categories, thanks partly to the introduction of the Android platform to the family, but it appears that it's going back to its roots for their latest incarnation. Sporting an on-contract price of only $9.99, the
Samsung Gravity TXT
continues the trend as being a socially connected messaging device that's aimed for the younger generation. However, as we continue to see more smartphones intruding on space once held tightly by feature phones, the Samsung Gravity TXT will really need to hit it big in order to keep afloat.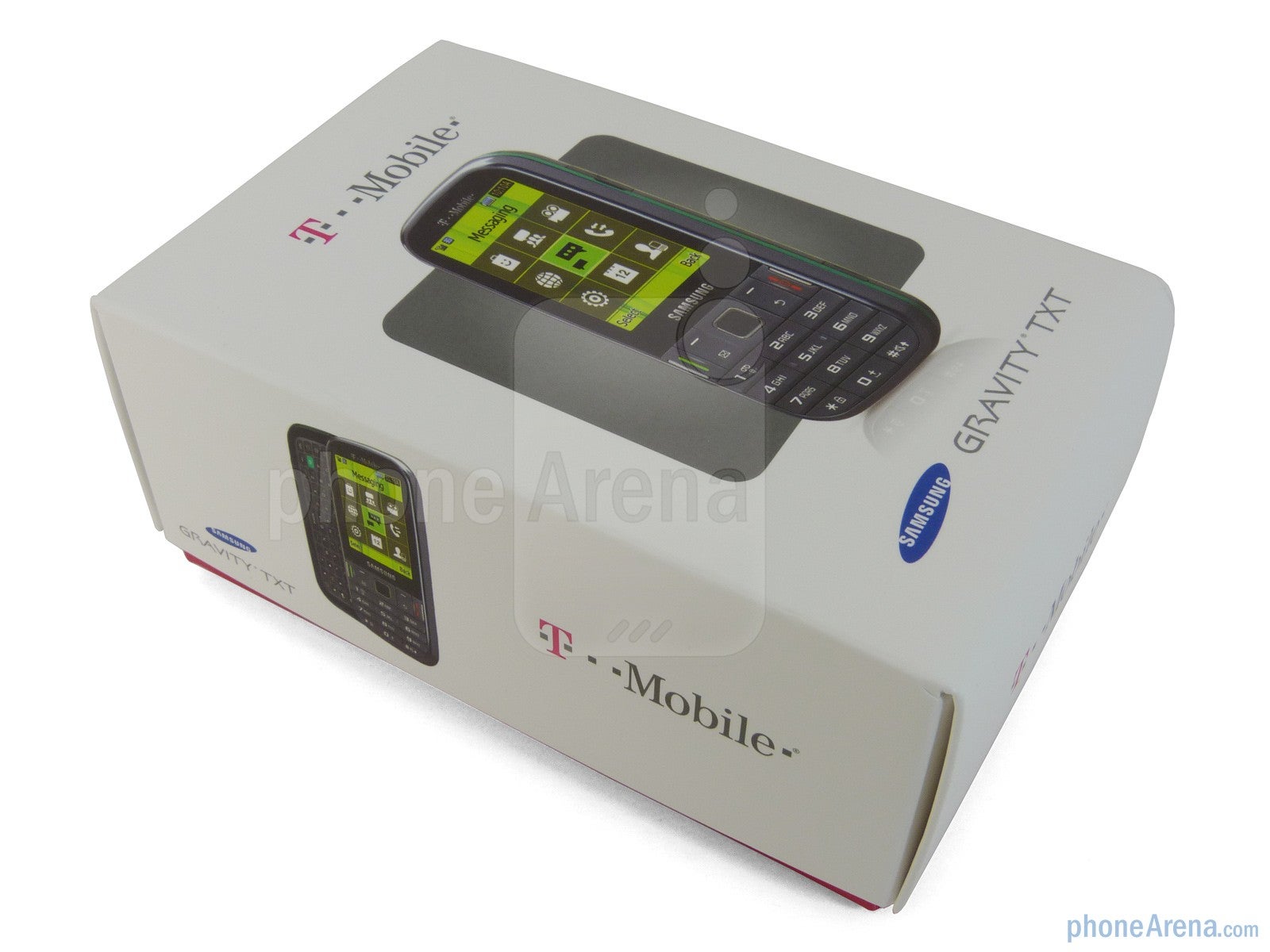 The package contains:
Samsung Gravity TXT
Wall Charger
Start Guide
Terms & Conditions
Design:
When you think of downright cheap phones, the Samsung Gravity TXT easily comes to mind as it sports one uninspiring design that's downright forgettable. Not only do we despise its cheap feeling plastic exterior, but its shabby construction doesn't leave an impression that it'll last that long and withstand the everyday grind of messaging buffs. Sure it's lightweight (3.95 oz) and not overly bulky (0.55" thick), but we can't erase the fact that it's so darn ugly looking.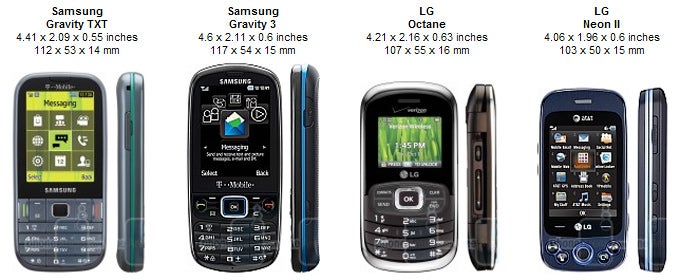 You can compare the Samsung Gravity TXT with many other phones using our
Size Visualization Tool
.
Scary to say, we're dismayed by the low quality
2.4" QVGA
(240 x 320)
TFT display
tacked onto the handset because it falters in providing any reasonable visuals. Oozing with a noticeable amount of pixilation, combined with its bland looking color production, there's nothing pretty with this one – especially when it utterly fails in being visible in outdoor conditions. Compounding the problems, viewing it slightly away from a straight angle results in bleeding and distorted colors.
With the
keypad
, it's relatively straightforward in layout with its well-sized and rectangular looking buttons – and it helps that it offers a decent tactile response when pressed. However, we can't say that many good things about the optical joystick since we find it unresponsive and cumbersome to use with navigation.
With its snappy
opening/closing mechanism
, it tucks away a
4-row landscape style keyboard
that's very challenging to adapt to and use extensively. Specifically, its flat and tiny sized buttons make it extremely difficult to feel out with our fingers – and it doesn't get any better when they're stiff to the touch. Moreover, we're not thrilled to find the soft keys located in the bottom most row since it causes some confusion in corresponding them to their functions on screen.
In addition to finding the usual set of ports around its sides, we find its 2-megapixel camera and speakerphone notches properly located in the rear. Meanwhile, yanking off its flimsy plastic back cover, we're given access to the SIM card slot, 1,000 mAh battery, and spring loaded microSD card slot.
Samsung Gravity TXT 360-degrees View: