Samsung Galaxy S Duos Review
21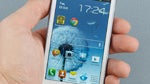 Introduction: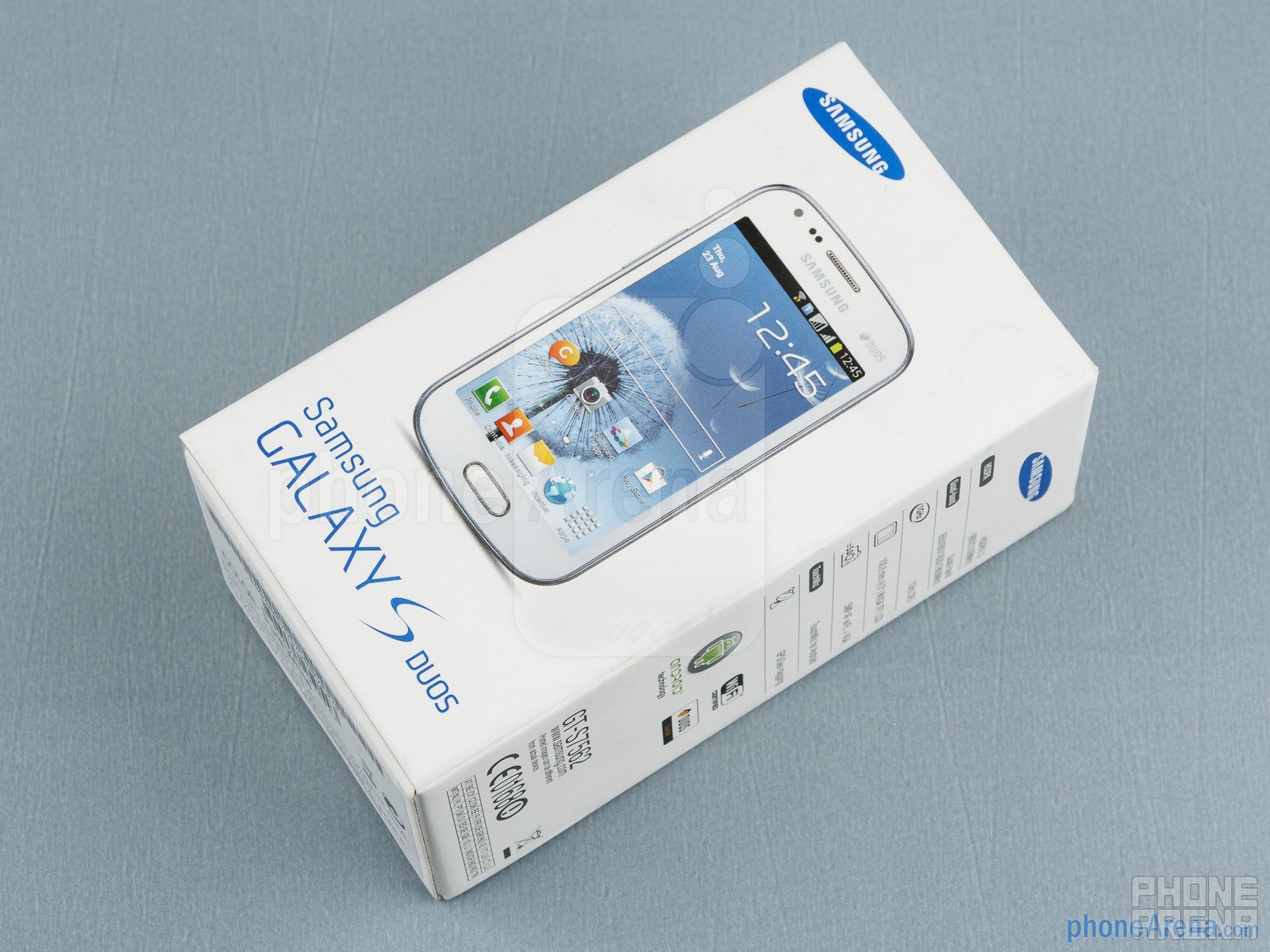 At first, the
Samsung Galaxy S Duos
seems like yet another
Galaxy S III
look alike. And it is to some extent - sharing the rounded-edge design, the button appearance and form. But it is also very, very different from Samsung's Android flagship.
First and foremost because of the smaller screen, but then also for its thickness, lower quality plastic and weaker inside stuffing. You come to realize even before you look at the price tag that this phone will be affordable.
Why does Samsung release it then? Simple, it aims squarely at developing markets where people use dual SIM devices to save money on carrier bills. And that's a separate category where this Android handset doesn't face all that much competition. Let's see whether it can strike the right equilibrium of price and function to grab our recommendation.
Design:
The design of the Galaxy S Duos is a flashback of Samsung's Android flagship, the Galaxy S III. This dual-SIM smaller brother of the S III has the same genes - the rounded edge look and signature single physical button. However it looks more raw, built out of very cheap feeling plastic and stuffed in a much thicker body.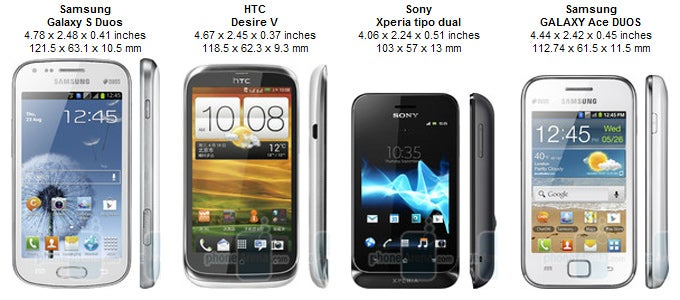 You can compare the Samsung Galaxy S Duos with many other phones using our Size Visualization Tool.
We wouldn't call it downright bulky - it's actually relatively lightweight tipping the scales at 4.2 ounces (120g), but it's not pretty either. The matte white plastic is utilitarian, but at least you can't complain about it catching finger prints.
Display:
With a 4.0-inch TFT LCD display and a WVGA resolution (480 x 800 pixels) the device fits the image of a mid-range handset. The pixel density comes at the healthy for mid-range 233ppi, so detail in the interface is fine but not on par with high-end models.
The screen is bright enough for most conditions, but take it outdoors and reflection definitely become an issue. As with most LCD displays, this one comes with the benefit of not having blue tint that plagues the AMOLED screens; colors are not as vivid, but are still well looking. Viewing angles are good, the colors only slightly wash out when you tilt the device, and the capacitive screen responds swiftly to touch.
Recommended Stories