Roku 3 Review
9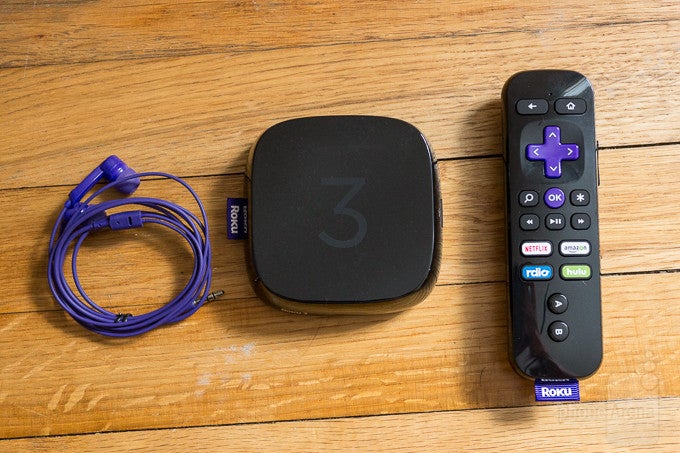 Introduction
Smart everything - that's essentially where the direction the consumer electronics space is going towards at the moment. One particular area that's been generating a lot of attention is streaming media – where our appetite for multimedia content has been insatiable. When it comes to adding the smart aspect to our television sets, the Roku 3 aims to be the undisputed king in the space. The latest model adds a new remote with voice search capabilities to deepen its arsenal, but will it be enough to make it more attractive than, say, the Apple TV or Google Nexus Player?
The package contains:
Roku 3
Enhanced remote
In-ear headphones
Two AA batteries
Power adapter
Quick start guide
Design
Clearly, Apple and Google put in more effort into the designs of its streaming media boxes, which is made plainly more obvious after looking at the Roku 3. There's certainly not a whole lot of thought put into its design, which is as plain and straightforward as they come. It's compact in size, which is nice, but the glossy plastic squarish body doesn't exude something that's meticulously crafted like the Apple TV or Google Nexus Player.
In fact, the design is just a hairline better than your ordinary, dull looking cable box. Regardless of the tasteless design, it's not really meant to be an overpowering presence in your media entertainment center – so its discrete appearance is okay.
Looking around the Roku 3, the majority of its ports are situated on the back of the unit – they include the power jack, HDMI port, 10/100 Ethernet port, and microSD card slot. The latter, along with the full-sized USB port on another side of the Roku, allow us to supplement its internal storage capacity and the ability to load multimedia content.
Remote
Included in the packaging is an enhanced remote that's the primary means of interacting with the Roku 3. It's simple and ordinary, offering us easy navigation using the navigational pad and various buttons. There are even dedicated buttons for specifics apps, such as Netflix, Hulu, Amazon, and Rdio. However, they can't be mapped to launch other things – a shame, but totally understandable.
Rather than having a separate accessory, the remote also doubles as a gaming pad – you just simply use the remote in landscape. Better yet, its notable quality is its voice search function using the built-in mic. Pressing on the corresponding search button, we just speak a movie, actor, or actress for it to populate relevant content pertaining to our search. Quite frankly, it's incredibly accurate and the search results are actually logical. And finally, the 3.5mm jack along its side, used in conjunction with the included in-ear headphones, provide us with a private experience – something that comes in handy when you're in bed and don't want to disturb anyone nearby.