Nokia C2-01 Review
13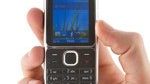 This is a global GSM phone. It can beused with
AT&T and
T-Mobile
USA (2G only)
.

Introduction:
The
Nokia C2-01
is a feature phone for the occasional web crawler. With traditional Nokia candybar styling and S40 on board, it's aimed at the casual user who may want some online functionality, music playback through the 3.5mm jack or radio and the odd camera snap here and there.
Design:
The Nokia C2-01 is an all plastic candybar handset with physical numeric keypad. It is a marked revision of past handsets, so the design is safe and functional, though there is a chrome-effect band around the unit which visually works well.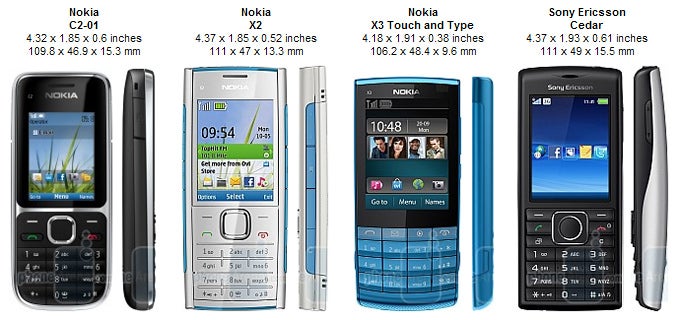 You can compare the Nokia C2-01 with many other phones using our
Size Visualization Tool
.
The
screen
is 2" with a resolution of 240x320 pixels. While the pixel density is decent and colours are displayed well with okay viewing angles, it's beyond question that the screen is on the small side.
Working our way round the phone and there is a microSD slot to the
left
, while on the
right hand-side
is a microUSB slot, both contained under plastic flaps.
Below the screen
is a dpad, two softkeys and small chiclet type send and end buttons with a numeric pad for T9 entry below these. The number keys are individually raised and bulbous, so while flushed with one another are nevertheless easily distinguishable, though a tad small.
Up top
are the 3.5mm headphone jack and 2mm proprietary charging port.
The overall design and functionality therefore neither inspires nor does it offend. With a few niggles, such as the lack of volume rocker and the small screen, there are also "bonuses" in the form of a hotswappable microSD card slot and the 3.5mm headphone jack.