Nokia 8800 Sirocco Edition Preview

The Nokia 8800 Sirocco Edition is an upgrade to the last year released 8800 slider. The handset draws its name from the powerful Sahara desert-born wind hinting at the graceful, yet solid looks and feel of the device, while it also features a special soundtrack composed by Brian Eno, considered the "father of ambient music". The phone is part of the Premium series which consist of phones that are regarded as high-end models not because they have any extraordinary functionality but because of their unique fashionable design and built quality.
The 8800 Sirocco Edition has two color variants - black and white, as the latter is the one we had at our disposal. The sales package of the handset consists of the phone itself, a cradle, charger, a wired headset and a BH-801 Bluetooth headset that fits perfectly to the looks of the phone.
Just like the original 8800, the Sirocco Edition's slider is made mainly of polished stainless steel with some slight changes to the design. The first difference you will notice, even before you've opened the phone, is the top part of the slider which covers the keypad. Its surface is slightly lowered, shaping an oval thumb rest, designed to make opening the phone easier. As a result, the original 8800's non-functional key that was located between the two soft ones is now no longer there. The slider has the same lowered oval form at the back, but unfortunately lacks the chemically etched Nokia branding that would've given the phone a much more authentic look. Instead, the manufacturer's logo is engraved on the plastic part.
Upon opening the phone, the 2-megapixel camera at the back is revealed. It replaces the SVGA unit that was in the 8800 and is in fact one of the main hardware upgrades of the handset, along with the doubled amount of internal memory - now 128MB.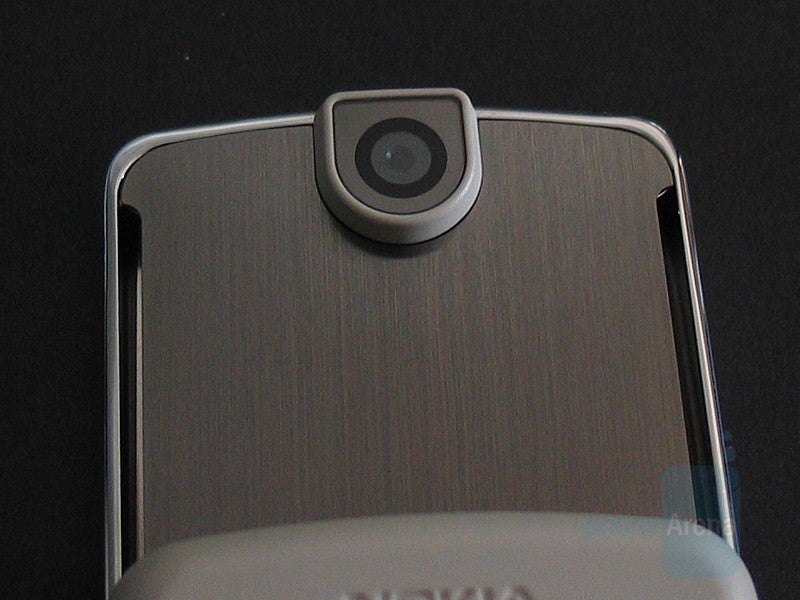 The surface around the camera of the Sirocco Edition is now matte, instead of the glossy one in the original 8800 model. It's not a bad idea as it gives the back of the device a very different and yet nice looks. Yes, the trendy glossy-surfaced phones are eye-catching but can be really annoying sometimes as they're like a magnet to fingerprints.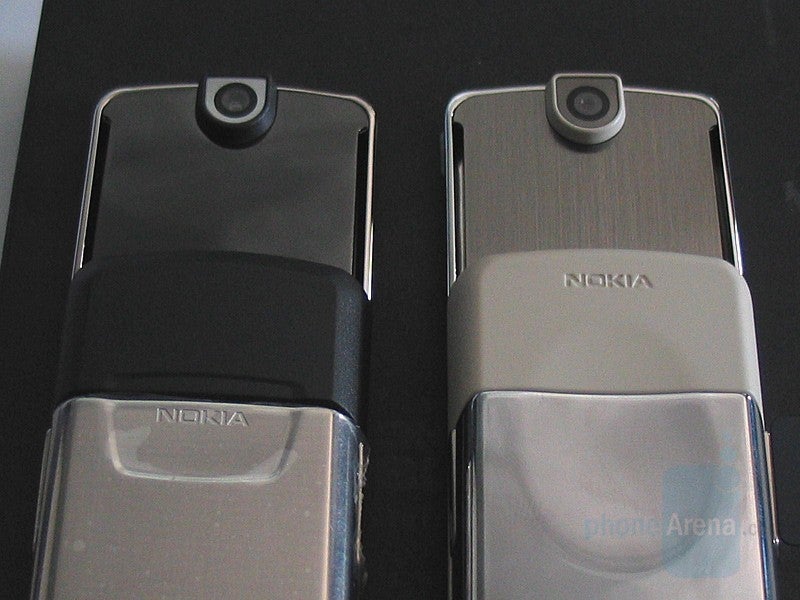 The opening mechanism of the device is the same like the original, utilizing stainless steel bearings that make sliding the phone in both directions really easy, smooth and pleasant.