Motorola Roadster Review
3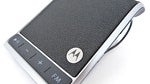 Introduction and Design: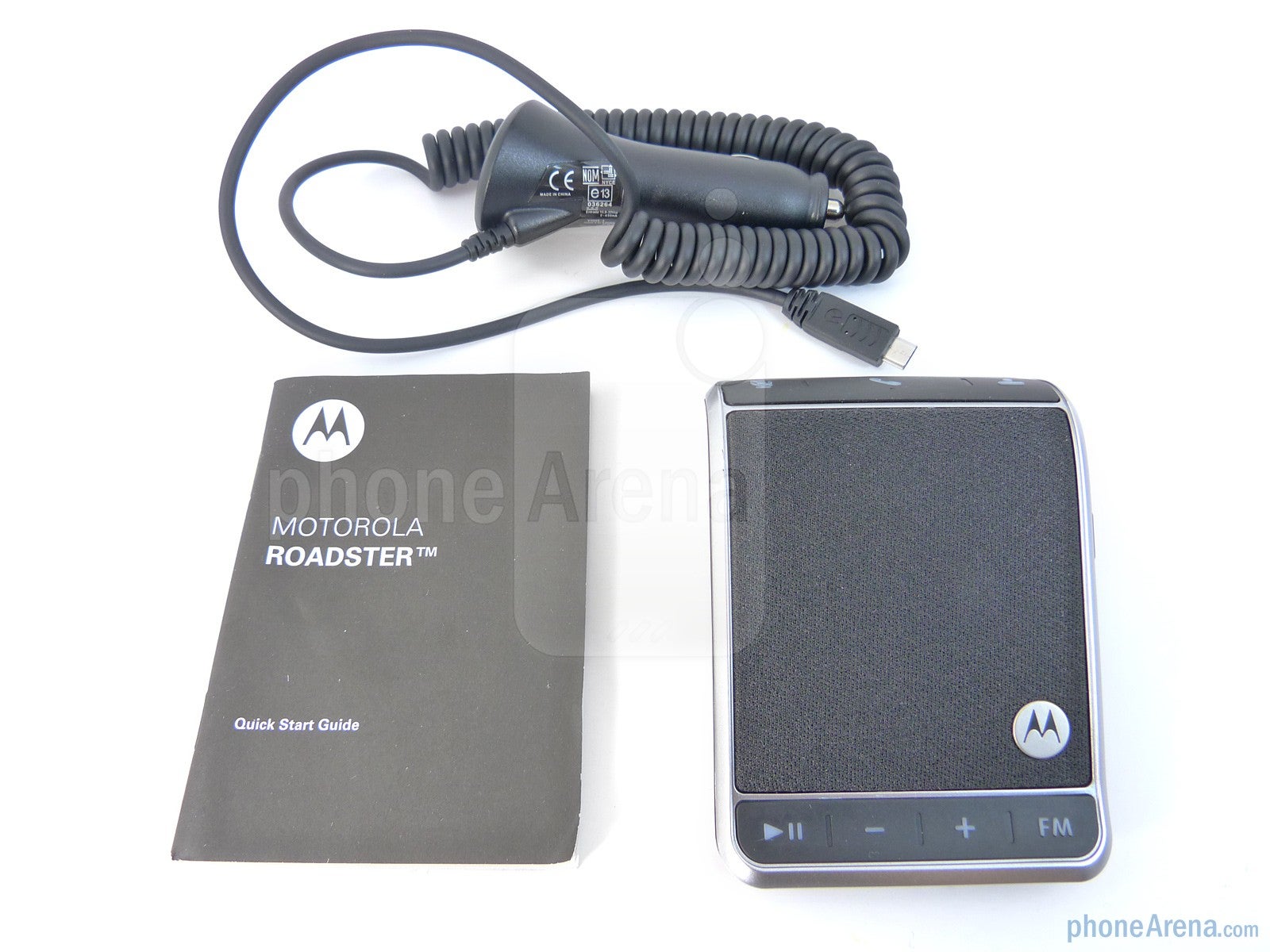 Working on the road can easily take its toll on people, especially when you're bogged down by incomprehensible conversations through your Bluetooth headset, but with the company of the Motorola Roadster, it can seemingly mend things in the car. After experiencing the respectable performance offered by the Motorola Command One and Finiti Bluetooth headsets, the speakerphone only Roadster just might continue Motorola's roll in this space. Aside from providing the customary set of features, it also includes an FM transmitter to entertain you in the car without the need of having to upgrade your head unit. Packaged along with the Motorola Roadster are a car charger and Quick Start Guide.
Being squarer in shape than anything else, the Roadster boasts a modern design while still retaining the distinctive look of a portable speaker. Combining a contrasting black and silver exterior, the plastics in use feel durable enough to warrant a solid feel – while keeping it relatively light weight. Although both ends of the Roadster are curved to hug the contours of your car's visor, it doesn't particularly make the buttons found on the lower portion of the device visible to the driver's vantage point.
Dominating a majority of its façade, we find its speaker hidden from view thanks to the fabric material lining the surface. However, we'd rather see some sort of plastic meshed grill to keep it well protected from the elements.
Physical buttons are built into the surface of both ends of the speaker, which doesn't offer the best pronounced feel, but they're labeled with their respective icons to differentiate them. You've got the mute, call, and voice command buttons
on the end
closest to you, while the play/pause, minus, plus, and FM buttons are located at the
other end
. With the plus and minus, they are used to change the volume, but at the same time, they change the station that its uses for the FM transmitter.
On the right edge
of the Roadster, you've got the microUSB port tucked away, LED light indicators, and the power switch – we're not too fond of the latter due to its degree of difficulty in feeling out. Lastly, the wire clip is already attached to the device, but it cannot be physically removed – thus being a bummer since it cannot be replaced if it's broken.