Motorola MOTOLUXE Review
14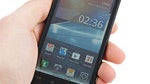 Introduction:
Back at CES 2012, we got the chance to check out this mid-range Android smartphone known by the name of
Motorola MOTOLUXE
. After getting up close and personal with it for a few minutes, we walked away with a generally positive impression as the handset was sleek and felt nicely made.
Today, the Motorola MOTOLUXE is once again in our hands, but this time we are giving it a full-blown review treatment. A 4-inch display, 800MHz processor, and an 8-megapixel camera contained within a slim, solid body are among the features that the smartphone has to justify its $380 off-contract price with. Care to know how it stood after we put it through its paces? Read along to find out...
Design:
Well, what do you know: the Motorola MOTOLUXE is actually one pretty good looking handset despite its relatively low price point. To start, it exhibits a slim profile, and although it is no RAZR, its waistline of under 10 millimeters is commendable. What makes the smartphone look even cooler is that it sports a soft touch finish, and the metallic elements that have been used in its construction add a dose of premium feel to the otherwise mid-range device. On top of that, the smartphone feels nice and solid, and its dimensions make it easy to operate with a single hand.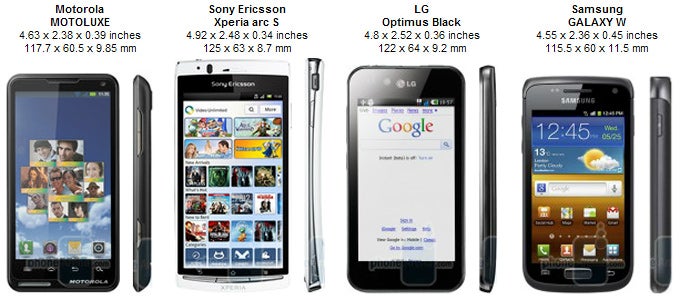 You can compare the Motorola MOTOLUXE with many other phones using our
Size Visualization Tool
.
Our fingers have no troubles locating the
lock key
or the
volume rocker
, which resides on the smartphone's top and right sides respectively. The capacitive
buttons
located underneath the device's display are also well positioned and accidental presses are pretty much absent.
It may sound silly at first, but the Motorola MOTOLUXE has a
lanyard groove
located at its bottom left-hand side. In all honesty, we don't think that many people would actually use it, but we don't mind its presence anyway as it does not spoil the design of the device in any way. However, the groove itself is not as neat as the
notification light
, which is hidden inside of it. Each time you receive a text message or miss a call, a pulsing light will bring the event to your attention.
Display: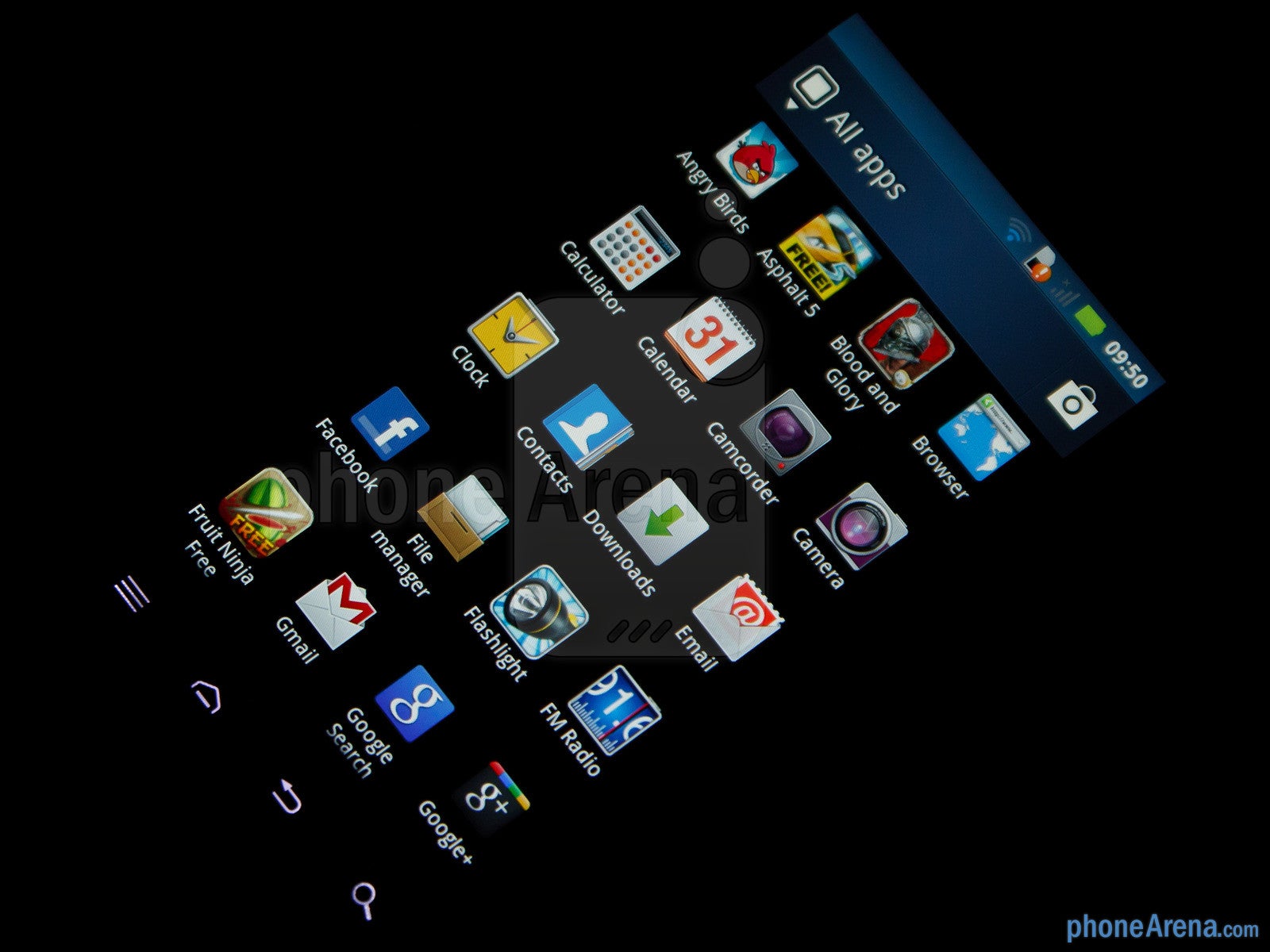 Before we proceed any further, we have to give Motorola two thumbs up for managing to fit a 4-inch display on a smartphone with such a small footprint. It sports a resolution of 480 by 854 pixels (245ppi), which translates into clear, detailed images and sharp looking text. Unfortunately, the screen itself is nothing but your plain LCD type, so although colors may look pretty accurate when the display is viewed directly, they do get washed out after a slight tilt of the device. Also, its outdoor visibility is quite poor even when the brightness is set to the maximum.
Motorola MOTOLUXE 360-degrees View: