Motorola DROID 4 vs Motorola DROID RAZR MAXX
20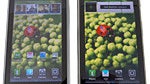 Introduction: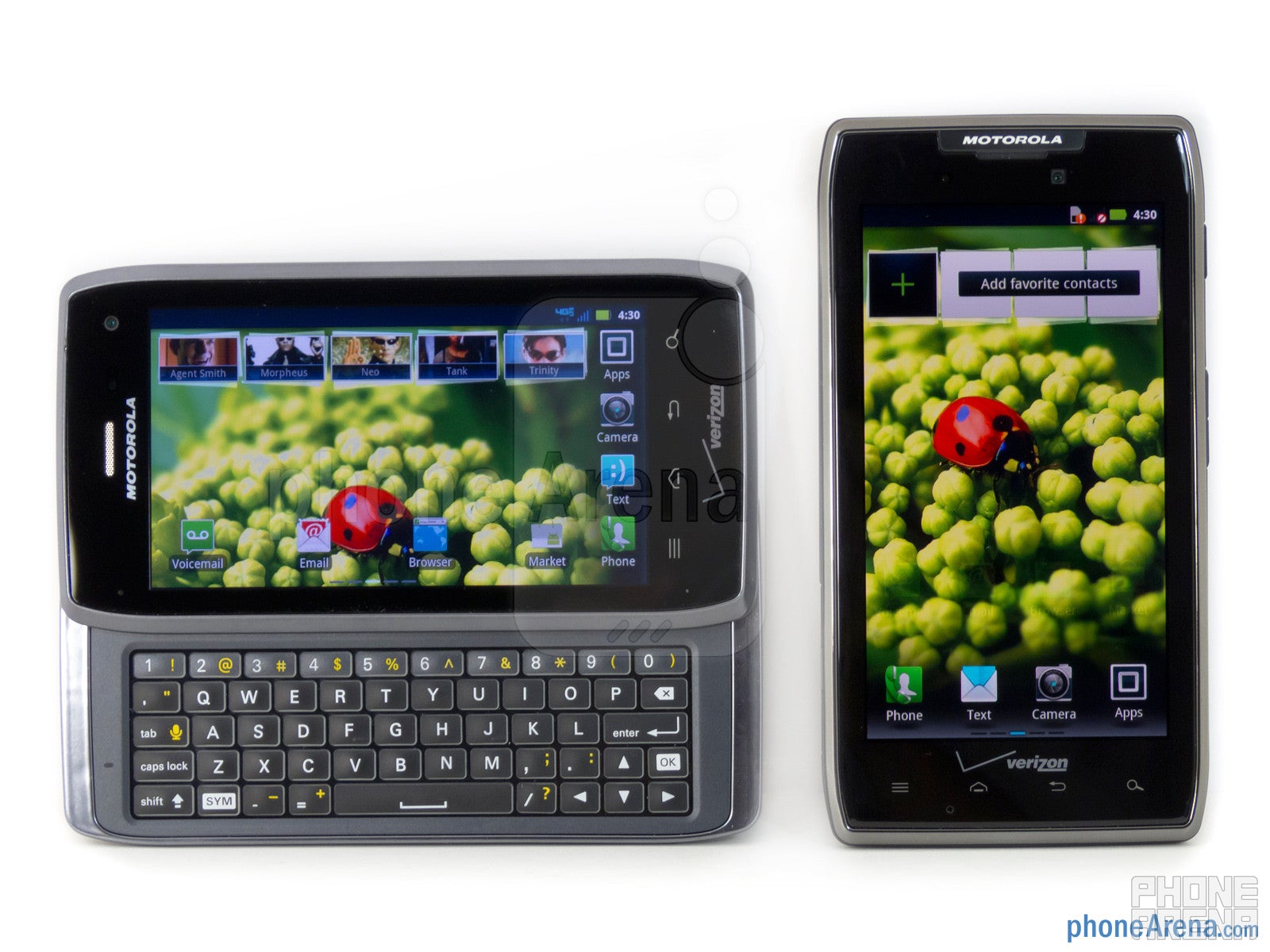 DROIDs will be DROIDs, right? Well, as we've come to see with Motorola's set of DROID branded devices, they encompass a wide array of form factors – with each offering their own characteristic traits. Spitting out devices like no other, Motorola has blessed Verizon's lineup very recently with venerable devices in the
DROID 4
and
DROID RAZR MAXX
. On one hand, you have a device with a killer keyboard for messaging, while the other relies on its generous battery life to woe consumers, but ultimately there's only one that'll stand head above water in being regarded as today's DROID of choice.
Design:
Initially, the two bear very similar designs with their tapered corners, which has been long established by the
Motorola PHOTON 4G
, but that's where the similarities end as the DROID 4 is considerably thicker and heavier – to its credit though, it does pack one killer landscape style QWERTY keyboard. Thankfully, both are still extremely solid with their build quality, however, it's the DROID RAZR MAXX's premium choice of materials that enables it to stand out much more in instilling us that it's a top-shelf smartphone. Not only is the DROID RAZR MAXX sleeker, but overall, it has this polished appeal that makes it the more favorable looking handset.
No worries with their
capacitive Android buttons
, as accidental presses are kept to a minimum with them. Above their displays, they both feature the same
1.3-megapixel camera
, which are normally reserved for nothing more than video chat sessions.
With a slightly more prominent feel, we prefer the dedicated power button of the DROID RAZR MAXX. Meanwhile, we find the opposite with their volume controls, as the DROID 4 has the better feel. Seeing that both handsets have their microUSB and microHDMI out ports next to one another, they're enabled to work with the many Motorola Webtop accessories – like the HD Station and Lapdock.
Flip these two devices over
, we're presented with the same exact 8-megapixel auto-focus cameras with flash. Interestingly though, both handsets have non-removable batteries, but we actually like that the DROID RAZR MAXX's microSD card and microSIM slots are easily accessible from its side – whereas the DROID 4 requires you to remove its rear cover entirely before gaining access.
Display:
No question about this one folks, but the Motorola DROID RAZR MAXX's 4.3" qHD Super AMOLED Advance display outshines the washed out looking 4" qHD LCD display of the DROID 4. Of course, they both have great details thanks to qHD resolution, which makes it very easy for our eyes to distinguish fine text. Above all, the punchy colors, high contrast, and wide viewing angles of the DROID RAZR MAXX all culminate together to capture and entice our eyes. Placing these two next to one another, it's quite evident that the DROID RAZR MAXX simply has this polarizing glow that makes it jump out more.
Motorola DROID 4 360-degrees View:
Motorola DROID RAZR MAXX 360-degrees View
Recommended Stories