Monster Mobile PowerCard Turbo Portable Battery Review
2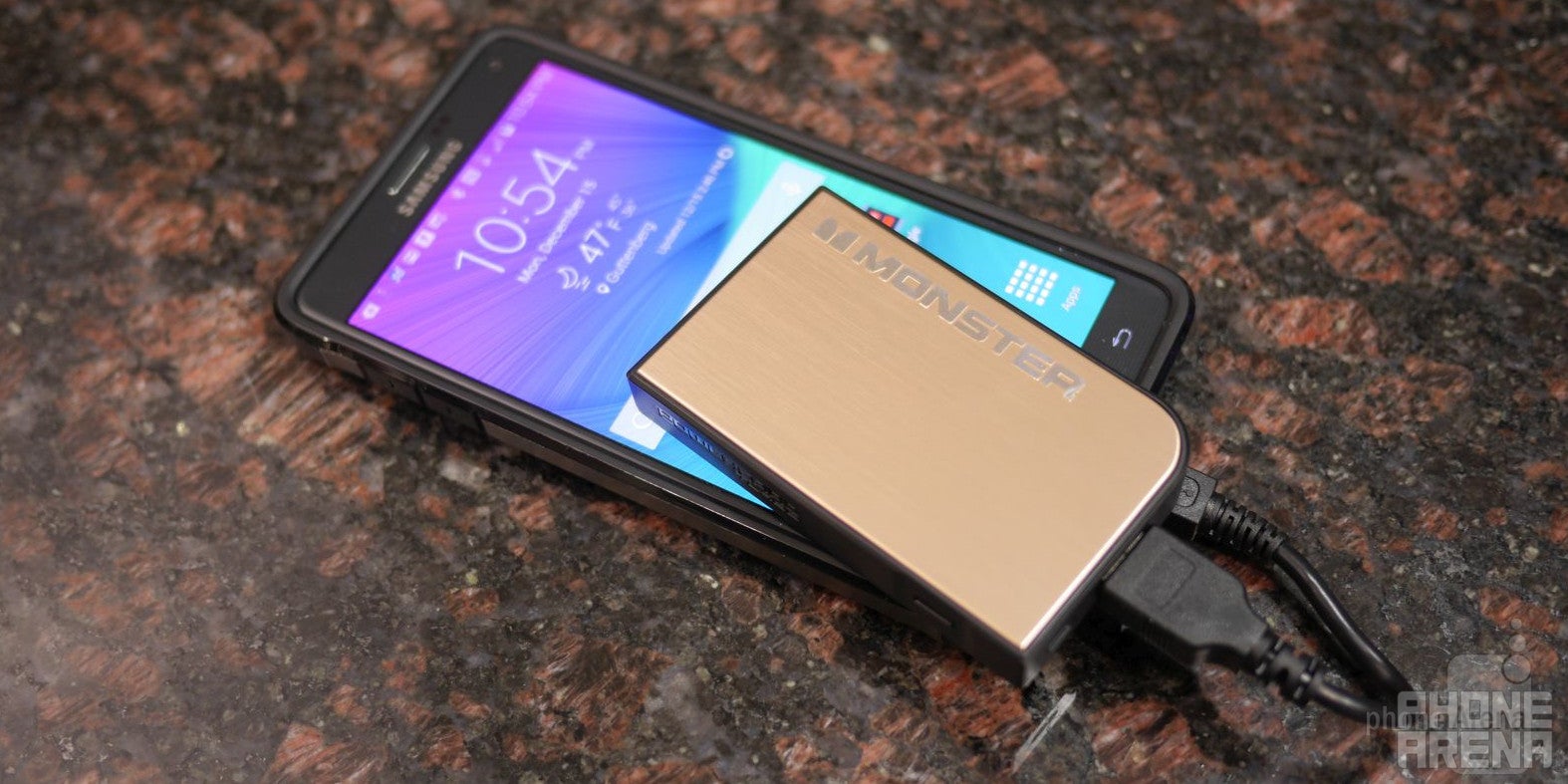 Monster is known most for its vast and expansive line of audio-related accessories; such as its premium audio cables and headphones. Strangely enough, they're also in the business of making portable battery chargers as well. One of them in particular, the Monster Mobile PowerCard Turbo Portable Battery, is a compact solution that won't occupy too much room during your travels.
Right off the bat, its flashy looking design catches our attention. Sure, its miniscule size is something we like as well, but it's the shimmering pattern that's most profound here. However, its overall design language doesn't deviate much from the aesthetics we find in other portable battery chargers – that's because it's sporting a hard-lined rectangular shape.
Looking around its sides, it features a dedicated power button, microUSB port to charge its internal 3350 mAh battery, full-sized 1.5 amp USB port, and 3 blue lit LEDs. Pressing on the power button once turns on the LEDs to indicate how much juice is left, while long pressing initiates the charging process. Thanks to Monster's "
No Waiting Technology
," it provides all the power needed to start juicing our connected device. In fact, its auto sensing technology detects exactly what speed our device requires and delivers the necessary speed to efficiently charge it.
Testing it out with a Samsung Galaxy Note 4, it barely manages to completely charge it back to 100% – so we get only a single charge out of it before it's completely tapped out. With a sticker price of $49.95, it's undoubtedly on the pricey side for its battery capacity. For about the same price, there are several models that offer double the capacity. Ultimately, the Monster Mobile PowerCard Turbo Portable Battery is a solution you'll like if you want a miniscule sized charger, but don't think you'll get multiple charges out of it.
Recommended Stories