Misfit Phase Review
6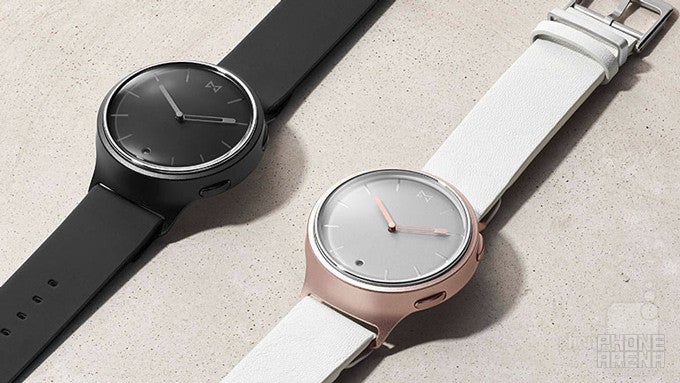 Introduction
When it comes to smartphones, our expectations have some commonalities to them regardless of if we're talking about a top-of-the-line flagship, or the most affordable budget model you can find. While we're happy to settle for less in the case of the latter, we still start out hoping to get a phone with a pleasing-to-view display, a capable camera, decent app performance, and ideally some day-long battery life. And no matter how fancy the phone we're talking about, we still expect to find standards like Wi-Fi connectivity, motion sensors, and Bluetooth.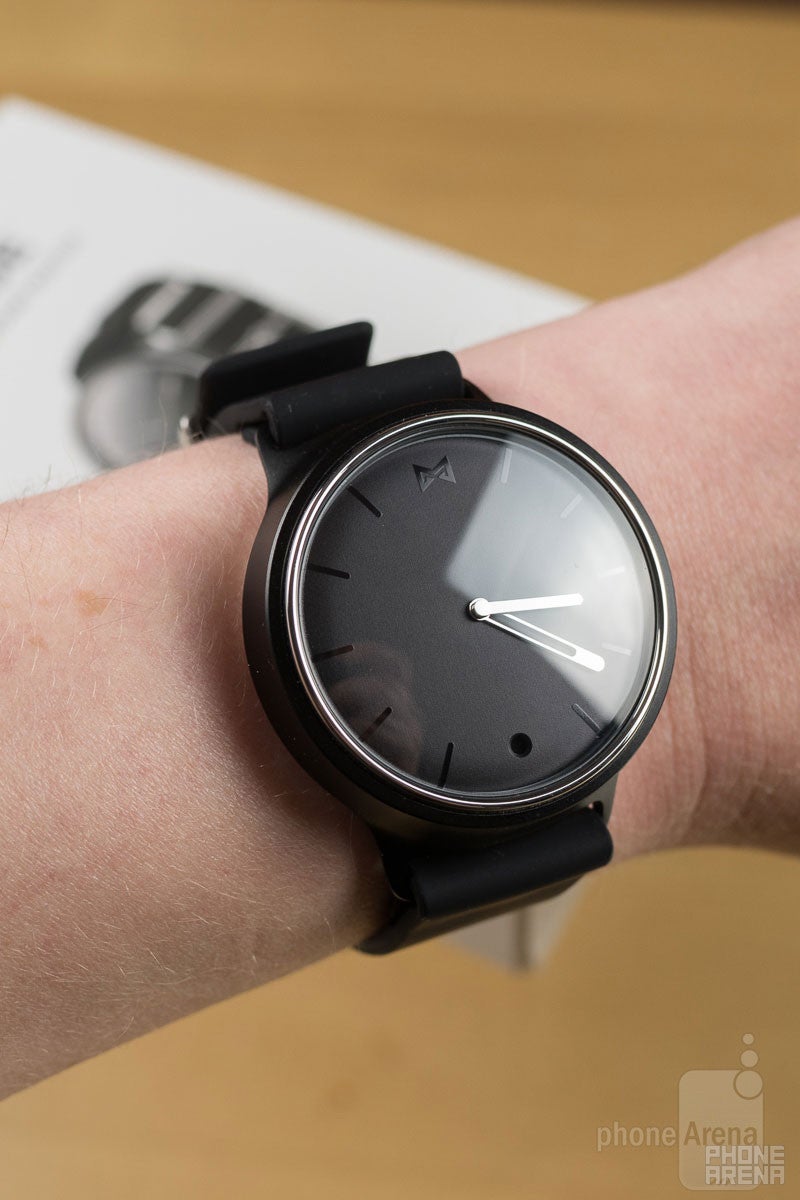 But with wearables, our expectations are much more fluid. And while we also find hardware that runs the gamut on price points, there's a world of difference between a simple no-screen fitness tracker and a full-blown smartwatch, with its own touchscreen, apps, and maybe even built-in cellular connectivity.
In recent weeks we've reviewed highly functional smartwatches like the
Samsung Gear S3 frontier
, as well as more pared-down models like the
Huawei Fit
– and what that watch lacks in features, it begins to make up for with killer battery life, lasting the better part of a week between charges
However, there's one other category of smartwatches that we're starting to see more and more of, and that's the so called hybrid watch. These devices marry a traditional analog watch design with essential fitness and sleep tracking functionality. Obviously geared towards users who enjoy the authentic wristwatch look and feel, these products also come with a lovely distinguishing feature: battery life that can go on for months! We've already seen hybrid watches from brands like Fossil and Skagen, and now it's Misfit's turn with the Phase – a minimalist hybrid watch that puts the emphasis on style and longevity, rather than the feature list. But it's still supposed to be a smart watch, so does it do enough to make it worth choosing? Let's take a look.
Box
Misfit Phase
Strap (rubber Sport strap for our unit)
Battery tool
Warranty booklet
Quick-start guide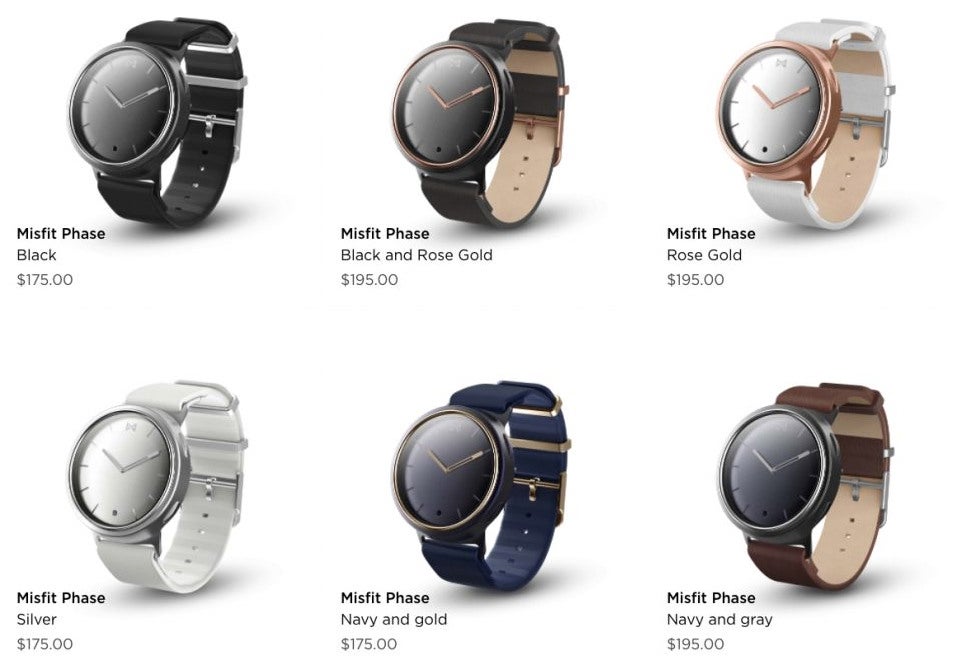 Design, weight, and fit
Smartwatches in disguise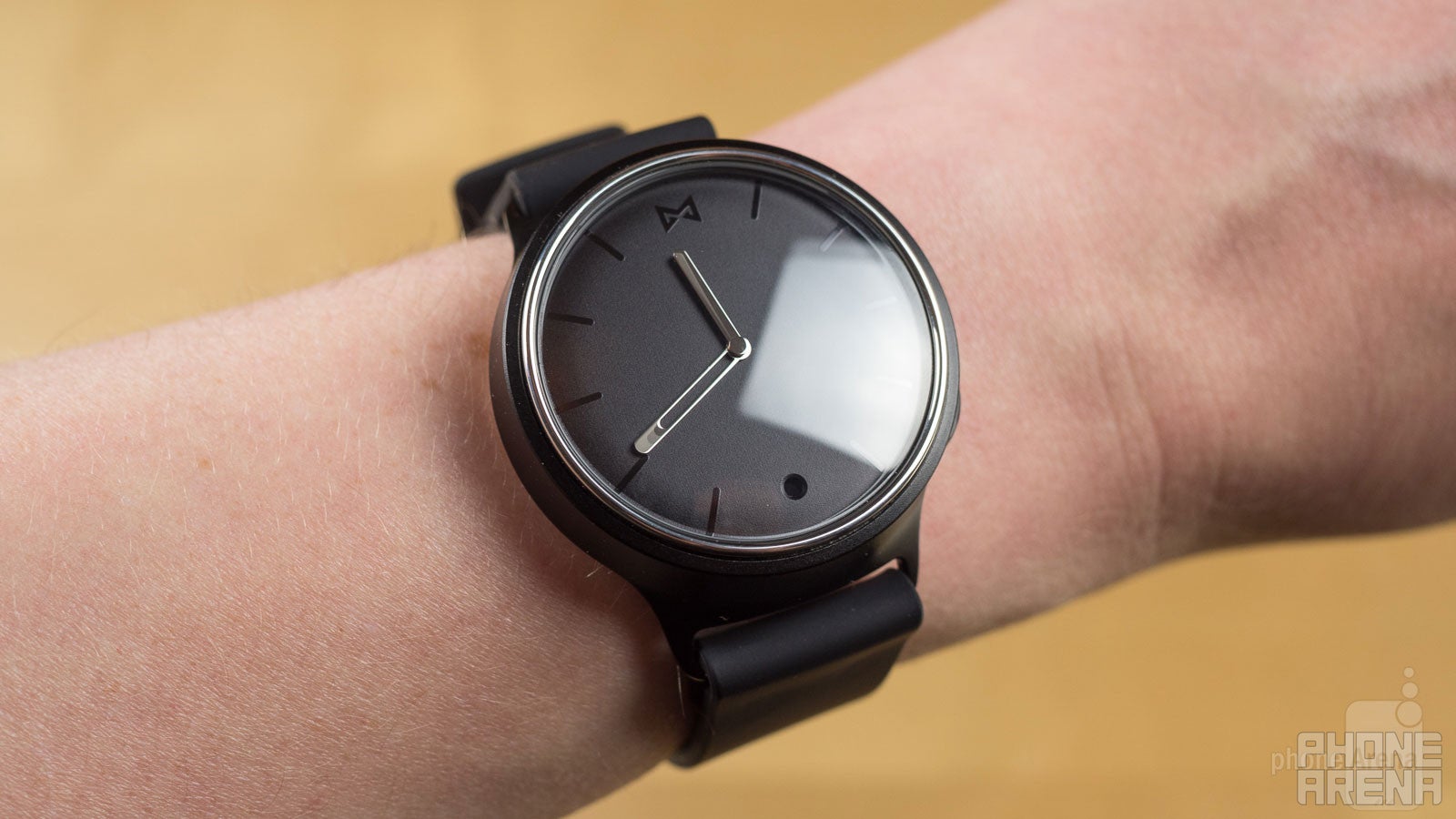 More than anything, the Misfit Phase wants to look like an ordinary watch. That means no LCD or OLED panel, no touchscreen, and a minimal assortment of hardware buttons. At first glance, all there is to see are two hands: pretty standard wristwatch fare. Sure, the watch is noticeably chunkier than your average dumb-watch, measuring about half-an-inch thick, but that's about the only concession that something else is going on here.
The real power of this watch lives at the six-o'clock-spot on the timepiece's face, where a nondescript little circle resides. This is your window into the Misfit Phase's notification support, and as the watch vibrates and that circle changes color, you'll be clued into the status of the latest notifications hitting your phone. We'll talk more later about just how well that system works.
The only hardware controls on the Phase are pair of buttons nestled along its right-side edge. Those serve as another subtle indication that you're not looking at a regular wristwatch; if this really were a standard analog watch, where's the turnable crown with which to dial-in the correct time?
Flip the Misfit Phase over, and you'll find a rather plain expanse of stainless steel making up its back panel – no optical heart-rate sensors here. What you will see, though, are a pair of contact points for removing the back and getting access to the watch's replaceable battery.
The Phase's band loops through holes at the top and bottom of the watch's body, and the straps secure back onto themselves by pushing the loose end over a set of metal rivets. While that's a simple, straightforward design, getting those strap components locked into place can prove a little difficult due to some tight manufacturing tolerances. The model we looked at included a black soft-touch rubber band, and an assortment of alternate options are available, including those crafted out of leather – a three-pack of extra straps will run you about $60.
Misfit may not promote the Phase as an exceptionally rugged device, but it does offer protection against the elements, with dust and water-resistance. The company doesn't share a specific rating there, but does indicate that the watch is safe to wear in the shower.
The overall design of the Misfit Phase is pretty promising, going with a clean look that avoids the misstep so many other hybrid watches make of trying to squeeze a tiny display onto an analog watchface – a move that rarely comes across as aesthetically well-balanced. But it's still just a bit bulky and massive for a wearable with such a limited feature set; if this were the size of the Huawei Fit, we'd be a lot happier, but as it stands we found the Phase catching on shirt sleeves a little too often, and its size served as a constant reminder of its presence. This isn't one watch you're likely to put on and forget about.
Recommended Stories