Marshall MID ANC headphones review
5

Introduction
Having an already established brand, guitar amps maker Marshall is getting serious with its line of Bluetooth headphones. In a sea filled with names who have established their dominance, the Marshall MID ANC is the latest pair of over-the-ear headphones from the company, which is looking to gain a foothold in the space with the aid of its rich heritage. Sporting an iconic design that's a throwback to its line of amplifiers, it's no doubt looking to be a compelling option for those who are just tired of the same old, same old.
What's in the box
MicroUSB Cable
Removal 3.5mm cable with mic and remote
Travel Case
User Manual
Design
When original headphone designs are few and far between, it's extremely satisfying to find something so fresh. When most other headphones in its caliber employ glossy plastic, the Marshall MID ANC stands out for its timeless signature design, which mimics that of Marshall's amplifies. It's like they took their amplifier designs and just reconstructed it into a pair of headphones. Small details, such as the wired coils connecting to each ear cup, the metal frame, and the brass-plated Marshall logos, all show the kind of attention to detail that many other headphones simply lack nowadays.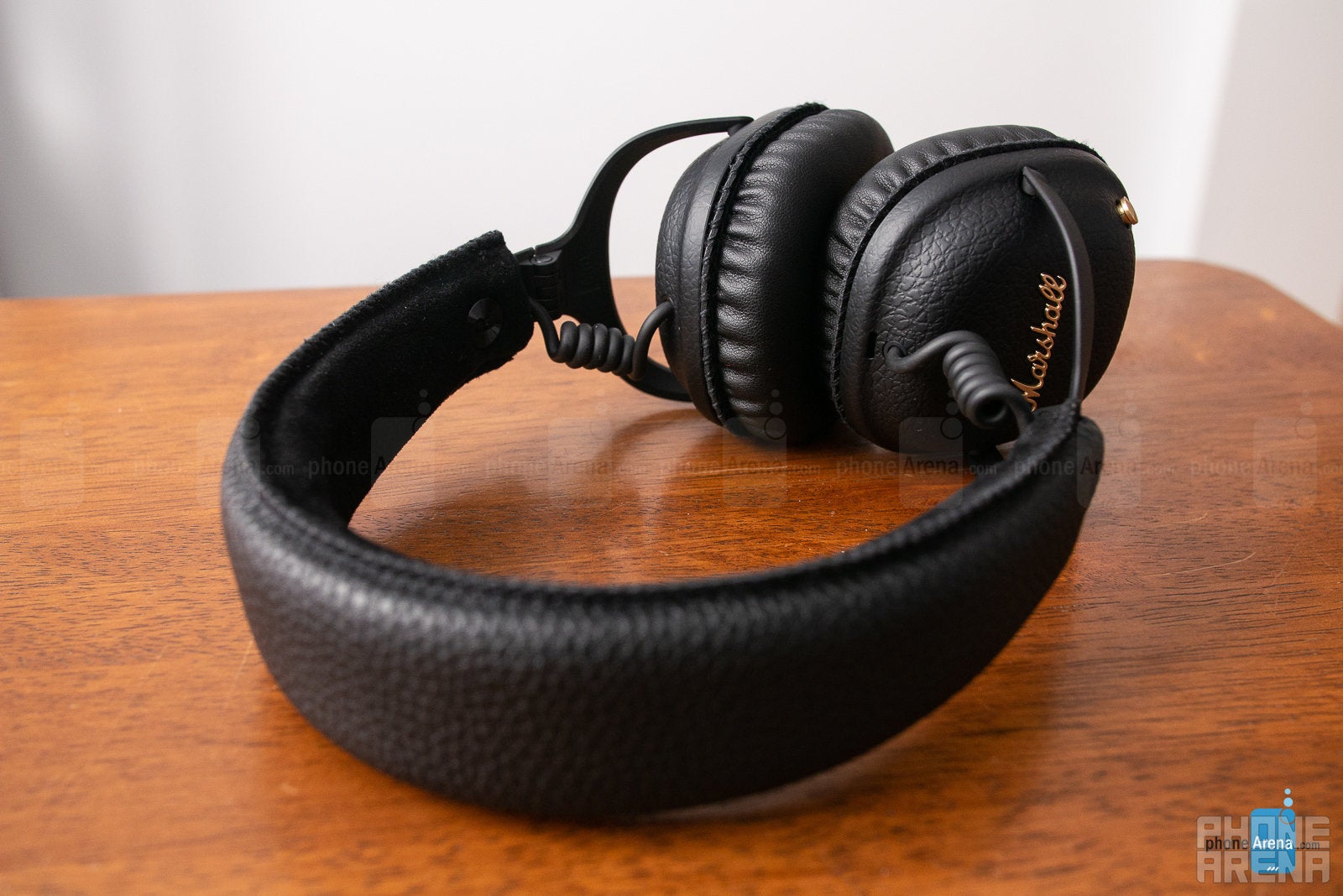 Complementing its unique looks, it feels incredibly firm over the ear – thanks in part to the plush headband wrapped in soft microfiber. There's a little bit of leeway with the headband, but it still feels a bit tight when it's worn. Without question, it's definitely more tight fitting than most headphones. Despite that, we still appreciate this because it allows us to use it for workouts and exercises, without the worry of it coming off. Then again, the tight fit can only be endured for about an hour before your ears start feeling tender. And lastly, the collapsible design really condenses the shape – making it extremely compact to fit any bag or backpack without being too obtrusive.
There's even an included traveling case that stores the headphones when they're not being used! For a pair of on-the-ear headphones, Marshall does a phenomenal job of achieving such a classic design that stands on its own from the rest of the crop out there.
Software and Functionality
Placing the Marshall MID ANC into pairing mode is done by long pressing the multi-directional control knob that's fashioned into the left ear cup. With this pair of headphones, there's no accompanying app to download.
As its name implies, it features active noise cancellation, which can be turned on/off by moving the switch to the correct position on the right earcup. While there's a 3.5mm jack fashioned into the right ear cup as well, which allows us to utilize the included cable to transform it to a wired pair of headphones, it also provides us with the ability to share the music that's being streamed to it. Essentially, if a pair of headphones is connected to the jack, it can listen to the music that's being streamed to the Marshall MID ANC. Indeed, it's a nice option to find here, if the occasion ever arises when we want to share our music.
Connectivity
Marshall definitely didn't want to disappoint with its most premium pair of headphones, so they ensure that connectivity is uncompromised here with the MID ANC. With its Bluetooth radio, we did not once experience any dropped or intermittent connections while streaming music. Adding to that, too, is the fact that there's no latency either when watching videos – so the audio is in perfect synchronization with what we're seeing!
Its range, too, seems pretty impressive in open areas, such as the gym where we tested it out mostly. Reaching a range of 30 feet, it only began to start going in-and-out once we got closer to 35 feet. Penetrating through walls and corridors, its connectivity once again doesn't disappoint indoors where there's significantly more obstacles to deal with. Frankly, we're at awe with its reach, which seems significantly better than the majority of headphones we've tested out recently!
Controls
Relying only one a tiny control knob, which could easily be overlooked due to its miniscule size, it's a relief to find that the Marshall MID ANC offers an abundance of on-board controls – as opposed to relying on our mobile device. This multi-directional knob can be pressed down, as well as being moved forward/backward and up/down, to accomplish media playback controls such as pause/play, track forward/reverse, volume adjust, and even access Google Assistant with a double tap.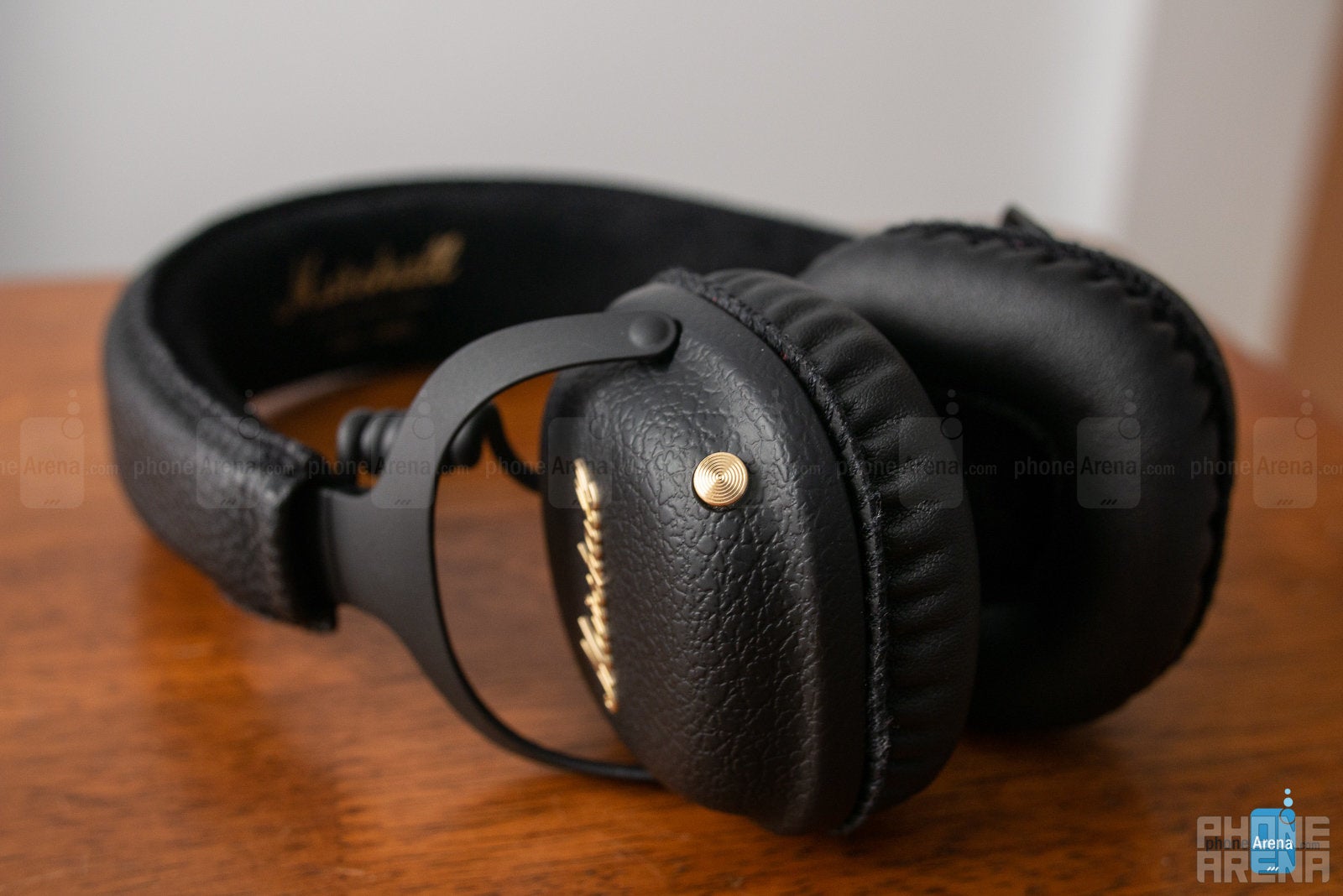 The multi-directional knob
Sound Quality
The Marshall MID ANC's audio performance reminds us a lot of V-MODA's tuning, as it doesn't try to emphasize one particular audio range – resulting in a very neutral toned output instead. Its custom tuned 40mm dynamic drivers, impressively enough, offer rich and robust clarity with all ranges. Unlike the bass heavy headsets that have saturated the market, the bass that's produced here acts more complementary to the mids and highs, so it's not overpowering anything. Overall, we can't tell you how satisfied and impressed we are with its tuning!
Offering active noise cancellation, it's a nice feature to find here, but we wouldn't go far to say that it's the best at cancelling out noise. Instead, it does more to dampen the ambient noise around us, which is still better than doing nothing at all (if you're looking for that particular feature). However, we can discern just a little bit of noise when active noise cancellation is activated. Obviously, it's not audible when the music is playing, but at lower volumes or when music is paused, that's when it becomes evident.
Battery Life
You wouldn't think that this compact pair of headphones would offer any substantial longevity with its battery by just looking at it, but don't let its diminutive size fool you because the Marshall MID ANC delivers outstanding battery life! In our testing, it managed to push close to its rating of 20 hours with its volume set to its loudest and its active noise cancellation enabled.
Charging the headphones is done through the microUSB port that's found next to the 3.5mm port on the right earcup. On one hand, we absolutely love its battery life, but on the other, it's sluggish to recharge back to full capacity – requiring nearly 3 hours to complete!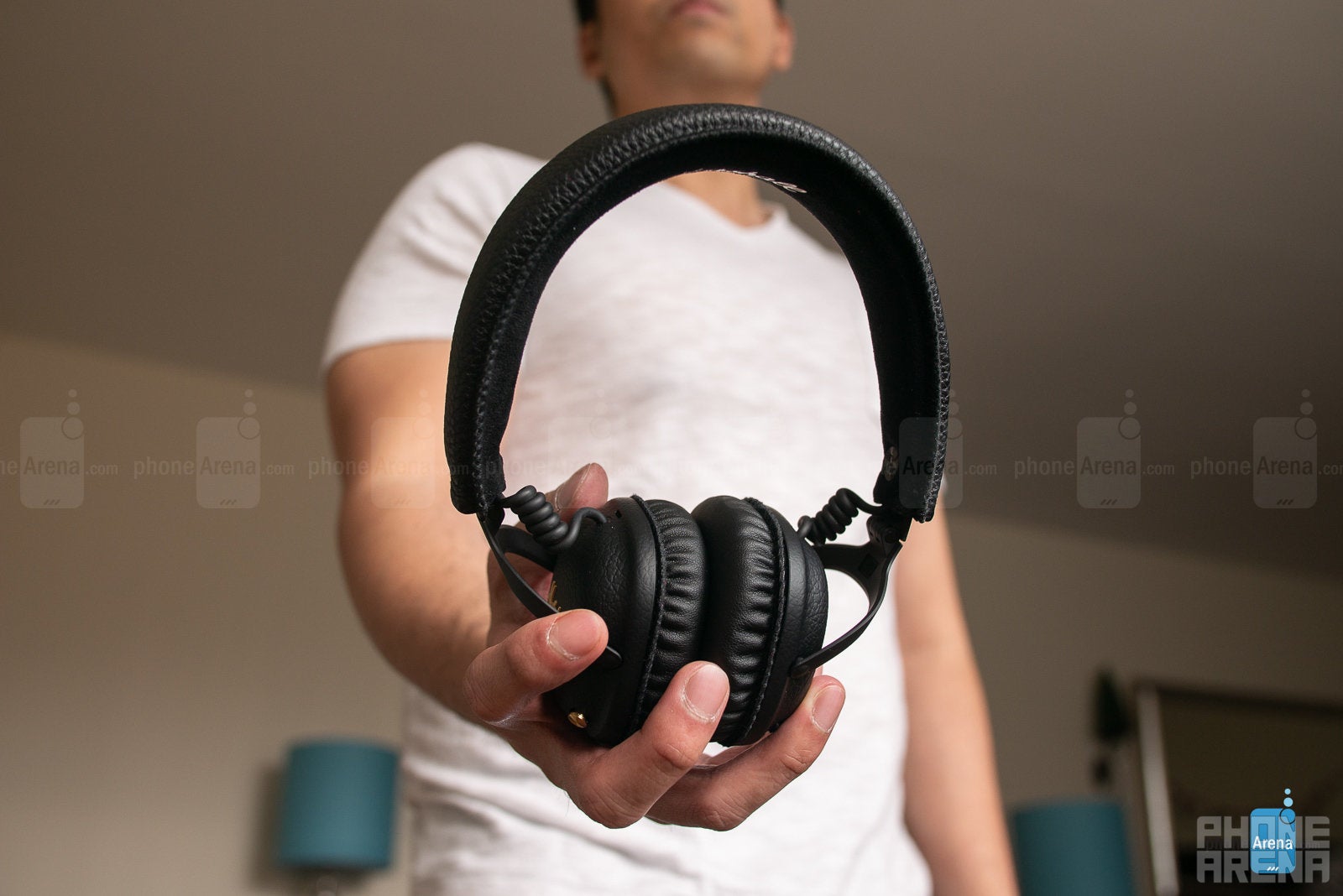 Conclusion

When you have names like Bose, BeatsAudio, JBL, and Sony, it seems like it'd be almost impossible to make any noise and shake the wireless headphones scene up. Impressively enough, Marshall is somehow able to do just that with the MID ANC, which at $269, seems like a solid package for something that delivers outstanding audio, long battery, and a refreshing original design. Upping the ante, too, it also comes with a couple of neat features, like active noise cancellation and music sharing through its 3.5mm port.

The result here is a pair of on-the-ear headphones that undercuts most of its esteemed rivals, showing to us that Marshall is without a doubt becoming extremely serious about its wireless headphones. If you're tired of being like everyone else and want to stand out, the Marshall MID ANC will undoubtedly offer a refreshing change of scenery.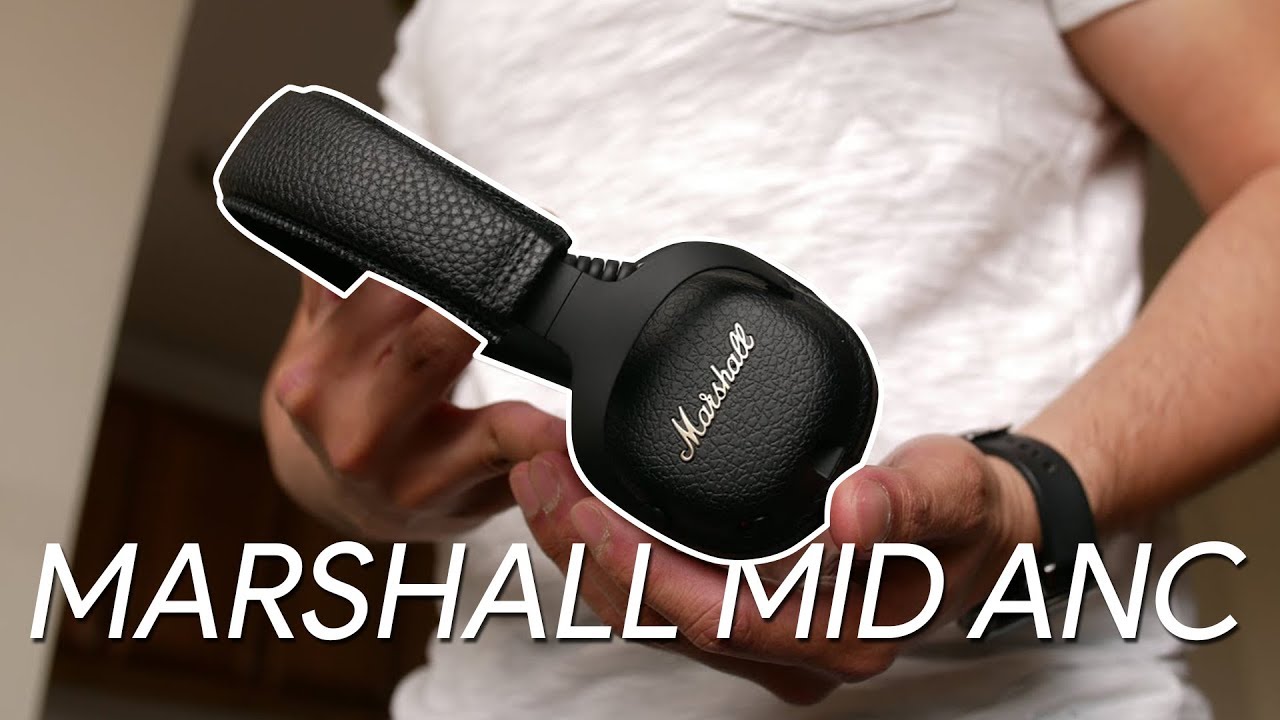 Recommended Stories