Marshall Monitor Bluetooth Headphones
3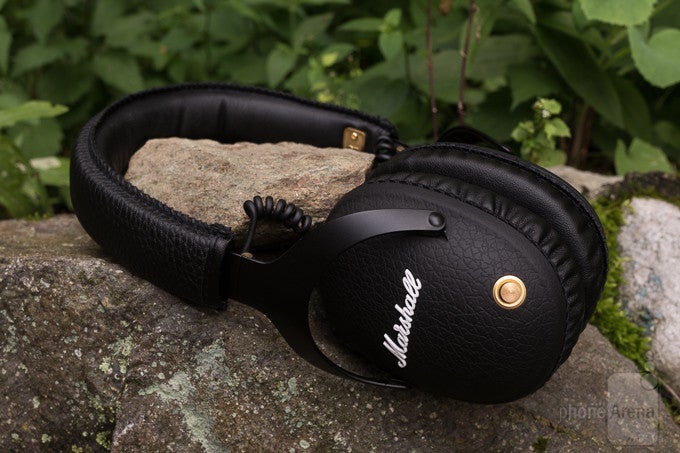 Introduction
Your smartphone connects you to the world around you, making it easy to reach out and interact with people, companies, and online services. And for as much as those connections can do to enhance our lives, sometimes you just want a little peace and – well, maybe not necessarily quiet.
Enter: a good pair of headphones. Maybe you like to entertain yourself on the morning commute, keep feeling motivated during a workout, or just enjoy your favorite music without driving your roommates nuts. Whatever's driving that need, some nice headphones can really add a new dimension to your mobile lifestyle.
For the past few weeks now, we've been getting to know the Monitor Bluetooth from Marshall Headphones, examining how it sounds and putting its features to the test. Is this the pair that's finally going to make you ditch those cheap earbuds and upgrade to a slightly more polished (and hopefully better-sounding) audio experience? Read on to find out.
In the Box
Monitor Bluetooth headphones
Carrying bag
Male-to-male 1/8th-inch stereo cable
Micro USB charging cable
Design and comfort
A rugged exterior conceals some smartly designed, comfortable touches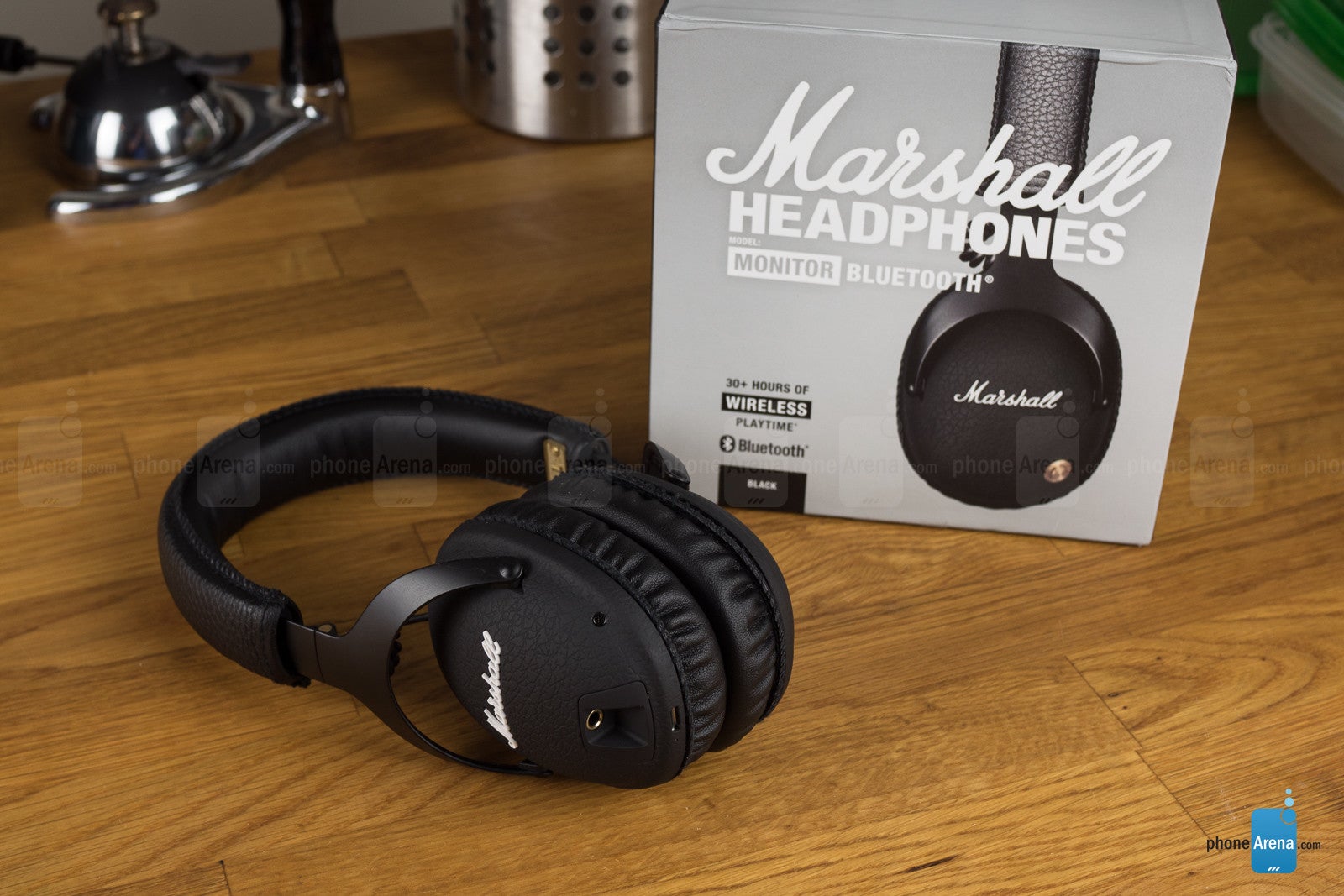 Marshall's a name that anyone with even a passing interest in music is going to recognize from speakers and amplifiers up on stage next to some of their favorite bands, and the same sort of rugged construction you need to survive with a band on tour carries over to the Monitor Bluetooth headphones.
Crafted from metal and black vinyl, the headphones feel really substantial. Part of that helps establish a sense of reliability in the hardware, but there's also a significant aesthetic component to it, and there's definitely something subtly aggressive about the design here.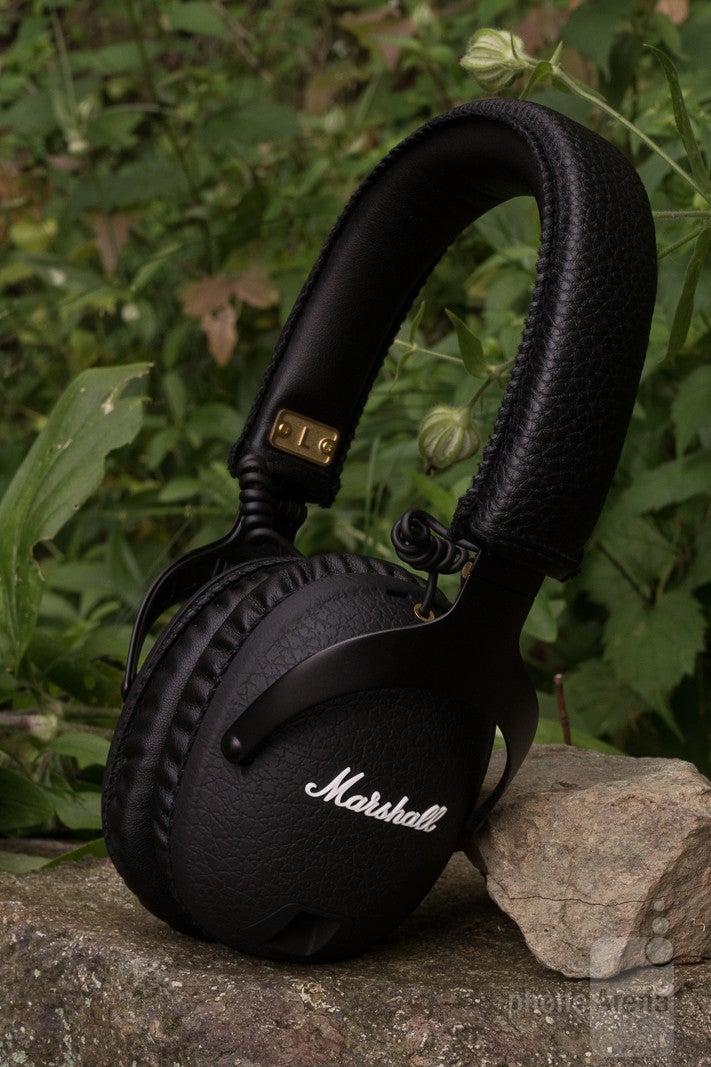 When not in use, the Monitor Bluetooth headphones fold up into a quite compact shape, with both earpieces securely tucked up under the headband – and for an extra measure of protection, they also come with a drawstring black canvas bag. That bag, adorned itself with the Marshall logo, is simple and sturdy, but it really fits nicely with the look and feel established by the headphones themselves.
As for the construction of the cans, we've got two earpieces, each hinged in the middle to allow some accommodation for varying head shapes. It's not the most flexible mounting we've come across, with no support for left-right tilt, but it gets the job done. Those hinge-arms themselves slide up into the padded headband, where they click through a series of size adjustments. The action there is solid, and while we do see the adjustment sometimes slip while folding the headphones up for storage, everything stays nicely in place during listening.
While that's how the earpieces are physically connected, audio is shared between the two via a pair of short coiled cables that extend from each ear up into the headband. They look really nice, but seeing them stretched out during storage, and just being located so closely to metal hinges, has us worried about their durability – it seems like they're just one wrong move away from getting pinched and broken. Now, we absolutely did not have any issues like that at all during testing, but for a pair of headphones that are otherwise so resilient, we couldn't help but feel a little afraid of what seemed to be an exposed weak point.
Ever second-guess yourself about having headphones on the right way? Searched high and low for a tiny L or R silk-screened on in a shade of gray just slightly darker than its background? You'll run into no such obstacles with the Monitor Bluetooth, as these headphones proudly sport a pair of big brass plaques each embossed with an unmistakable L or R.
The right earpiece has a lot going on, thought it's all tucked tastefully away around the lower edge. There's a micro-USB port for charging, and next to it a tiny LED that indicates power, charging status, and Bluetooth pairing. North of that is the multi-function analog headphone jack, which we'll talk more about in just a moment. And just forward of the jack is a flush-mounted microphone grille so you can take calls on the headset.
Meanwhile, all you'll find on the left earpiece is a single brass nubbin: the headphones' control knob, responsible for all your interactions with the hardware. Like the headphone jack and its functionality, we'll dive into what to expect from the control knob – what works and what doesn't – further on in this review.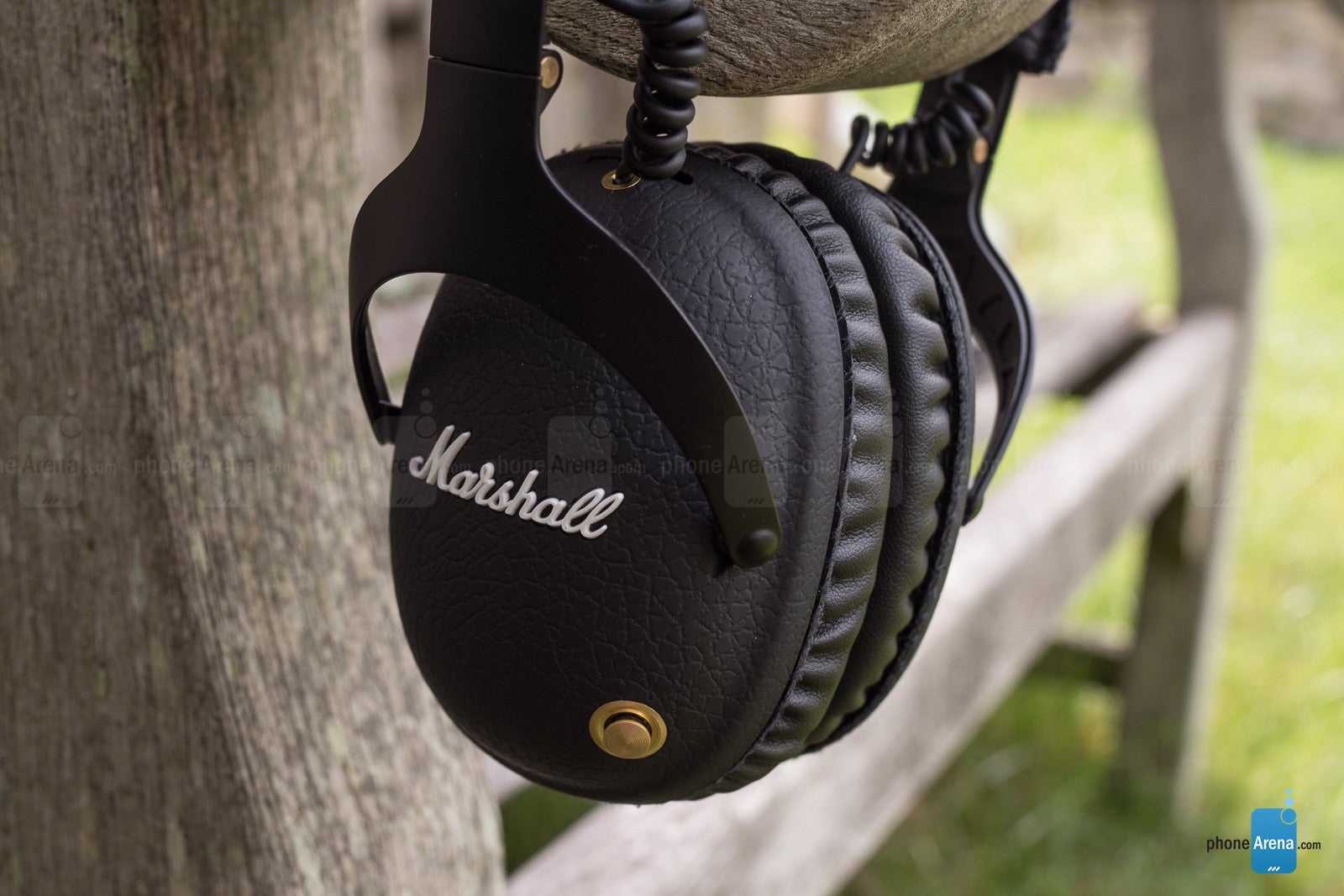 Finally, we've got the earpieces themselves. The big ear-covering units are topped with some nice padding, and while it doesn't feel quite as silky-soft as the padding on the Samsung Level On Wireless Pro, which we also just looked at, it's still quite nice, and honestly, during multi-hour listening sessions we preferred the feel of the Marshall headphones, which tended to cause far less ear strain.
The cushions are attached magnetically to the headset, should you ever need to replace them, though they stay on quite solidly during usage. Our only criticism has to do with the stitching around the edges here. It largely has a nice hand-made look to it, but we did spot a few stray threads here and there, and on one ear the cushion didn't quite sit flat against the earpiece body. That doesn't affect sound quality in the least, but if attention to aesthetic details matters to you, it's something worth keeping in mind.