LifeTrak Zone C410 Review
2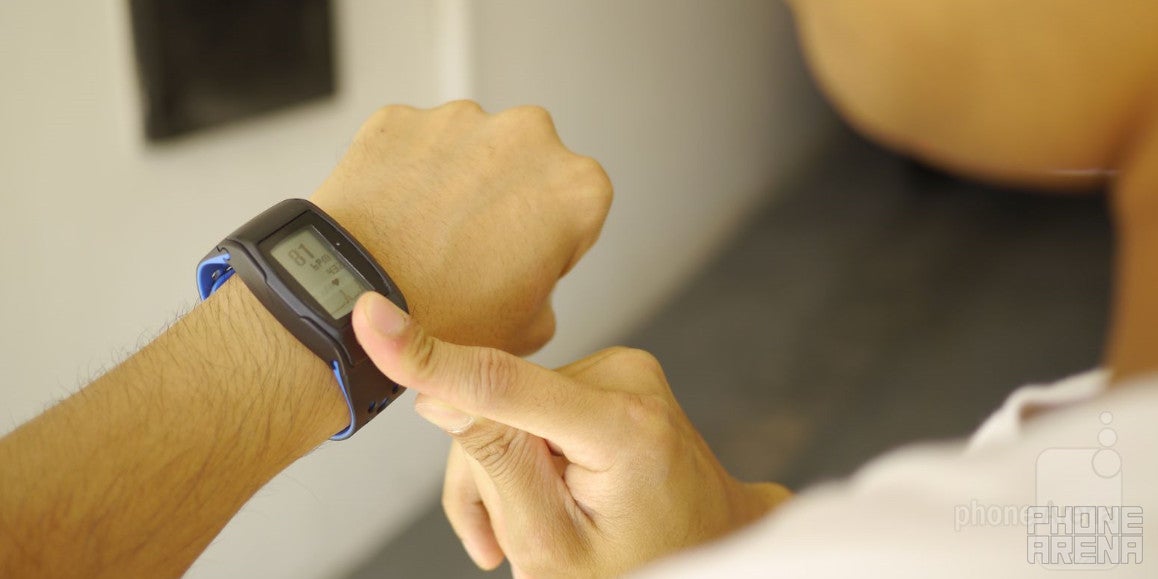 Introduction
If you haven't noticed yet, wearables have been a hot ticket of late, evidenced by the unprecedented wave of products introduced over the course of the last year. Looking around in the space, it's quite obvious which companies are making the biggest commotion. Interestingly enough, though, we've been acquainted with an unfamiliar name at a recent event, this company called Salutron that makes a line of fitness wearbles, where we got the chance to quickly demo one of its product – the LifeTrak Zone C410. It looks like a standard digital watch, but it's actually a versatile fitness tracker that does pretty much the same things as its competitors. So, what makes this one so special for us to check out? Read on to find out.
The package contains:
Quick start guide
Reversible band
Design
Looking more like an ordinary digital watch, the band is interchangeable and it sports one durable construction.
The LifeTrak Zone C410 looks awfully a lot like one of those generic heart rate monitor watches you find at sporting goods stores, as opposed to the stylish designs we've come to see from makers like Fitbit, Nike, Samsung, or LG. Indeed, it's not close to matching the compelling and stylish designs of other models, which gives us the indication that having an appealing design is the last thing on the company's agenda. Nevertheless, at least they've given it a personalized touch, as the polyurethane bands can be easily removed and swapped out for any of the other 13 colors that the company makes – where they're priced modestly at $14.99 a pop.
The frame is comprised mostly out of plastic, which has that matte finish to it, so it's something that makes it resilient to smudges or fingerprints. Better yet, it's the sturdy variety that adds to its solid construction. Dropping it onto the floor or forgetting to take it off prior to getting into the shower won't break the unit, since it's meant to withstand drops and it's also submersible up to 90 feet.
In terms of size, it's nowhere close to being discrete or skinny as some of the wrist-banded fitness trackers out there, like the Fitbit Flex or Samsung Gear Fit. Rather, the LifeTrak Zone C410 is equally as large as your standard digital watch, so it really makes its presence known when it's worn. Thankfully, the plastic band is sturdy and allows us to adjust it to almost any length. For the most part, it's comfortable to wear over long periods of time, but its design lacks the modern styling of its contemporaries.
Technically, there are three physical buttons on the LifeTrak Zone C410 – the two on its right side, and the single one beneath the display that also acts as the unit's heart rate sensor. All of them are pretty responsive to the touch, although, a firmer press is required with the heart rate sensor button. Navigating through the different modes is done by pressing on the button below the screen – while the top right button scrolls through the data recorded in each mode. Finally, the bottom right button can be used to initiate the syncing process by long pressing, or manually entering/ending sleep mode by double pressing.
Strangely, there's no power port of some sort incorporated into the LifeTrak Zone C410, but instead, it's powered by a CR2032 coin cell battery – much like the ones powering most digital watches. In order to access it, though, we're required to remove the screws holding the rear casing together.
Display
Hey, there's nothing special here, but it doesn't fall victim to being unusable under sunny conditions – unlike those colored displays.
Today's crop of fitness trackers sport some cool, sometimes futuristic looking displays that stand out. However, that's not necessarily the case here, since the LifeTrak Zone C410 features your traditional watch-like backlit LCD display. Naturally, it's there for the mere purpose of displaying the time, date, and relevant fitness orientation. Fortunately, it's easy to read even in direct sunlight – whereas those other colored displays wash out. There's a light sensor nearby that turns on the backlighting when the heart rate monitor button is pressed when it's dark outside, or when lighting is insufficient.
Recommended Stories