Huawei FreeBuds 3 Review
17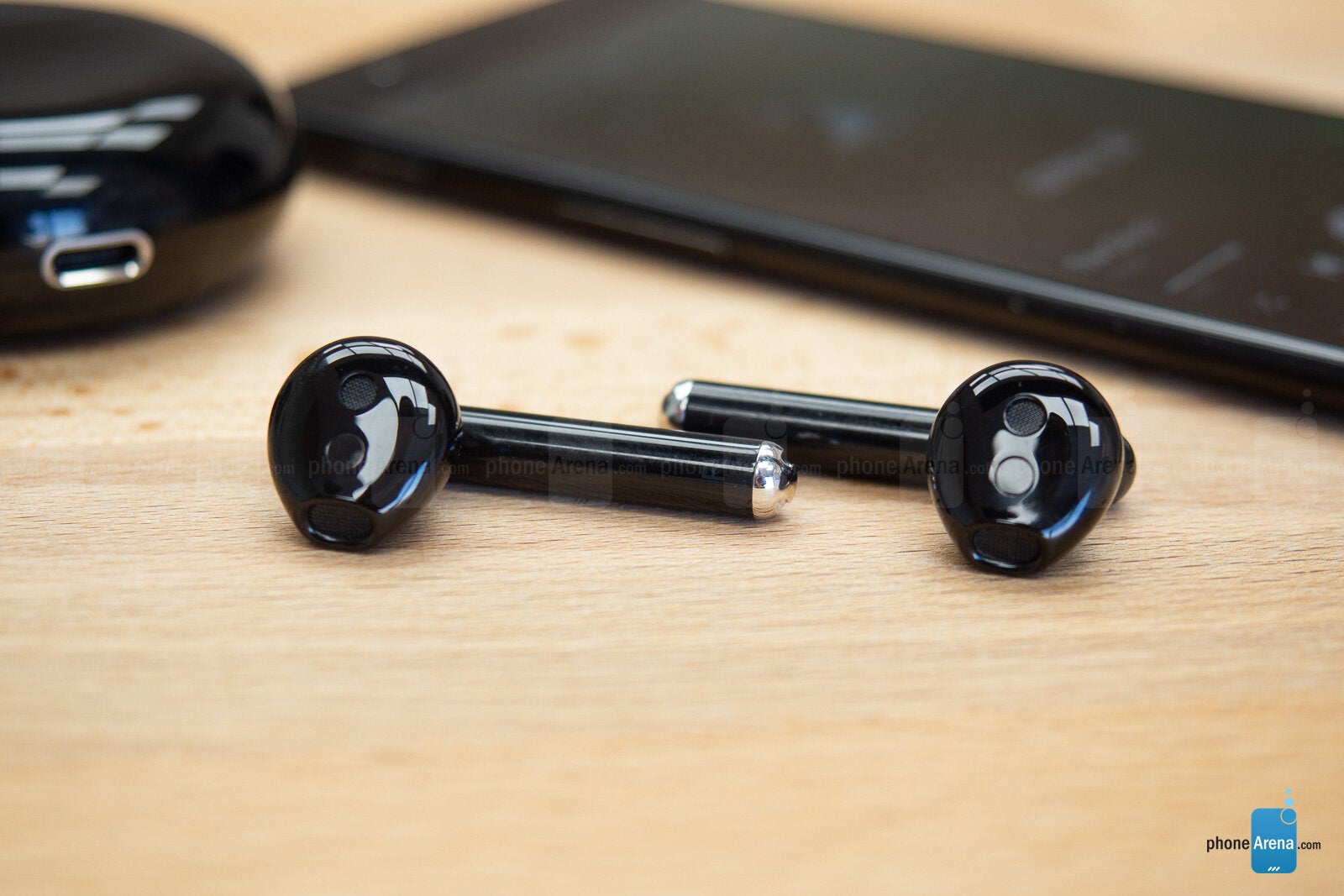 The fact AirPods dominate the wireless earphones market thanks to their comfortable design and easy-to-use charging case is certainly no secret. But, while they do work with Android phones, Apple has primarily designed them with iPhone compatibility in mind.
Rival companies have tried to replicate their success whilst also avoiding any comparisons by introducing Android-focused alternatives with in-ear designs. But Huawei, unlike the rest, isn't bothered about being compared to Apple.

The company admits that its newest entry, the Huawei FreeBuds 3, has been positioned as a direct competitor to Apple's non-Pro AirPods and, as it turns out, the results are pretty impressive.


Design

Huawei's third-generation wireless earphones build upon the design language that was first introduced on last year's FreeBuds 2 Pro. The open-fit style has been maintained but the stem on both FreeBuds is now much slimmer.


Each earbud's shape has also been modified slightly to improve comfort. Huawei has elongated them a little and implemented a subtle curve which makes for a tighter fit. Because of this, the FreeBuds 3 are generally more comfortable to use over long periods of time than the industry standard AirPods.


The reassurance that they won't fall out of your ears is another benefit of these design changes. I've personally never had any issues with AirPods but the FreeBuds 3 just feel more secure, especially when working out. Speaking of, there's no need to worry about sweat or a bit of rain because they're IPX4 certified.


Perhaps the biggest differentiator for Huawei's earphones is the accompanying charging case. It's quite compact, easily slides into your pocket, and ultimately stands out from the competition because of its circular shape.


As for features, it includes a USB-C port on the bottom and a small pair button on the right which is very easy to miss on the black version. There's also a little LED next to the USB-C port which indicates the case's charge level, and a separate LED on the inside which shows the FreeBuds 3 battery status. These will flash green if the battery charge is above 60%, yellow if it's between 60% and 20%, and red if there's less than 20% remaining.



Audio quality

The audio experience of FreeBuds 3 is decent but certainly nothing to rave about. Huawei has designed them as all-rounders and that's quite obvious when listening to music or any other media.

If you're looking for outstanding sound quality you probably won't be surprised to hear that these earphones aren't for you. But they do compare quite favorably to Apple's alternatives. FreeBuds 3 have quite a bit more bass and a richer overall sound, although these improvements come at the expensive of some volume.

Another factor that makes Huawei's earphones stand out (on paper) from similarly priced options is the presence of active noise cancellation. It apparently works up to volumes of 15dB and Huawei says it's most noticeable when talking over the phone. Unfortunately, I could barely notice any difference in testing.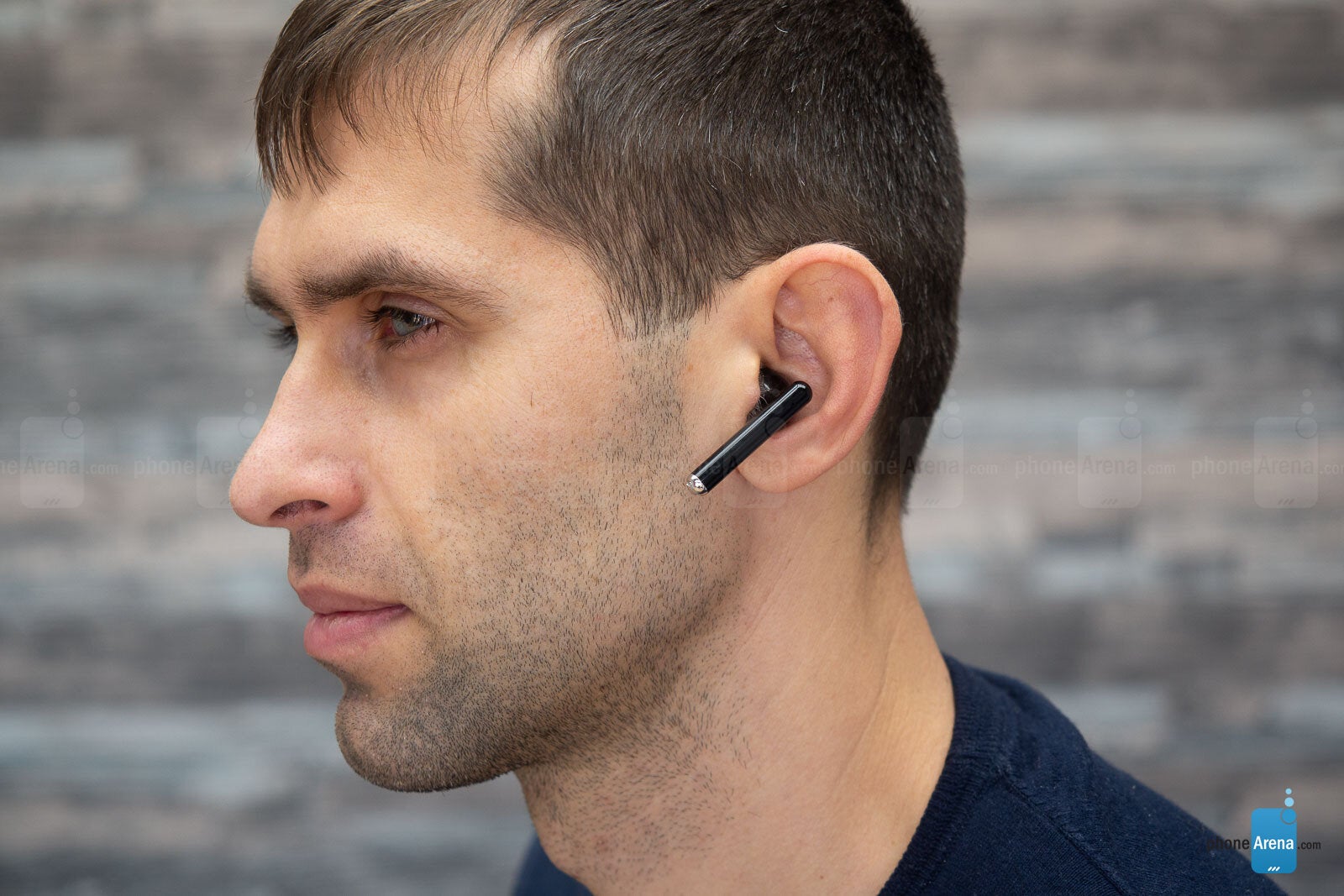 Active noise cancellation can be activated by double-tapping the left earbud although it can be switched to the right earbud inside the Huawei AI Life app on Android if you prefer. This can also be used to adjust the feature to your personal preference, although iPhone users can't because there's not an equivalent app.

Ending on a slightly more positive note, microphones are often an overlooked component with earphones but Huawei deserves some kudos here. It has used a hidden microphone design and the results are very impressive. Phone calls sound crystal clear and sending audios via WhatsApp is no issue at all. This is in stark contrast to AirPods, where describing the microphones as absolutely terrible is probably an understatement.


Connectivity

Huawei has made good use of its chipmaker subsidiary, HiSilicon, by creating a proprietary wearables chip that's featured inside FreeBuds 3. The Kirin A1, as it's called, successfully ensures a quick and easy pairing process with whatever device you're using, although the benefits are most noticeable when using a Huawei phone.


To get started, it's as easy as placing the earphones next to your Huawei and opening the charging case. A pop up will appear on the screen shortly after and a quick tap will pair them, allowing you to start using the FreeBuds 3 immediately.


If you own a different Android smartphone or an iPhone, you'll need to head to the Bluetooth menu in the Settings app and press down on the charging case's pair button. Once the FreeBuds 3 show up, tap the name and start listening, making the overall process quite simple.


The only real downside to using the FreeBuds 3 on non-Huawei phones is the lack of automatic pause & play. This can be quite useful when taking them out of your ears for a brief moment because it stops music instantly. Your media restarts once you're wearing them again.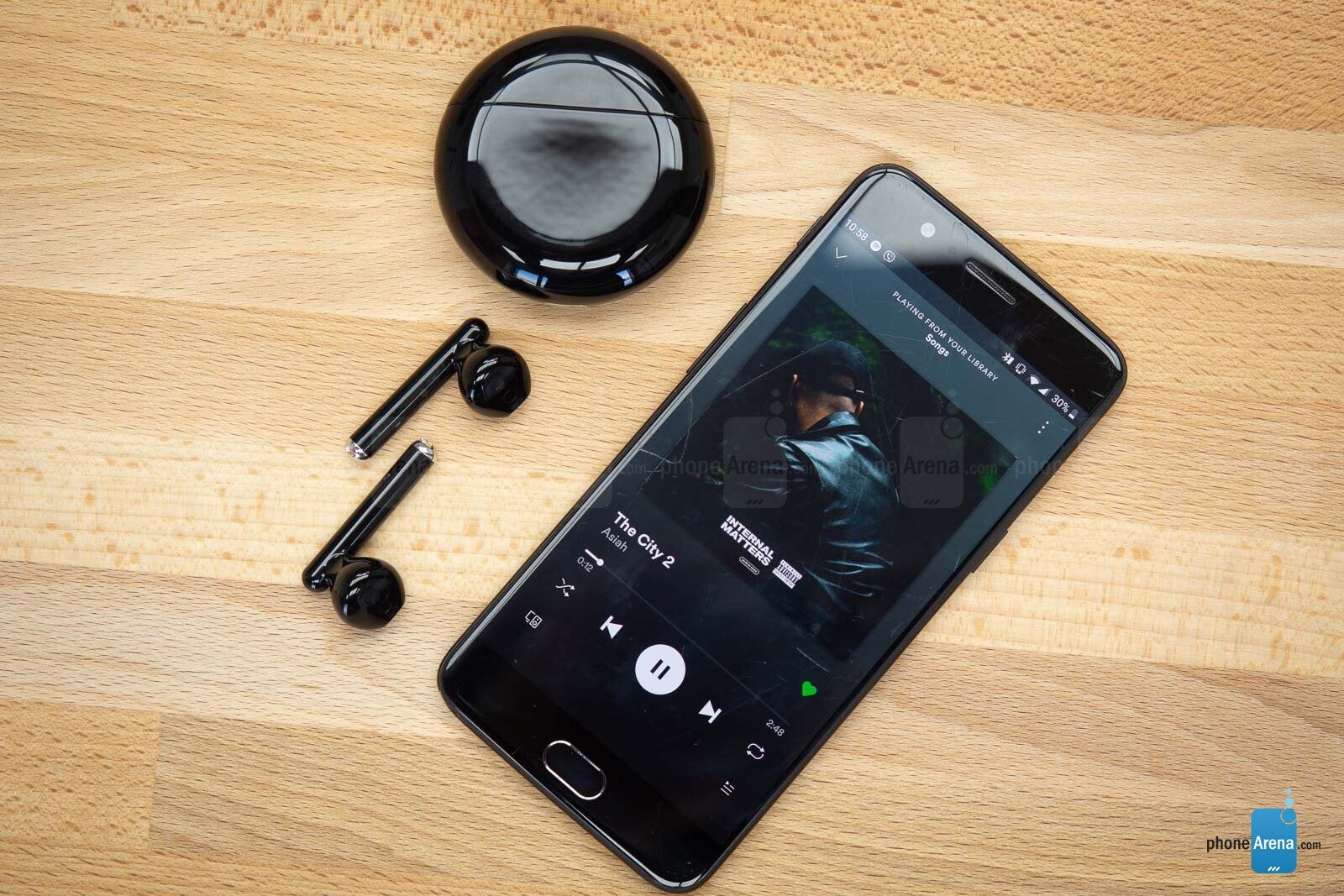 As mentioned earlier, there's no Huawei AI Life app for iOS which, unfortunately, means there's an extra downside for iOS buyers. That's because uses can't check the battery level for the earbuds and case while using them. Nevertheless, the average charge level for the FreeBuds 3 does appear in the operating system's widgets menu.

While on the topic of connectivity, the company's efforts to reduce latency during gaming are certainly worth pointing out. Thanks to the Kirin A1 chip, your device communicates with each earbud individually rather than to one main earbud which then connects to the second one.

I'm not the biggest gamer in the world but my untrained ears could notice a small improvement on the FreeBuds 3 over AirPods when using them connected to a Huawei phone. However, when switched over to an iPhone, that disappeared.


Battery life and charging

Expanding on the topic of battery, Huawei's FreeBuds 3 are rated for 4 hours of use on a single charge. These claims proved true in our testing and in many instances the earphones even exceeded the official numbers, although results will ultimately vary depending on the use case and the connected device.


The included charging case carries enough juice for another four charges, meaning you can almost reach the 24-hour mark without needing a top up. But if you do find yourself searching for a power outlet, the wait will be noticeably shorter than the industry standard thanks to Huawei's technology.


It only takes about one hour to recharge the included case completely via a USB-C cable. This might sound like quite a long time for such a small item but Apple's AirPods charging case takes around twice as long to refill, making Huawei's achievement quite impressive.





If you're not into cables, the FreeBuds 3 also have you covered because the case adds support for wireless chargers at no extra cost, unlike competitors. To take advantage of the feature, you simply need to place the case on top of the charger, but don't make the same mistakes I did.


Make sure to place the case directly on top of the charger's coil with the Huawei logo facing upwards. The external LED will light up if charging has commenced but, if it doesn't, try moving the case around until you find the coil's exact position. This is all explained in the official user manual but I skipped through it initially (as I usually do) because I'm not the biggest fan of reading them, hence why it took me a while get the wireless charging feature working.


Do note that wireless charging takes significantly longer than wired charging. Huawei has, nevertheless, tried to do its best and says its technology is 50% faster than Apple's equivalent.


Conclusion

Huawei's latest wireless earphones pair everything we loved about AirPods, such as their design and simplicity, with active noise cancellation, vastly better microphones, improved compatibility across Android, and a wireless charging case.


The best part of it all is perhaps the price – €179 in Europe – which matches that of Apple's standard AirPods option and positions FreeBuds 3 a whopping €50 below the AirPods model that ships with a wireless charging case.


As for who should buy Huawei's FreeBuds 3, we'd recommend these wireless earphones to every AirPods fan out there rocking an Android smartphone. If you own an iPhone, it's probably best to stay away because not all features are available, although the earphones are undoubtedly still a good purchase if you can live with that.


To summarize things in a short sentence, Huawei FreeBuds 3 are the AirPods alternatives we've been waiting for.