HTC Desire 601 Review
11
Introduction
HTC is slowly building an army of mid-range smartphones, and the Desire 601 is one of the newest officers in its ranks. With a 4.5" qHD display, Snapdragon 400 SoC and a 5 MP camera, the
HTC Desire 601
is definitely not going to scare away the opposing armies on its own, but who knows, it might prove to be quite useful in the greater scheme of things.
What's interesting about the HTC Desire 601 is that it'll serve as a good indication of where the Android mid-range market is going these days. Wonder how much value you're going to get out of an Android mid-ranger? Let's find out!
Design
If you tend to enjoy that rubbery soft-touch coating that HTC uses on some of its mainstream smartphones, you'll love the Desire 601, because it'll give you just that. It's very, very soft-touch. Some of us here at PhoneArena like it, other don't, so we guess it's just a matter of personal preference. Size-wise, the Desire 601 feels quite compact (5.30 x 2.63 x 0.39 inches) – it's very narrow and can be easily held and used with one hand-only. If we have to comment on the actual appearance of the handset, we'd say that the black version is quite boring, while the white one seems fine and has more of an 'HTC One' kind of look (though it's far from the flagship's class). There's also a more 'aggressive' red version, but if we had to pick one, we'd have gone for the white Desire 601.
The buttons around the sides of the phone function quite well and are easy to press. Overall, the phone is well made and doesn't feel too cheap. It doesn't blow us away with anything, but it's OK.
Display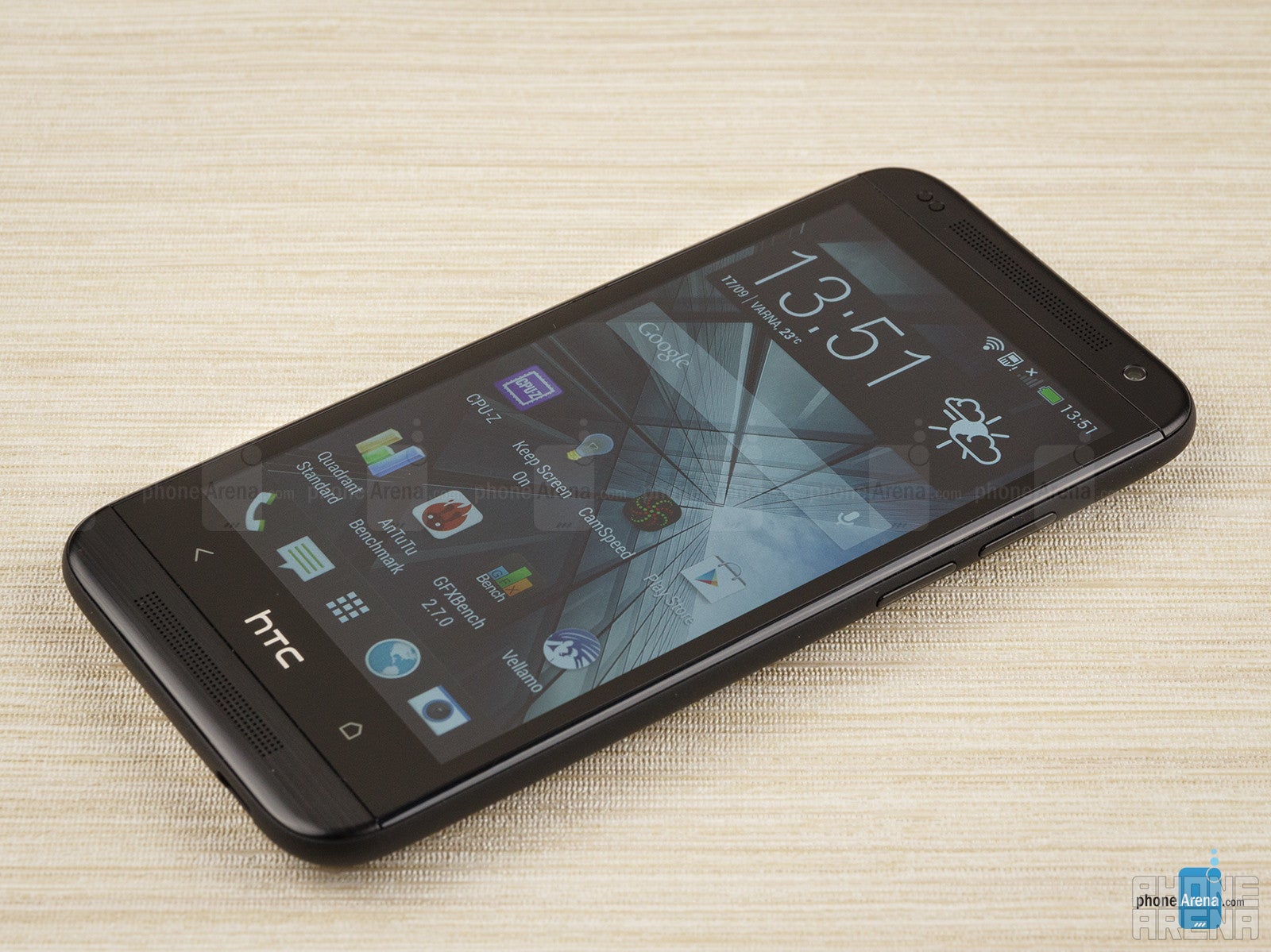 A nicely-sized 4.5" screen is what the Desire 601 owns, so it's neither small, nor too big. Unfortunately, the resolution of the panel is just 540x960 pixels, which has lead to the so-so pixel density of 245 ppi. Legibility will hardly be an issue with this display, but it sure is somewhat pixelized.
As far as color balance goes, the Desire 601 treats us to some quite cold visuals, with a dominiant blue that makes things on screen appear somewhat cooler (as in colder) than they should be. Thankfully, though, the maximum brightness of the screen reaches about 500 nits, resulting in a pretty good outdoor visibility. The viewing angles of this IPS LCD screen are also quite decent.
Display measurements and quality
Recommended Stories