Fitbit Flex Review
1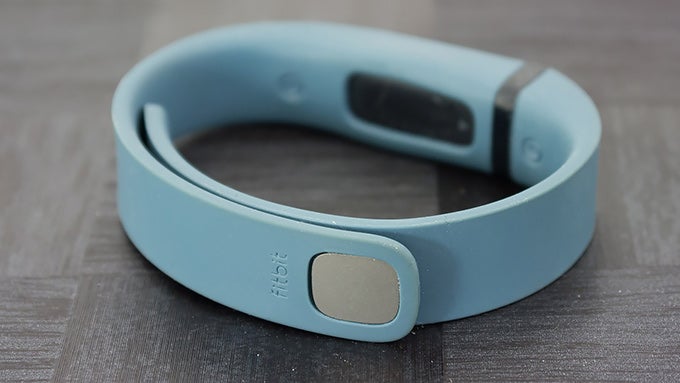 Introduction
If you didn't realize it before, CES 2014 ushered in the proliferation of the wearable fitness tracker, as several big and small companies announced their models that are on schedule for this year. Already having its feet wet in the category, long time fitness tracker maker Fitbit has shown us that it's a force to reckon in the space. It might not be its newest or highly prized model, but the Fitbit Flex is going to be the company's main driving force to compete against the horde of models that are expected to come from the competition. It's been around for some time now, but we suppose it doesn't hurt to see what all the talk is about.
The package contains:
Large & small wrist bands
Wireless sync dongle
Charging cable
User's manual
Design
Being discrete, the design is uncomplicated and blends well.
Before we unwrapped the packaging, our first thoughts about the Fitbit Flex was of it being just a wrist strap that we wear and nothing more. Interestingly, that's not the case, as the actual component is a peg shaped item that discretely tucks inside of the strap. It's one solid piece with no visible ports, seams, or openings – essentially giving it a water-resistant property.
Along the top edge of the unit is a translucent dark cover that hides away 5 LED indicator lights that correspond to how well we're reaching the default goal of 10,000 steps per day. Below that is a touch sensitive area where we tap with our finger to light up the LEDs and place the tracker into sleep mode. With the latter, we're required to tap it continuously until it vibrates and the LEDs light up in a specific pattern. And finally, towards the bottom are 3 pin connectors that attaches to the proprietary charging cable to replenish its internal battery.
As for the wrist band itself, the main compartment where the fitness tracker is stored in is thicker than your traditional skin hugging wrist strap. Basically, the tight fighting confines of the strap aid its water resistant property. Fortunately, the strap is adjustable, but Fitbit is nice enough to include large and small wrist bands. It has a rubbery feel and there's an element of personalization because it's available in a variety of colors – black, slate, pink, lime, navy, tangerine, and teal.
Overall, the wrist band has a solid build quality, comfortable feel, and a stylish element to it. At the core of it all, we really adore that the Fitbit Flex is a discrete thing, as the interaction with it is very minimal. Additionally, it's one of those things that we "set it and forget it." From sleeping to taking a shower, we don't have to worry about it getting damaged or taking it off – so there are no major concerns about losing it.
Recommended Stories